Billionaire Mark Cuban said Wednesday at a tech conference that he fears the Federal Communications Commission's proposal to regulate the Internet would "f*** everything up."
"Net neutrality is just a demonization of big companies," Cuban said at the Code/Media conference in California, according to Re/Code.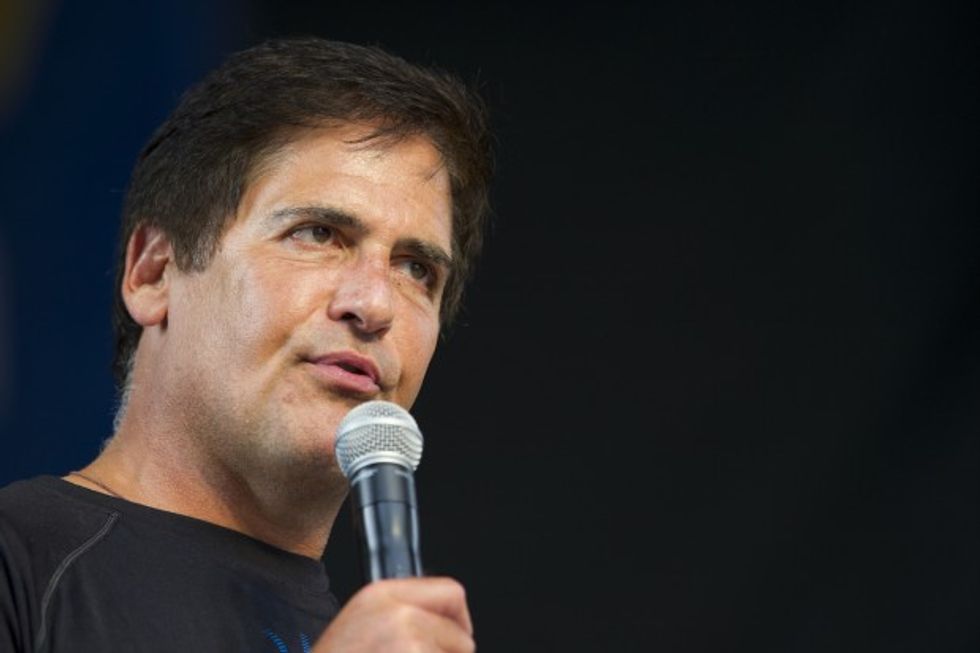 Dallas Mavericks owner Mark Cuban addresses the crowd during a public memorial for Kidd Kraddick at the American Airlines Center on August 15, 2013 in Dallas, Texas. (Cooper Neill/Getty Images)
FCC Chairman Tom Wheeler proposed rules earlier this month to forbid Internet service providers from charging money from companies like Netflix to receive faster service.
"Having them overseeing the Internet scares the s**t out of me," Cuban said.
"net neutrality is going to f*** up everything" says .@mcuban at #codemediapic.twitter.com/P5RMqXdidk

— David J Rodriguez (@davidjrodriguez) February 19, 2015
The investor and star of the hit-show "Shark Tank" has been an open critic of supposed net neutrality regulations. Earlier this month, he slammed the proposed rules in an interview with The Daily Dot.
"There is no way to account for how future FCC commissioners deal with these issues," Cuban told the publication. "They could approach it 180 degrees differently with every commission overhaul."
According to Re/Code, Cuban said at the conference he would, however, not be opposed to Congress pushing through legislation that prohibits cable companies from discriminating against certain websites.
—
Follow Oliver Darcy (@oliverdarcy) on Twitter