Do you ever shop at the Super Dollar in Crewe, Virginia?
Missing any cocaine lately?
If you answered yes to both questions, you might be in luck.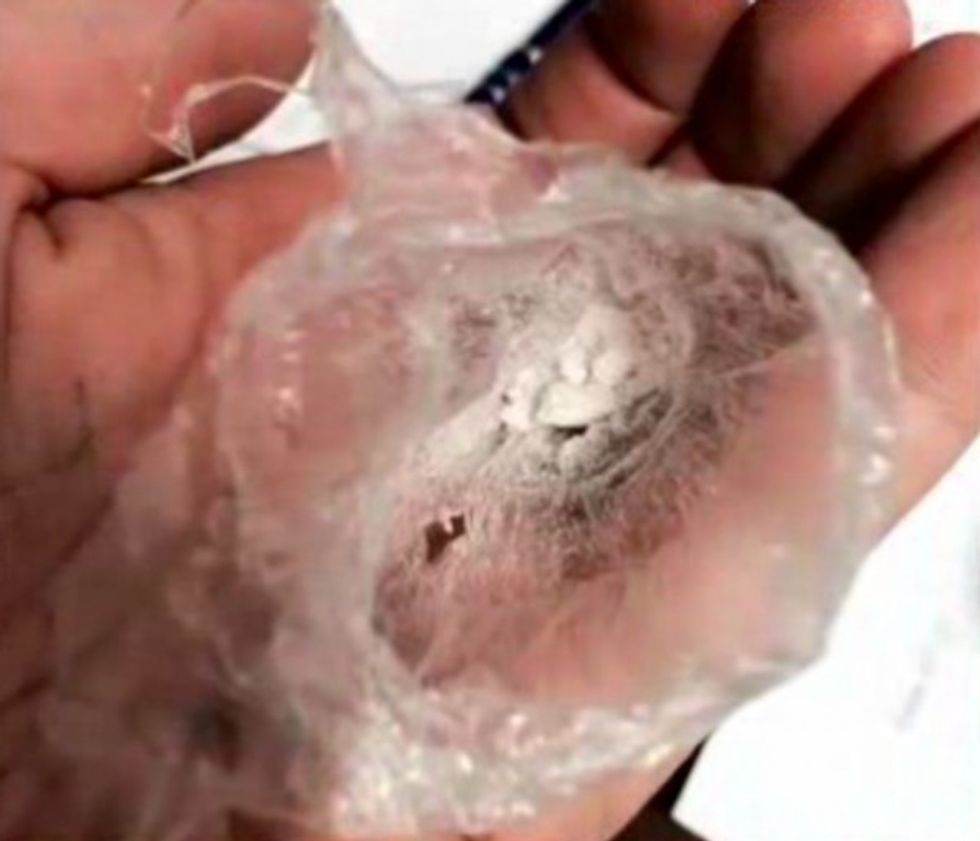 Image source: Crewe Police
Police picked up a "white substance that appears to be cocaine" after responding to a narcotics call at the store Tuesday — and they posted a message on Facebook that might be for you: "If you mistakenly dropped your cocaine today and were at the Super Dollar, please contact us. We would like to talk with you further about your property."
Store employee Pam Spain spotted the suspicious-looking bag in a back aisle.
"There was something on the floor, and it appeared to be drugs," she told WWBT-TV in Richmond.
"I watch 'Cops,' so I pretty much knew it was cocaine..." Spain added to the station, saying she soon called authorities.
While there's no indication just yet that their Facebook request has led to police cracking the case, some inquiring minds queried cops to see if the suspected cocaine really would be given back to its rightful owner.
"Let us clarify… NO! We will not give you back your illegal narcotics," the cops' Facebook reply read. "The narcotics are weighed, photographed and placed into a evidence locker to be destroyed upon the approval of the courts."
Police then spelled it out a bit further: "We distribute lots of things, such as lollipops to our favorite kids, and tickets to lead footed friends, but we do not re-distribute your drugs. We hope this clarifies our post a bit more."
Of the police department's social media efforts in this case, Spain told WWBT it's "kind of cute. We don't have a lost and found here, so I guess that's the best way to find it."
This story has been updated.
(H/T: WTVR-TV)
—
Follow Dave Urbanski (@DaveVUrbanski) on Twitter