President Barack Obama is naming the interim Secret Service director as the new permanent chief of the scandal-plagued agency.
Joseph Clancy, a 27-year agency veteran, was brought into the interim post last year after a string of embarrassing security breaches, including the White House fence-jumper who made it all the way inside the mansion. He came on last fall after then-Director Julia Pierson resigned under pressure.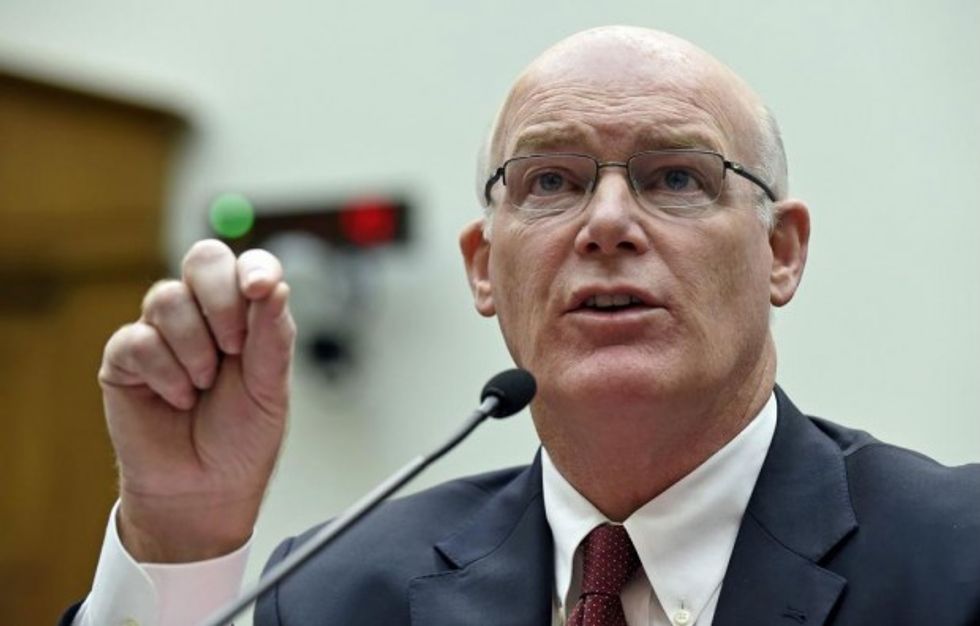 President Barack Obama has appointed acting Secret Service Director Joseph Clancy to serve as the agency's chief. (AP Photo/Susan Walsh, File)
White House press secretary Josh Earnest said that Clancy has strong credibility within the agency and has shown a "solid performance" over the past several months.
"He has demonstrated the kind of leadership that we expected him to demonstrate," Earnest said. "He will use his credibility to put in place the reforms that the DHS has recommended."
Obama told Homeland Security Secretary Jeh Johnson of his decision Wednesday morning, the Wall Street Journal reported.
"Joe has done an outstanding job leading the Secret Service since he returned at my request in October of last year," Obama said in a statement. "He understands the challenges facing the agency and has proven that he's not afraid to make the tough decisions necessary to build and maintain the Agency's ability to carry out its mission."
House Oversight and Government Reform Committee Chairman Jason Chaffetz (R-Utah) said in a statement that he was disappointed that the new chief was an internal appointment. The oversight panel has been investigating the problems with the Secret Service.
"The panel made it crystal clear that only a director from outside the agency would meet the needs of the agency today – someone with a fresh perspective, free from allegiances and without ties to what has consistently been described as a 'good old boys network,'" Chaffetz said. "The good men and women of the Secret Service are screaming for a fresh start. At this moment in time, the Secret Service would best be served by a transformative and dynamic leader from outside the agency."