Nearly two dozen House Democrats this week charged that Republicans are trying to undermine President Barack Obama's ongoing nuclear talks with Iran by inviting Israeli Prime Minister Benjamin Netanyahu to speak to Congress next month.
For that reason, they asked Boehner to postpone the visit to a later date.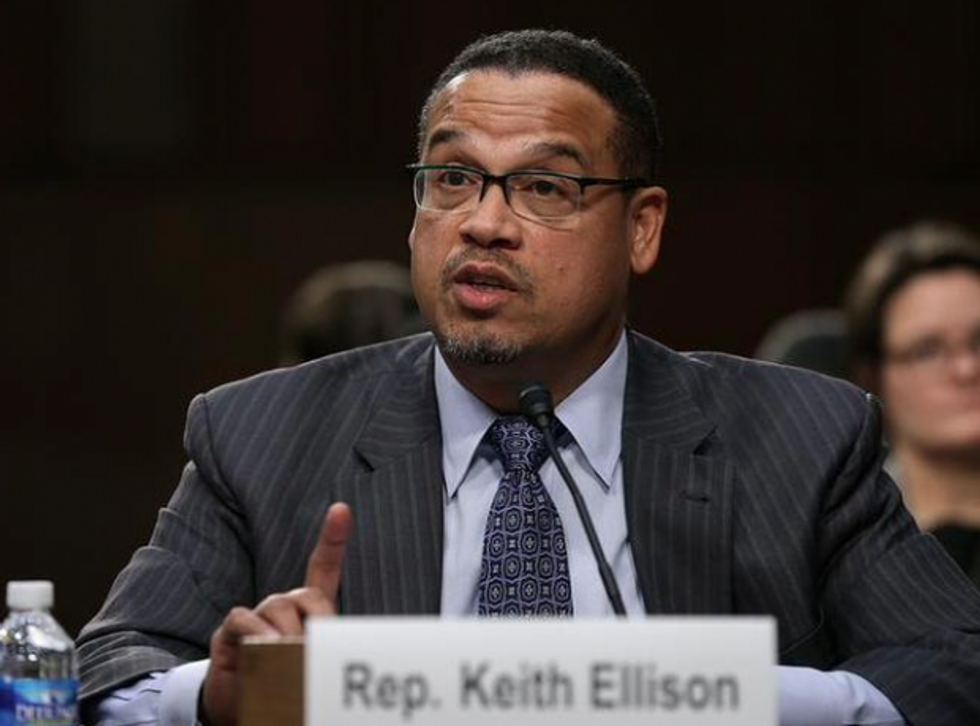 Rep. Keith Ellison (D-Minn.) and other Democrats say Republicans are using Israel as a 'tool' to undermine President Barack Obama's effort to negotiate a nuclear deal with Iran.
"As members of Congress who support Israel, we share concern that it appears that you are using a foreign leader as a political tool against the president," they wrote to Boehner on Wednesday.
"The timing of this invitation and lack of coordination with the White House indicate that this is not an ordinary diplomatic visit," they said. "Rather this appears to be an attempt to promote new sanctions legislation against Iran that could undermine critical negotiations between the P5+1 and Iran."
The letter, led by Rep. Keith Ellison (D-Minn.), stressed that Obama has said he would oppose sanctions legislation because it would undermine those talks, and said Democrats are worried that the invitation is meant to "influence a presidential policy initiative."
Democrats have protested Boehner's invitation to Netanyahu since it was announced earlier this year. Boehner admitted he offered the invitation without consulting either congressional Democrats or the White House.
Democrats have said Netanyahu's planned March 3 speech is just two weeks from Israel's elections, and that the U.S. should not appear to be supporting any one candidate so close to the election. Ellison's letter said that's another reason to delay the visit.
"We strongly urge you to postpone this invitation until Israelis have cast their ballots and the deadline for diplomatic negotiations with Iran has passed," they wrote.
Despite the letter, both Republicans and Netanyahu himself have made it clear that he will visit the U.S. as scheduled. Netanyau said last week that he must speak out against Iran and other threats, since it's a matter that "affects the very survival of my country."
Read the Democratic letter here: