Wisconsin Gov. Scott Walker is being thrust in the middle of the Barack Obama-Rudy Giuliani dust-up over love of country.
The Republican was asked if former New York City Mayor Giuliani was out of line saying he doesn't believe President Obama loves America.
In an interview with the Milwaukee Journal Sentinel Friday, Walker said "no."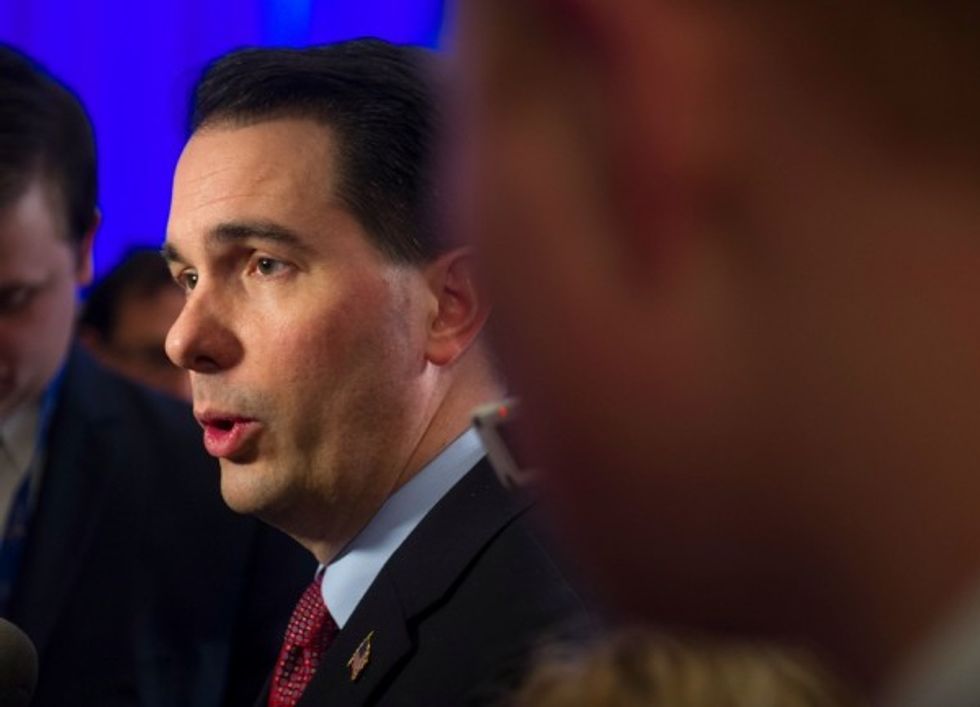 Wisconsin Gov. Scott Walker speaks with reporters at the conclusion of the opening session of the National Governors Association Winter Meeting in Washington, Saturday, Feb. 21, 2015. (Image source: AP/Cliff Owen)
"I've said repeatedly that (Giuliani) can speak for himself," Walker told the paper regarding the former mayor's statements at a Walker fundraiser earlier this week. "The president can defend that."
Then the big follow-up: "Do you think the president loves America?"
The possible 2016 White House candidate said he's never asked the president about it.
"I assume most people in this country love America. And to me I don't think it's worth getting into the battle over whether he does or he doesn't," Walker told the Journal Sentinel. "He can handle that himself. I know I do. And I know there are great people in this country who love this country and who ... feel this country's exceptional and it doesn't necessarily align by party. I think there are Republicans and Democrats and plenty of people in between. I've never asked the president so I don't really know what his opinions are on that one way or another."
Walker — who's in Washington for a weekend meeting of governors — told The Associated Press: "You should ask the president what he thinks about America."
The Associated Press contributed to this article.
—
Follow Dave Urbanski (@DaveVUrbanski) on Twitter