New York Post critic Lou Lumenick declared what he believes will happen when the final envelope is opened Sunday night at the Academy Awards.
"I believe attempts to slime 'American Sniper' as right-wing propaganda — and its ginormous post-nomination Oscar bounce — have given it the momentum to surpass its gimmicky rivals," Lumenick noted in the Post.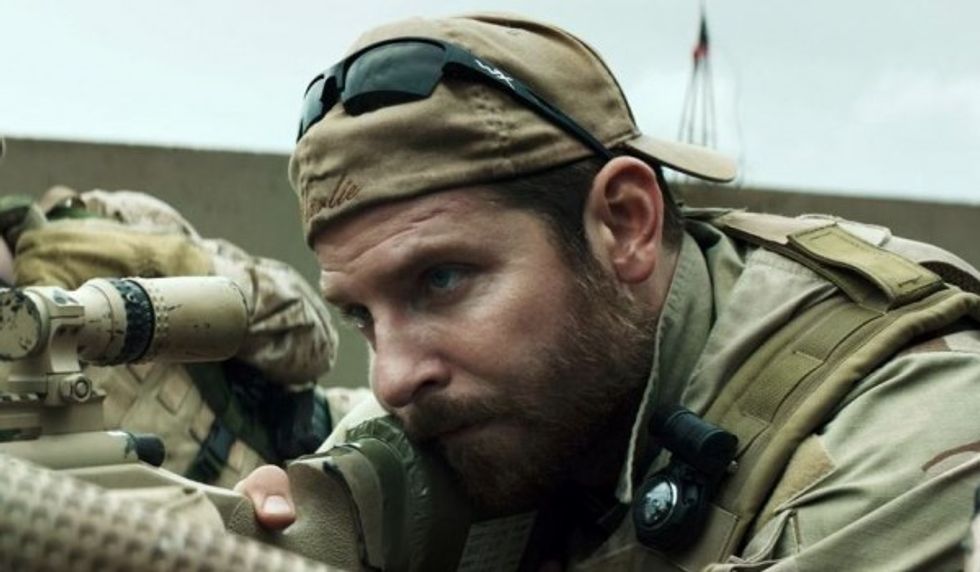 Bradley Cooper appears in a scene from "American Sniper." (Image source: AP/Warner Bros. Pictures)
The Post critic also gave a big check mark to Bradley Cooper who plays the late Chris Kyle in "American Sniper," predicting he'll take home the Oscar for Best Actor over favorites Benedict Cumberbatch ("The Imitation Game") and Michael Keaton ("Birdman").
"(T)hree-time nominee Cooper has been working hard to promote the performance of his career (while also starring in "The Elephant Man" on Broadway)," Lumenick said. "Appearances on '60 Minutes' and the 'Saturday Night Live' 40th anniversary special two days before voting closed will put him over the top."
Blockbuster "American Sniper," directed by Clint Eastwood and based on Kyle's bestselling autobiography, also received Oscar nominations for Adapted Screenplay, Film Editing, Sound Editing and Sound Mixing.
—
Follow Dave Urbanski (@DaveVUrbanski) on Twitter