A black-advocacy group filed a $20 billion lawsuit against Comcast and Time Warner Cable, accusing the two cable giants of racial discrimination.
Filed Friday, the complaint made by the National Association of African-American Owned Media alleges that notable black-advocacy groups and MSNBC host Al Sharpton were compensated to turn a blind eye to such discrimination, according to the Hollywood Reporter.
The lawsuit contended that the employment of Sharpton, along with deals made with the NAACP, are a "sham, undertaken to whitewash Comcast's discriminatory business practices."
"Despite the notoriously low ratings that Sharpton's show generates, Comcast has allowed Sharpton to maintain his hosting position for more than three years in exchange for Sharpton's continued public support for Comcast on issues of diversity," the lawsuit said.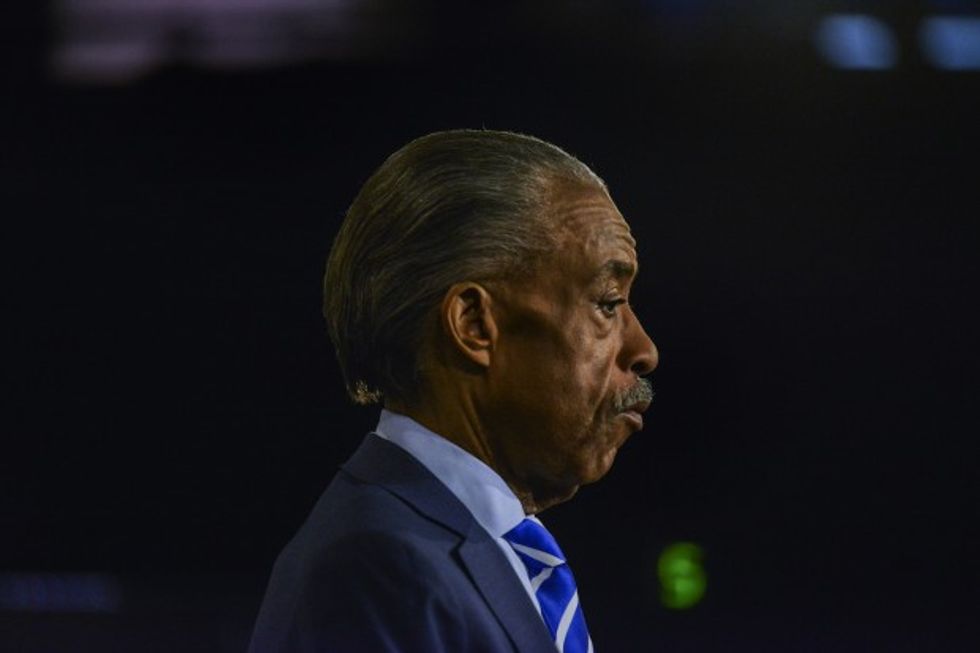 At NBC headquarters, Reverend Al Sharpton records his daily TV show called Politics Nation on Friday, January 30, 2015, in New York, NY. (The Washington Post/The Washington Post/Getty Images)
In a statement to The Hollywood Reporter, Comcast responded sharply to the allegations.
"We do not generally comment on pending litigation, but this complaint represents nothing more than a string of inflammatory, inaccurate, and unsupported allegations," the cable giant said.
[sharequote align="center"]"[N]othing more than a string of inflammatory, inaccurate, and unsupported allegations."[/sharequote]
Sharpton added to The Hollywood Reporter that he "welcomes the opportunity to answer the frivolous allegations."
The lawsuit takes issue with Comcast only carrying one channel that is entirely black-owned. Other channels claiming to serve the black community are called "window dressing" that are "white-owned businesses."
Comcast pushed back against the claims.
"We are proud of our outstanding record supporting and fostering diverse programming, including programming from African-American–owned and –controlled cable channels. We currently carry more than 100 networks geared toward diverse audiences, including multiple networks owned or controlled by minorities," the company said in a statement to The Hollywood Reporter.
—
Follow Oliver Darcy (@oliverdarcy) on Twitter