A child found abandoned in the woods.
A baby discovered dead in a dumpster.
These incidents aren't exactly commonplace, but every time they happen they send shockwaves through a local community, particularly when they end in the loss of a young life — even though many states have safe haven laws that would have allowed the desperate mother to hand the child over for adoption instead of abandoning them.
The tragedies have inspired a group in Indiana to push for a new solution: "baby boxes."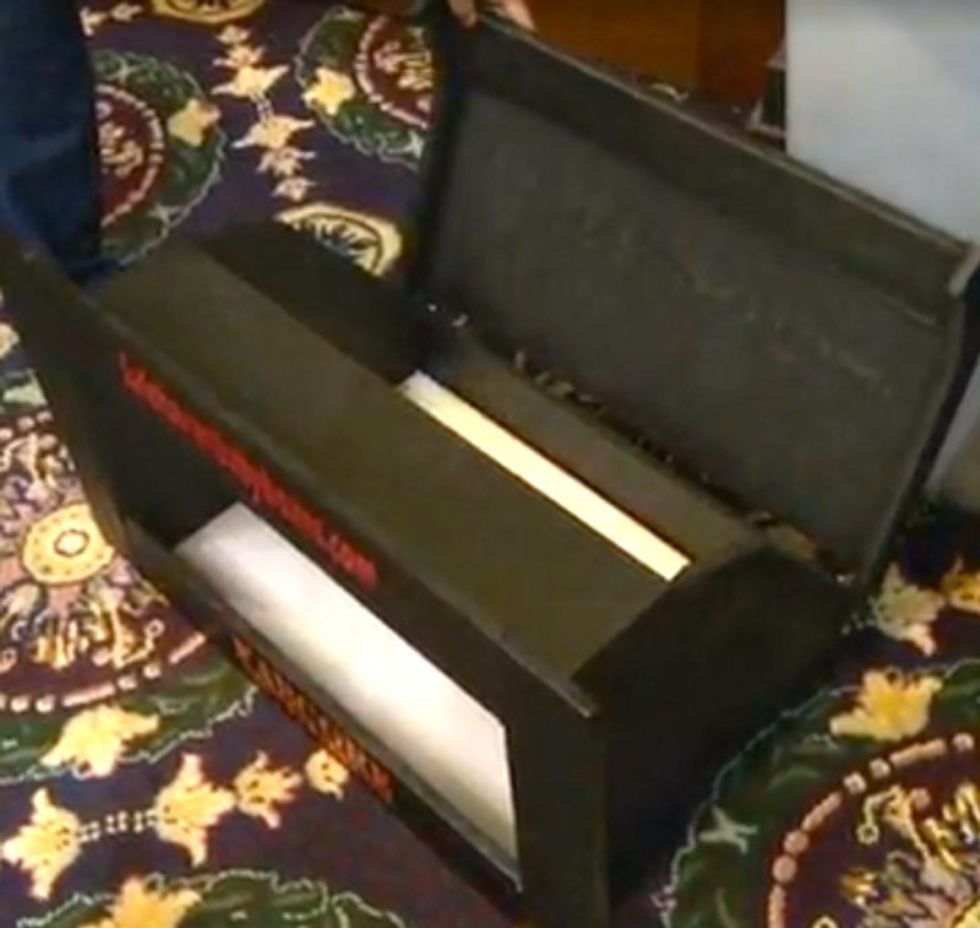 A "baby box," a place for desperate mothers to place a child they might otherwise abandon, up for consideration in Indiana. (Image via WISH-TV)
Monica Kelsey, president of the nonprofit Safe Haven Baby Boxes, spoke to TheBlaze about the push for baby boxes in a bill headed to the Indiana legislature Tuesday.
"Indiana's Safe Haven law, as it is written, requires [a mother] to hand over her child in person [to a firefighter, police officer or other first responder]," Kelsey explained. "But a lot of these girls are from small towns. They don't want their faces to be seen, they don't want to be put through that shame."
Kelsey hopes baby boxes — heated, enclosed incubators placed at fire stations and other similar locations — could remove that element of shame and encourage more mothers to surrender their infants safely.
"A lot of people don't realize that in 15 years [of Indiana having a Safe Haven law], only 13 babies have been relinquished," Kelsey said. At the same time, 33 babies have been found abandoned, including 13 of who died.
The bill going before the state legislature Tuesday would update the law, allowing women to surrender their infants in baby boxes that come equipped with 911 triggers — place the baby in the box, and authorities are alerted, ensuring that first responders come quickly to retrieve the child.
Kelsey said the Knights of Columbus plan to sponsor the first 100 boxes around the state, and the state Health Department is on board to monitor the boxes to ensure they operate smoothly.
The bill, HB 1016, was unanimously passed by the House Public Health committee last week, and will hit the full Indiana House Tuesday, with a Senate vote scheduled to follow.
The bill is not without critics. Kelsey said some have argued that young mothers driven to abandon their babies often need medical care, which the boxes could not provide, and New England baby safe haven advocate Mike Morrisey told TheBlaze he believes better outreach to young people — not incubators — is the only way to successfully reduce abandonment rates.
But while critics may question the boxes' potential effectiveness, Kelsey said the key point is saving lives — in any way possible.
"No child ever deserves to be abandoned," she said.
Kelsey, a firefighter, medic and pro-life advocate who opposes abortion even in cases of rape and incest, comes from a very personal place on the issue of baby abandonments.
"My birth mother was brutally raped and she abandoned me two hours after I was born because of the shame," Kelsey said. "My biological mother, I don't judge her. She was 17 years old. She was ashamed and scared."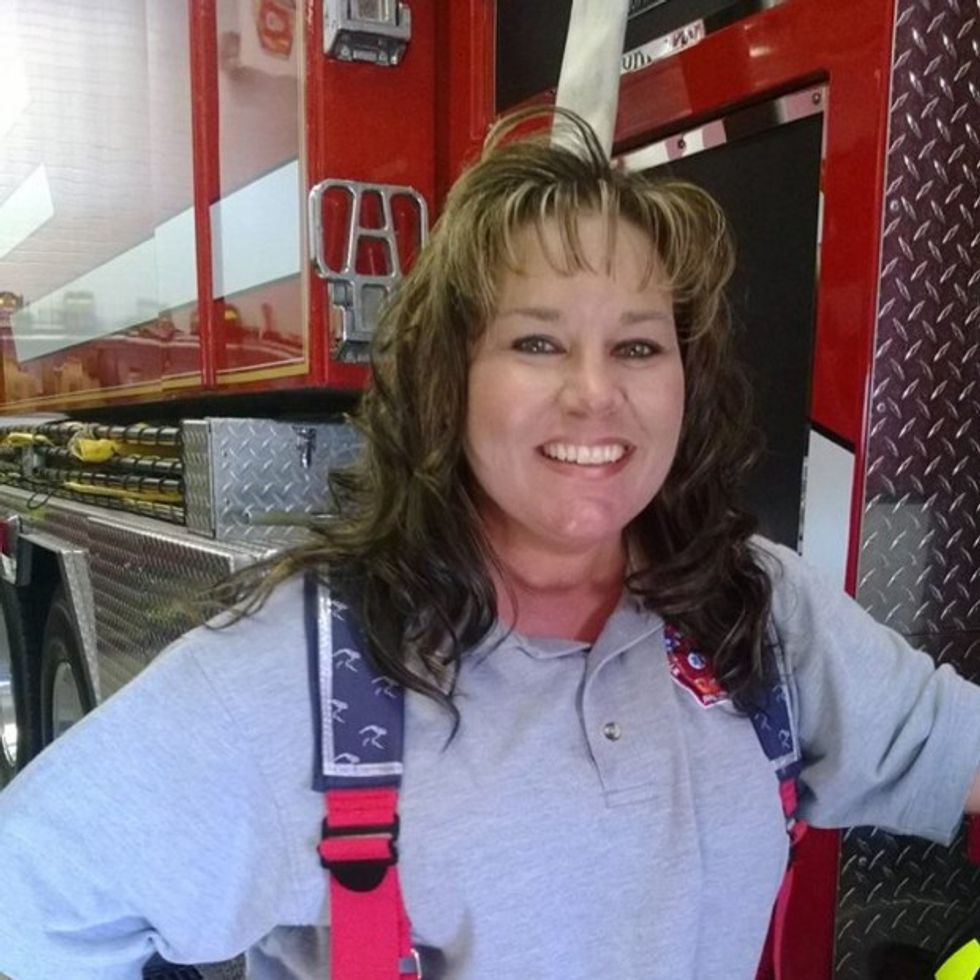 Monica Kelsey. (Image via Twitter)
Kelsey said the baby boxes will hopefully save two lives each time they're used: that of the child, and that of the mother who could face life in prison for abandoning her baby in the wilderness.
"We don't want you to choose [to abandon your child]," Kelsey said is her message to young, scared mothers. "But we want you to know this is an option."
Watch WISH-TV's report on the baby box movement below:
Learn more about Safe Haven Baby Boxes.
—
Follow Zach Noble (@thezachnoble) on Twitter