Veterans Affairs Secretary Robert McDonald apologized on Tuesday for claiming he was part of the Special Forces while talking to a homeless veteran earlier this year, and said his misspoke in an effort to connect with the veteran.
"While I was in Los Angeles engaging a homeless man to determine his veterans status, I asked the man where he had served in the military," McDonald told reporters.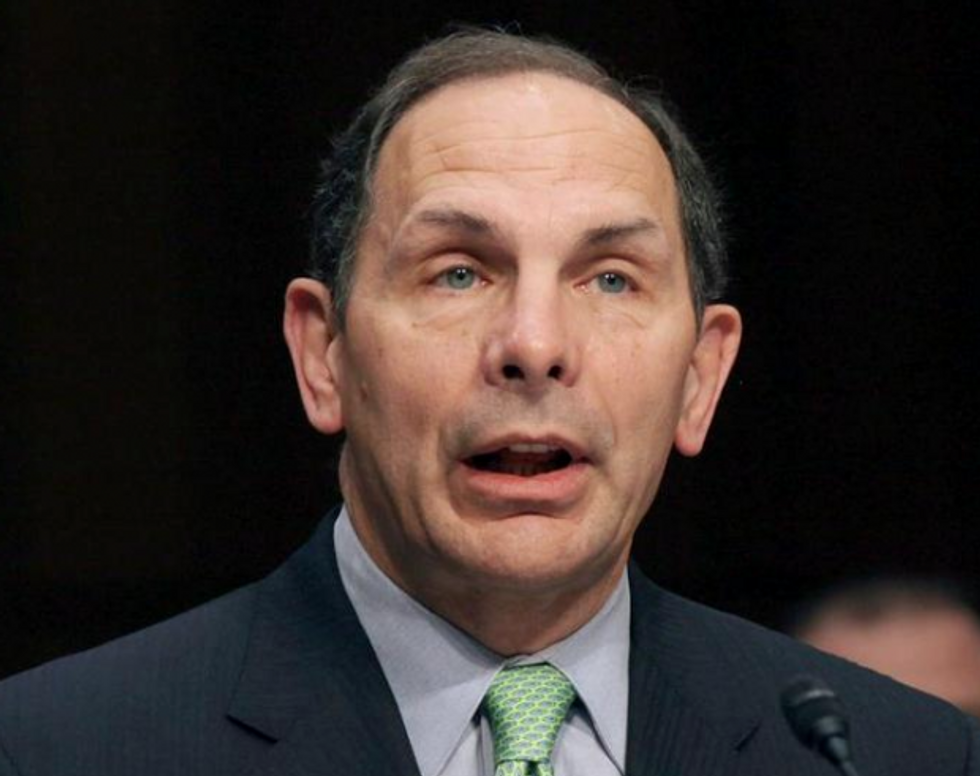 VA Secretary Robert McDonald apologized Tuesday for claiming to be in the Special Forces. Image: AP Photo/Lauren Victoria Burke
"He responded that he had served in the Special Forces, and in an attempt to connect with that veteran, to make him feel comfortable, I incorrectly stated that I too had been in Special Forces," he added. "That was wrong, and I have no excuse."
"I made a mistake, and I apologize for it," he said.
McDonald said he wasn't aware of his error at the time, but it came out after veterans saw a 60 Minutes report that captured his encounter with a homeless veteran.
McDonald stressed that he has never before claimed to be part of the Special Forces. "If you look at my 61 years of biography, you'll never find anywhere, in any of my biographies, that I've claimed to be part of Special Forces," he said. "I've never claimed that. It was a misstatement, it was a mistake."
McDonald has been in trouble twice this month for making misstatements. In an interview with NBC News, he said he had fired 60 employees over the VA health care scandal, but the VA's own data showed it has only fired 8 people for that reason.
When asked about that misstatement, he didn't acknowledge that mistake, and said his whole life has been about integrity. "For my 61 years, integrity has been one of the foundations of my character," he said.