When someone on the autism spectrum reaches the age of 22, they face the danger of "falling off the cliff," finding themselves unemployed and without the structure of a school system to help guide them through their days.
One family is so determined to keep that from happening to their brother and son, they started a business for him — and they soon found a seeming disability has many surprising positives.
Some 80 percent of the employees at the Rising Tide Car Wash in Parkland, Florida, are on the autism spectrum, including Andrew D'Eri, whose father and older brother teamed up to buy the wash in 2013 as part of their mission to help Andrew find and keep work.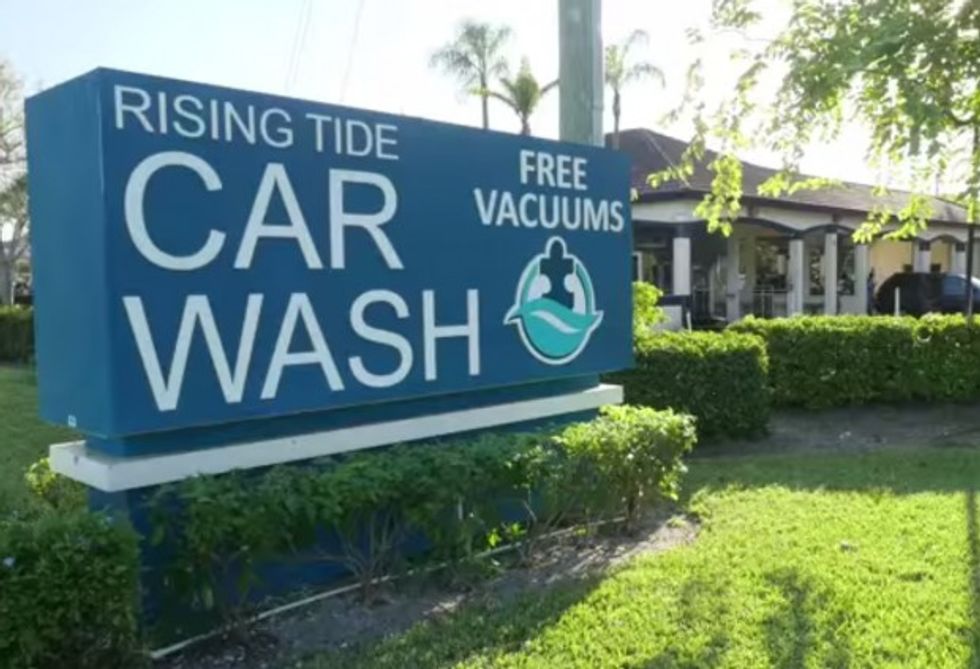 Image via YouTube

Seeking and hiring other individuals with autism, the D'Eri family soon found that the process-oriented, step-following inclinations of many of their new employees helped them excel at the car wash.
With positive reinforcement, the employees floursihed and the car wash became a "booming success" — and it's helping build a community for those with autism.
"It's a really tangible service," said older brother Tom. "So, you leave a car wash and you understand if it's clean, or if it's not. You're gonna see, 'Oh wow, these guys did a great job, oh hey, all these guys have autism.'"
Right now, Rising Tide employees 35 individuals with autism, but the D'Eris plan to expand to three locations by 2016 and boost employment numbers up to 150.
Watch their story below:
Read more on the Rising Tide Car Wash at NationSwell.
—
Follow Zach Noble (@thezachnoble) on Twitter