RIO DE JANEIRO (TheBlaze/AP) — Brazilian authorities said they've captured an American religious sect leader wanted for sex crimes against girls in the United States and who is on the U.S. marshals' most wanted list.
A statement posted Saturday on the website of the Public Security Secretariat for the Rio Grande do Norte state government confirms the arrest of Victor Arden Barnard.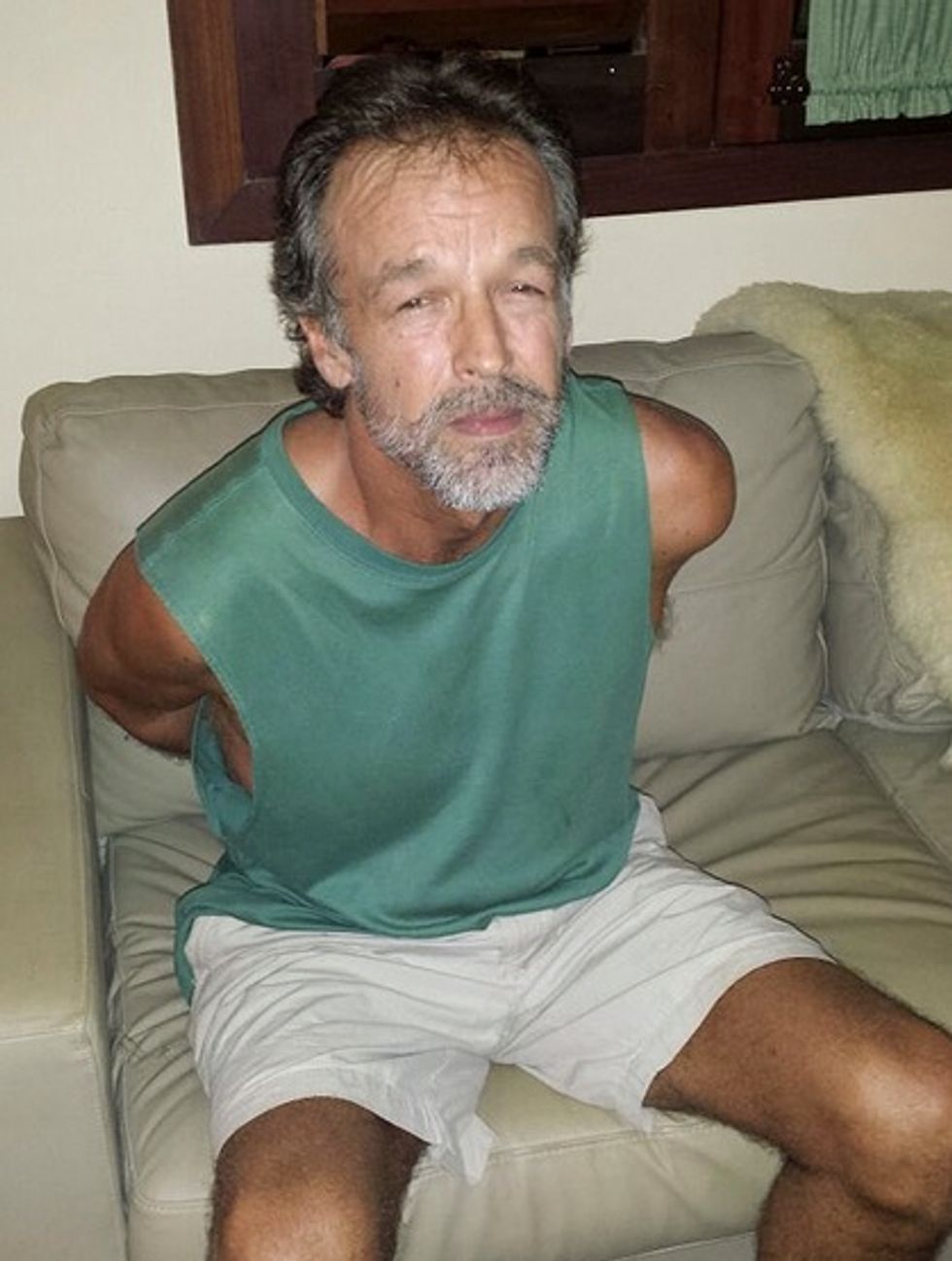 In this photo released by Rio Grande do Norte State Security secretary, American sect leader Victor Arden Barnard sits in a police station after being detained at Pipa beach, in the Northeastern state of Rio Grande do Norte, Brazil, Friday, Feb. 27, 2015. (Image source: AP/Rio Grande do Norte State Security Secretary)
Barnard faces 59 counts of criminal sexual conduct related to two young women who said they were abused for nearly a decade at his secluded River Road Fellowship in Minnesota.
Brazilian police did not immediately return multiple telephone calls seeking more details about his arrest Friday night in northeastern Brazil.
Here's a detailed report on Barnard that aired a year ago:
—
Follow Dave Urbanski (@DaveVUrbanski) on Twitter