Madhuri Eunni sheepishly admits that sometimes she skips lunch, which is why having a protein-packed breakfast is so important for her health. Every morning she was tediously measuring out flax seeds, chia seeds and protein powder, which took time and sometimes still left her not getting the amount of nutrition she needed.
"It just came to a point where I was like ... it would be great if there was a jar that could do this for me and give me reminders when I was running out of stuff," Eunni told TheBlaze.
Out of that thought the Neo Smart Jar by SKE Labs was born.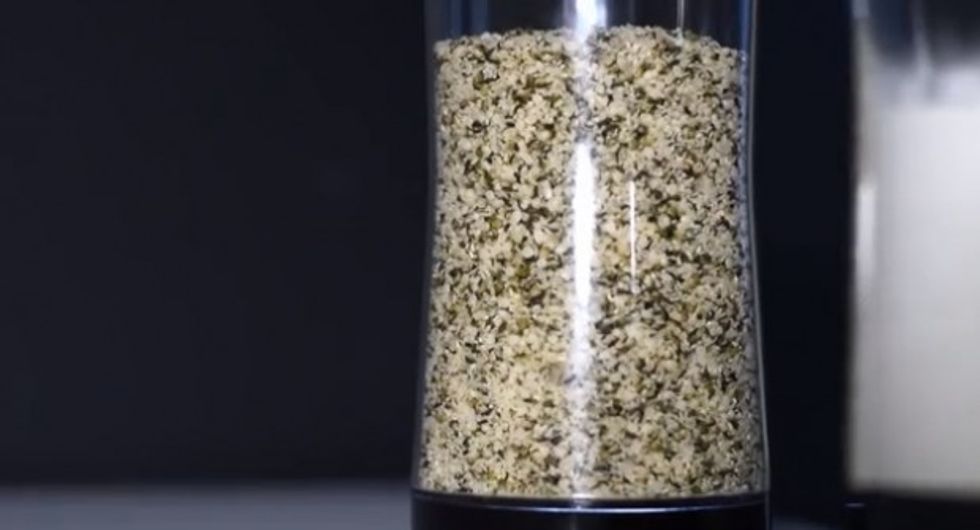 Image source: YouTube
"The idea of having something do this thinking for us just seemed to make so much more sense," Eunni said.
As technology continues to creep its way into previously one-function devices, such as your thermostat and refrigerator, the Neo Smart Jar, Eunni said, is one more tool that is helping the kitchen become a more "personalized space."
Neo doesn't just track expiration information and send alerts when you're running low of a product. Eunni said the jar has a sophisticated scale that measures contents down to the gram and with its complementary app that has nutrition information for what's in the jar, the system can thus help you accurately adhere to serving sizes and track your nutritional intake.
"If you're trying to reach a certain goal, just having that information makes it so much easier," Eunni said.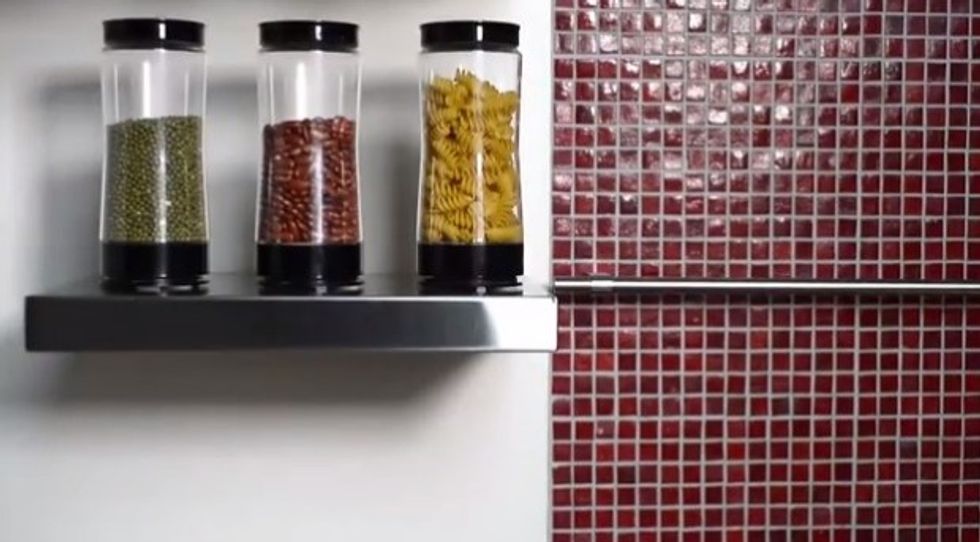 Image source: YouTube
Though Neo is useful from a nutrition standpoint on a meal-by-meal basis, the app portion also provides a historical perspective that can help people with their health goals as well.
"Being active is just one half of the story," Eunii said of fitness trackers that have become popular for people quantifying that part of their lives. "The other half is what we put into our bodies."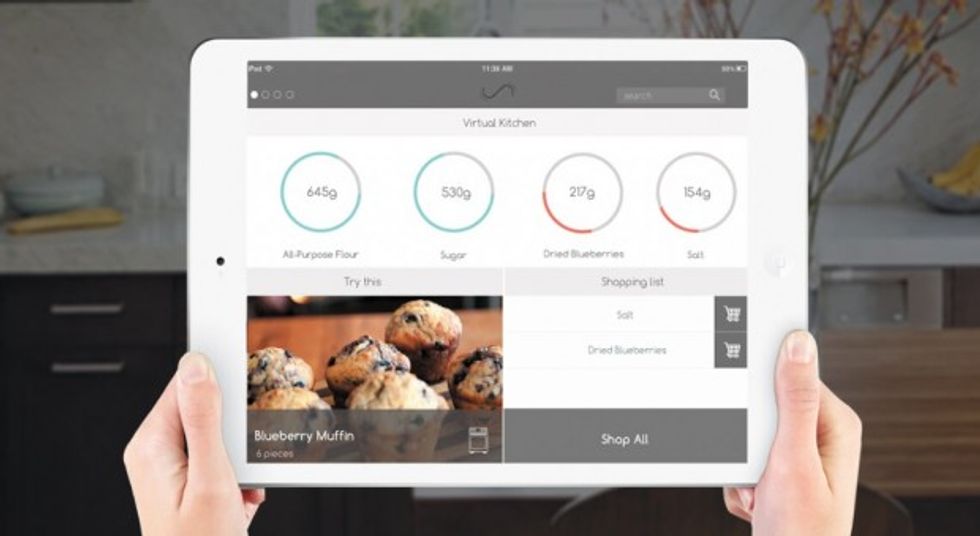 Image source: SKE Labs
"Having the historical perspective about what your consumption has been and how healthy your consumption has been ... once you start looking at it, it gives you a gentle nudge in the right direction. Once you see it in black and white, you see 'maybe I should be making more healthy choices,'" she said.
Watch this video to learn more about Neo's functionality:
While, yes, adopting Neo into your kitchen would require some initial set up, Eunni said that users can autopopulate their Neo app by scanning a product's barcode or by typing in the product name, for which the app will then pull the average nutritional information.
And then there's the cost. The company is running an Indigogo campaign for the next 21 days — it has more than $42,500 of it's $50,000 goal — in which pre-orders for a set of two Neo jars cost $99.
"This is a market where there is a varied price range," Eunni said."There's everything from the $3 mason jar to $20 to $30 designer jar, but there is information and intelligence built into [Neo] that can actually make you ... 1) save money in long run by understanding freshness" and by helping you avoid over buying items that you still have in good supply.
"There's a big advantage which is not apparent right away that we're trying to create with this technology. Eating from a regular jar or cardboard box is fine until the point when you wake up one morning and you say 'I have no idea what I've been eating up until today,' then you suddenly realize how great it would be to have that data," Eunni said.
Learn more about the jar on SKE Labs' website and on its Indigogo campaign.