The top Democrat on the House Select Committee on Benghazi has called on Chairman Trey Gowdy (R-S.C.) to release hundreds of private emails from former Secretary of State Hillary Clinton related to Benghazi.
The New York Times reported Monday that Clinton never had an official State Department email address while she was secretary, and instead used a personal email account for work. The State Department asked former secretaries for any work-related emails that might need to be turned over to the government, and found about 300 Clinton emails related to Benghazi.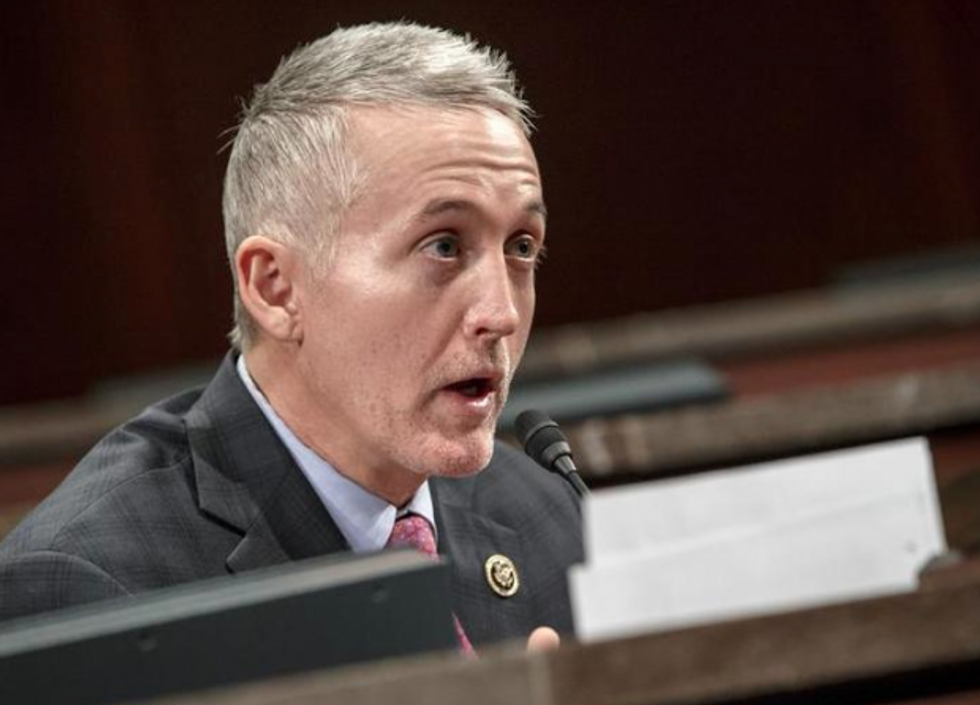 Rep. Trey Gowdy (R-S.C.) chairs the House Select Committee on Benghazi, and the top Democrat on that committee wants him to release new emails from former Secretary of State Hillary Clinton on Benghazi. Image: AP Photo/J. Scott Applewhite
Those emails were given to the Benghazi committee, which has not issued any statement on them, and has not indicated how important the emails are to its investigation.
Rep. Elijah Cummings (D-Md.), the leading Democrat on the committee, called on the committee to release the Clinton emails.
"Last month, the Committee received Secretary Clinton's emails relating to Benghazi, and now that we have them, I believe Chairman Gowdy should join with me to make them available to the American public so they can read their contents for themselves," he said.
Cummings' statement could be a sign that he doesn't believe the Clinton emails will make her look bad. Cummings also seemed to defend Clinton's use of private email by noting that other secretaries of State had done the same.
"It has been public for several years that Secretary Clinton used her personal email account, apparently following the pattern of previous Secretaries of State," he said.
Gowdy's office had not put out any statement about whether or when he would release Clinton's emails, or how valuable they are to the committee.