A Connecticut teacher has been suspended after reading a poem to his students last week that graphically described a gay sex encounter.
The South Windsor High School male teacher, whose name has not been released by school officials, read his advanced English class the 1968 Allen Ginsberg poem "Please Master," WTNH-TV reported.
The lengthy poem is so sexually explicit, TheBlaze has chosen not to reprint it. It is, however, available online here, for those who would like to read what the students were exposed to.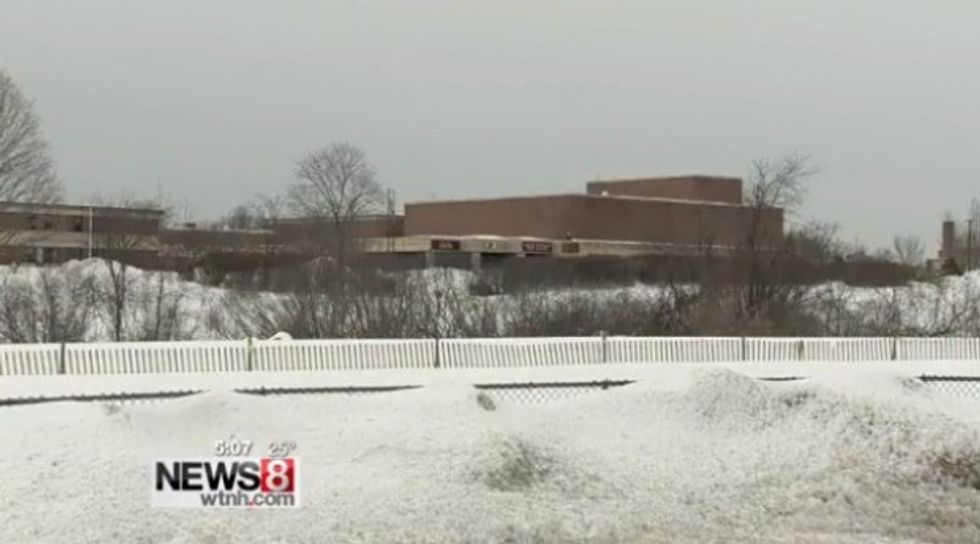 Image source: Screen grab via WTNH-TV
When parents learned that the poem was read to their students, many were left in shock.
"I don't understand how that actually got into a high school class," one parent told WTNH. "I can understand parents being really upset about it."
[sharequote align="center"]"I couldn't read the whole poem it was so inappropriate."[/sharequote]
"I couldn't read the whole poem it was so inappropriate. The first few lines, but after I got into a few lines, I couldn't believe what I was reading," another parent echoed to WFSB.
The school district's superintendent Kate Carter also condemned the reading of the poem.
"We take seriously the trust that parents place in teachers and administrators, and we do not tolerate the use of inappropriate materials in classroom settings," she said in a statement.
The teacher will remain on leave until the school's investigation is complete.
—
Follow Oliver Darcy (@oliverdarcy) on Twitter