Ana Marie Cox, an outspoken liberal journalist who was the founding editor of Wonkette and is now a political columnist for the Guardian, says a speech by former Republican presidential candidate Rick Santorum was a "revelatory moment" in her decision to become a Christian.
"This is before I really accepted Jesus into my life. I almost have trouble saying that. It's still kinda new!" Cox said Tuesday on TheBlaze TV's Dana. "When I went to go see Rick Santorum speak at a megachurch in Edina outside Minneapolis, I was incredibly moved. I felt really in tune with the crowd there. I felt the community, and I felt how much people wanted to believe in this man and how much he believed in what he was saying. And that was kind of a revelatory moment. It was sort of a stop on the journey."
Cox recently wrote an article for The Daily Beast saying she was "coming out" as a Christian roughly a year after she became "more comfortable" with her faith. She said the recent discussion of President Barack Obama's faith is what motivated her to speak about her own.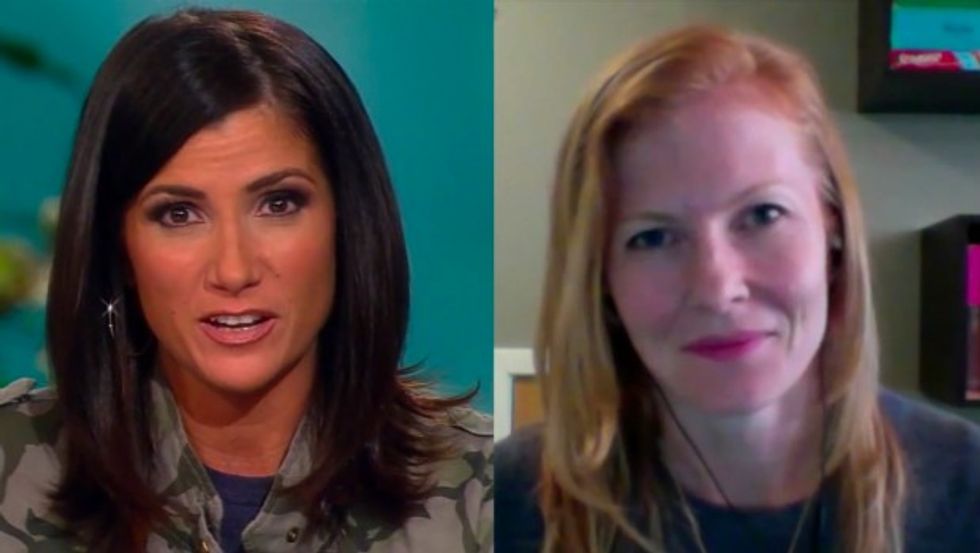 Dana Loesch speaks with Ana Marie Cox, the founding editor of Wonkette, March 3, 2015 on TheBlaze TV. (Image credit: TheBlaze TV)
"For some reason it really hit home to me," she said. "It reminded me of the things that had kept me from thinking that I could become a Christian. I've covered the religious right for a long time, I've covered the right in general for a long time. ... The definition of Christianity I saw -- now I'm not going to say that this is anyone's fault, and I could've been misreading it. ... But what I was seeing as the definition of Christian didn't seem to be something I could be. The politics were different, the attitudes were different."
Cox said today, she sees "I'm accepted as I am, no matter what my political beliefs are, no matter what I've done or haven't done in my past."
"That revelation for me was so important that it sort of hurt almost, to see people sort of putting barriers around Christianity," she said.
In fact, Cox said her hesitancy to share her faith had "nothing to do with fear of judgement by non-believers." She was afraid that Christians would make her feel like an "outcast."
"Do you feel like you're in a spiritual quarantine of sorts?" Dana Loesch, who said she used to enjoy reading Cox's pieces when she was still a liberal, asked.
"I have to say that one of the things that happened in putting this piece out in the world is that I was proven wrong in the best way possible," Cox said. "The outpouring of affection and warmth and welcoming that has come from both sides of the aisle, and has come from both atheists, agnostics and believers, and believers in other faiths -- that has far overwhelmed the judgement that I was fearful of."
Watch video of the interview, below.
The full episode of Dana, along with many other live-streaming shows and thousands of hours of on-demand content, is available on just about any digital device. Click here to watch every Glenn Beck episode from the past 30 days for just $1!