A lieutenant of Dr. Martin Luther King, Jr. described what went through her mind when she noticed that former President George W. Bush was about to march across the Edmund Pettus Bridge in Selma, Alabama, on Saturday along with President Barack Obama and many others to mark the 50th anniversary of 1965's Bloody Sunday.
"I refused to march...when it was apparent that he was going to be part of it," Diane Nash told TV One NewsOneNow regarding Bush.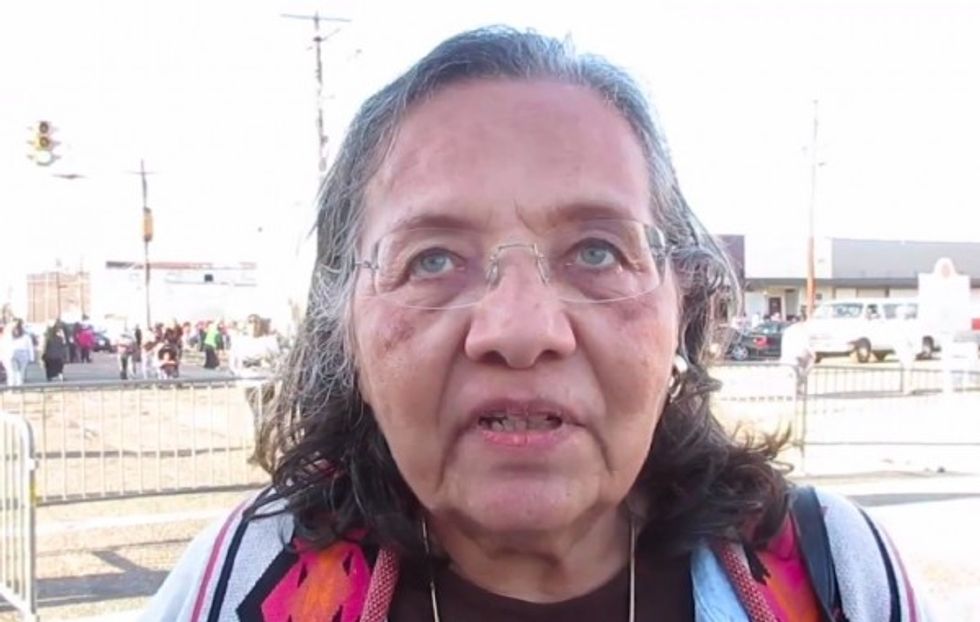 Diane Nash (Image source: YouTube)
"I think the Selma movement was about nonviolence and peace and democracy, and George Bush stands for just the opposite — for violence and war and stolen elections," she added. "And George Bush's administration had people tortured, so I thought that this was not an appropriate event for him."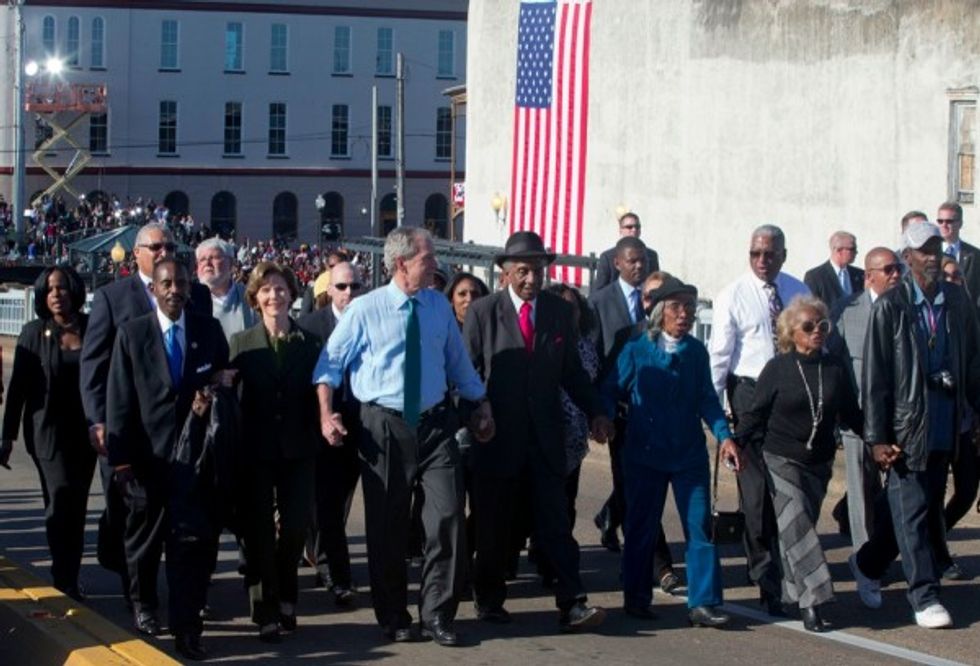 Laura Bush, second from left, and former President George W. Bush, as well as members of Congress and civil rights leaders make a symbolic walk across the Edmund Pettus Bridge in Selma, Ala., for the 50th anniversary of "Bloody Sunday," a landmark event of the civil rights movement, Saturday, March 7, 2015. (Image source: AP/Jacquelyn Martin)
Noting that Bush's "presence is an insult," Nash said she "did not wish to be part of something that included him."
Nash worked closely with King, taking part in nonviolent protests and helping to organize the 1963 March on Washington and promote the passage of the Civil Rights Act of 1964.
This story has been updated.
(H/T: Weasel Zippers)
—
Follow Dave Urbanski (@DaveVUrbanski) on Twitter