The largest Presbyterian denomination in the nation voted Tuesday to change the definition of marriage to allow for the inclusion of same-sex couples, The New York Times and Washington Post reported.
The majority of the Presbyterian Church USA voted in favor of altering the definition to from "a man and a woman" to "two people, traditionally a man and a woman."
The change is set to take effect on June 21.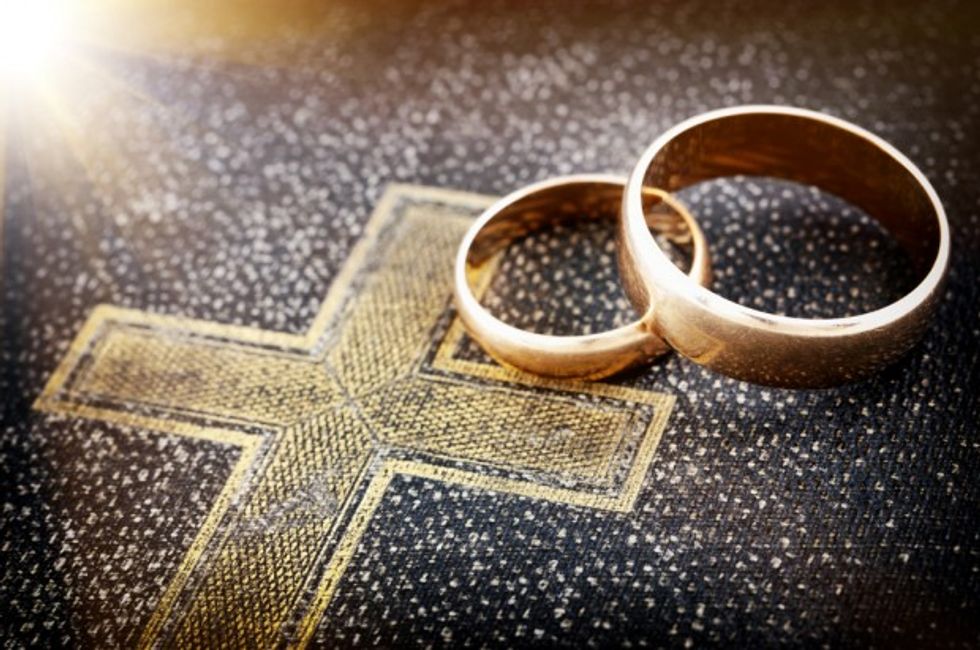 Image source: Shutterstock
The move was hailed by advocates who had long pushed for the measure.
"Finally, the church in its constitutional documents fully recognizes that the love of gays and lesbian couples is worth celebrating in the faith community," Rev. Brian D. Ellison, executive director of the Covenant Network of Presbyterians, told the Times.
"There is still disagreement, and I don't mean to minimize that, but I think we are learning that we can disagree and still be church together," he added.
Others, however dissented. The Fellowship Community, a group consisting of conservatives, explained their reasoning to the Times.
"Our objection to the passage of the marriage amendment is in no way, shape or form anti-gay," national director Paul Detterman said. "It is in no way intended as anything but concern that the church is capitulating to the culture and is misrepresenting the message of Scripture."
Presbyterian Church USA has approximately 1.8 million members.
—
Follow Oliver Darcy (@oliverdarcy) on Twitter