Ryan and Jourdan Spencer have been married for eight years, having met on a blind date. But while the couple was watching home videos, they saw their paths cross much earlier.
Video taken on a family vacation in 1988 to Sesame Place amusement park in Langhorne, Pennsylvania, showed 10-year-old Jourdan on a water slide, N.J. Advance Media reported. Then, walking through the frame, was a gangly 13-year-old Ryan.
"I got a chill at first," Ryan Spencer said told the newspaper. "I couldn't believe it was me, and then it became kind of a romantic thing."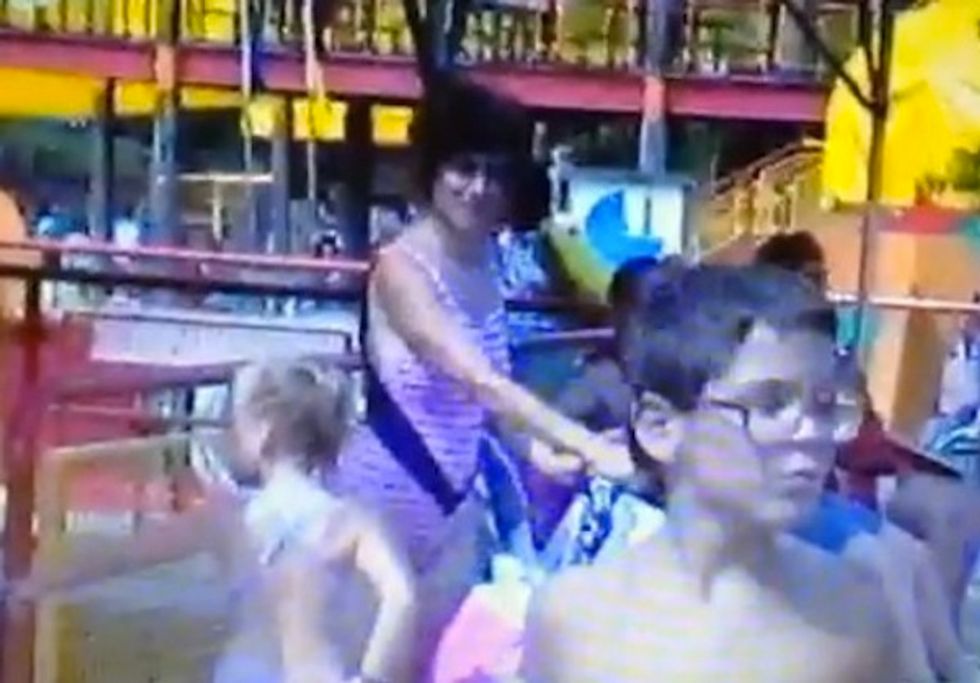 Jourdan Spencer, then Jourdan Barovick, is seen with her backed turned to the camera in 1988, while the boy who would become her husband is seen in the forefront. They wouldn't meet officially for 16 years. (Image source: NJ.com)
"We did a complete double-take," Jourdan Spencer added. "We paused, we rewound, we paused, we rewound, over and over again."
After the discovery though, the tape — their proof of their paths crossing 16 years before their first date — went missing. The couple recently had some of their movies transferred onto DVD and the fateful footage ended up being among them.
Watch the clip:
(H/T: Daily Mail)