A new video from the team at CNN Politics has some people scratching their heads. It happens to be a parody of a viral video from the news network's sister channel, Adult Swim.
In November 2014, the Adult Swim section of Cartoon Network posted "Too Many Cooks."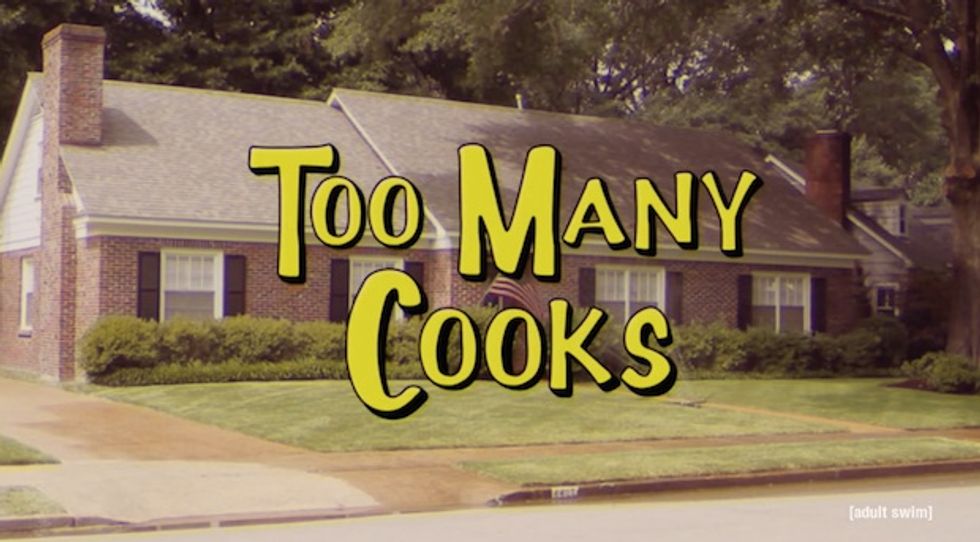 Image: YouTube
The 11-minute video is a parody of television shows from the 1980s, their opening credit sequences and the cookie-cutter theme songs.
When it first hit, Ad Week praised the viral video calling it, "incredibly well done." It was also wildly successful, notching more than seven million views.
Fast forward to March 19: CNN posted a video using the same music as Adult Swim's "Too Many Cooks" (with permission), calling it, "Election 2016: Too Many Cooks."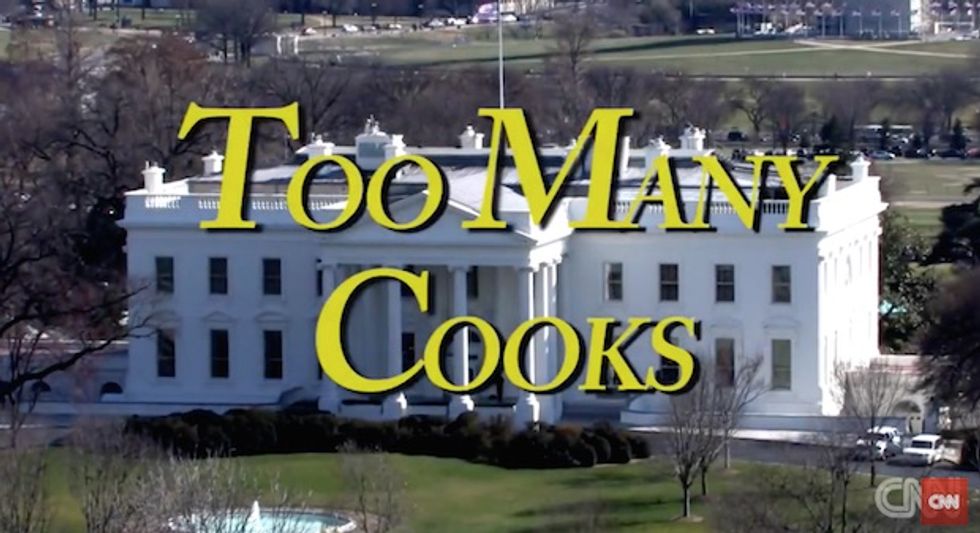 Image: YouTube
It's no surprise that CNN's version of "Too Many Cooks" focuses solely on politics. The only explanation of the video on the YouTube reads, "It takes a lot to make an election stew."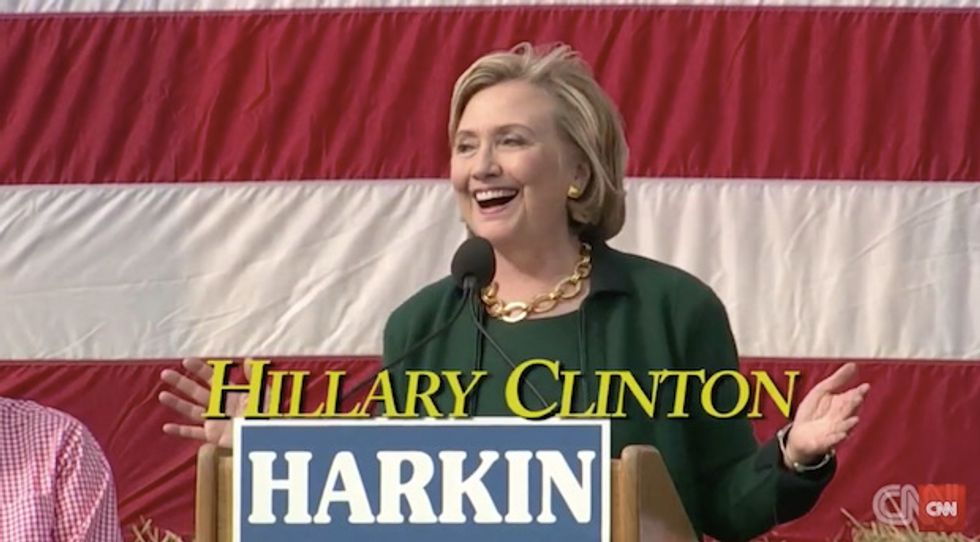 Image: YouTube 
To illustrate the "election stew," the video cycles through a series of potential 2016 candidates -- starting with Republicans like Rand Paul and Jeb Bush before showing Democrats like Hillary Clinton and Elizabeth Warren.
TheBlaze spoke with CNN's Chris Moody, one member of what he called "the huge team of talented people" behind the video.
Moody told us the video is "open to interpretation, but is meant to show that a lot of people are involved in a presidential campaign." He added, "We show Republicans, Democrats, donors, pundits and operators."
Near the end of the clip, according to Moody, the video turns "dark," showing Howard Dean's infamous campaign-killing primal scream, Joe Biden's creepy shoulder caress of Defense Secretary Ash Carter's wife, Stephanie, and some clips from a strange political ad from Carly Fiorina's failed 2010 effort to win a U.S. Senate seat called "Demon Sheep."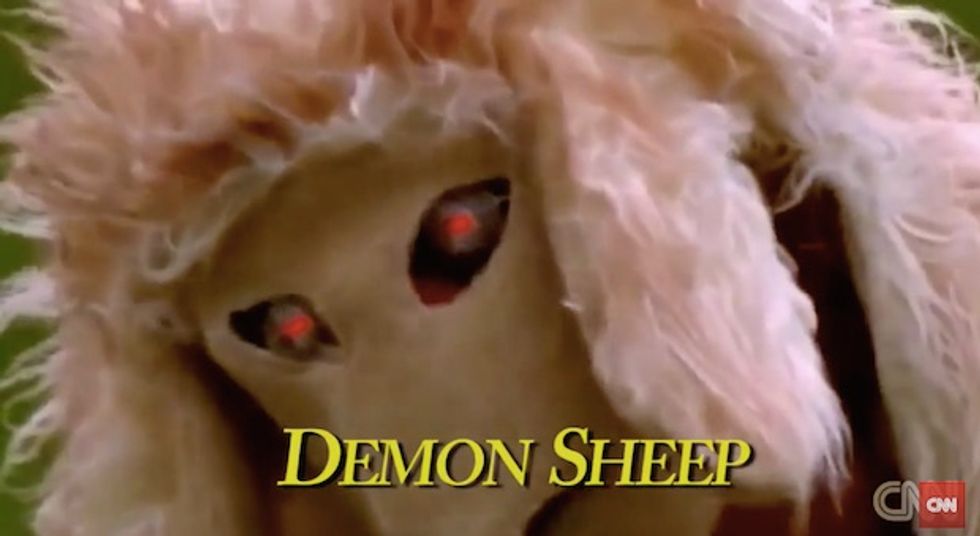 Image: YouTube
In terms of motivation for the piece, Moody stressed the "hard news" team behind it was hoping to engage people on the topic of politics. "The Internet is a big place and that allows us to tell stories in different ways," he said, "and hopefully bring people into the conversation about politics who might not be talking about it."
Watch the entire video here:
__
Follow Mike Opelka (@Stuntbrain) on Twitter.