Nearing a deadline to reach a nuclear deal with Iran, President Barack Obama took the occasion of the Persian new year to call for Iran to release U.S. citizens imprisoned there.
"Today, as families across the world gather to mark this holiday, we remember those American families who are enduring painful separations from their loved ones who are imprisoned or went missing in Iran," Obama said in a statement.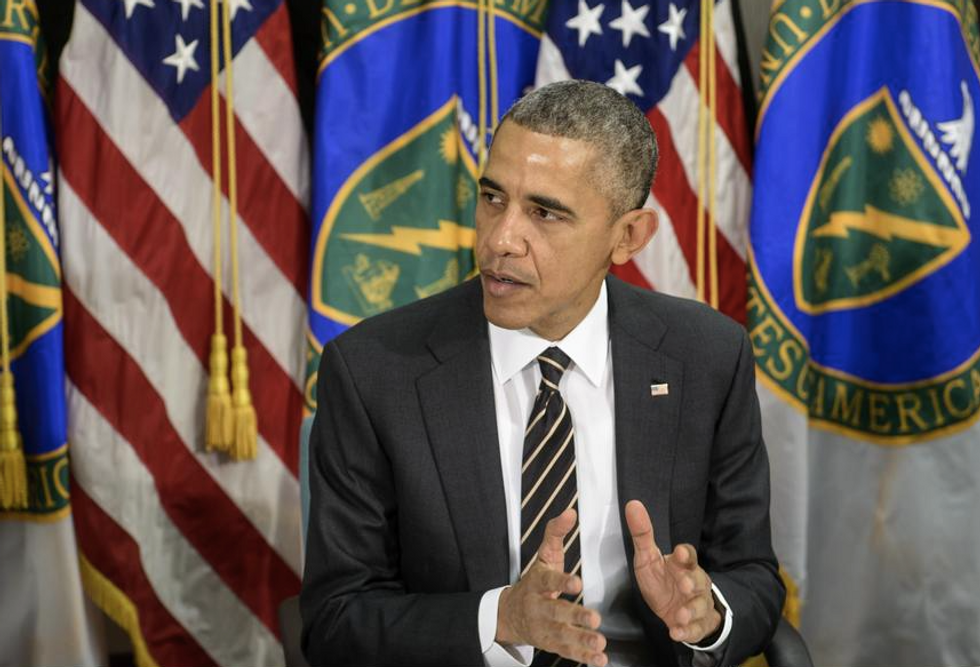 AFP/Brendan Smialowski
Naming four individuals who have been imprisoned or gone missing in the country, Obama said, "I reiterate my commitment to bringing our citizens home and call on the government of the Islamic Republic of Iran to immediately release" the Americans.
Obama first named Saeed Abedini of Boise, Idaho, imprisoned for two and half years because of his religious beliefs.
"He must be returned to his wife and two young children, who needlessly continue to grow up without their father," said Obama, who visited Abedini's family earlier this year.
Amir Hekmati of Flint, Michigan, was charged with espionage in Iran, a charge the president said is false.
"His family, including his father who is gravely ill, has borne the pain of Amir's absence for far too long," Obama said.
Washington Post reporter Jason Rezaian has been held in Iran for about eight months.
"It is especially painful that on a holiday centered on ridding one's self of the difficulties of the past year, Jason's mother and family will continue to carry the heavy burden of concern regarding Jason's health and well-being into the new year," Obama said.
And finally, the president named Robert Levinson, an American who went missing in Iran. "His family has now endured the hardship of his disappearance for over eight years," Obama said.
Obama also issued video message Thursday night marking Nowruz, talking about the need for nuclear agreement. The end of March marks the deadline for reaching a nuclear deal under the U.S.-led P5+1 negotiations.