Rep. Trey Gowdy (R-S.C.) on Friday officially asked Hillary Clinton to turn her private server over to a neutral party for an assessment of whether it still contains work-related emails dealing with the 2012 attack in Benghazi.
Gowdy also explicitly warned that refusing to comply with this request could lead to action by the House to force Clinton hand over the server.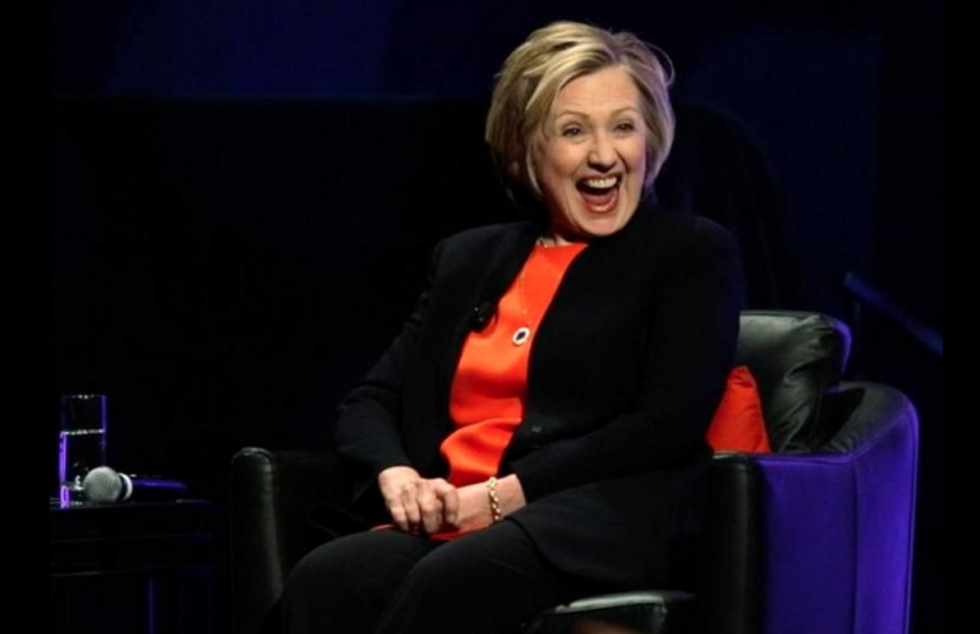 Former Secretary of State Hillary Clinton has been asked to hand over her personal server, and has been warned that failure to do so could lead to a formal action by the House of Representatives. Image: AP Photo/The Press of Atlantic City, Michael Ein
"I am formally requesting Secretary Clinton make her server available to a neutral, detached and independent third-party for immediate inspection and review," wrote Gowdy, the chair of the House Select Committee on Benghazi. He suggested the State Department's Office of Inspector General as a possible third party.
"[S]hould Secretary Clinton continue to maintain that the server and its contents are hers alone, I will inform the Speaker of the House of Representatives so that he can use the full powers of the House to take the necessary steps to protect the best interests of the American people," he wrote.
While it's not clear exactly what the House might do, it could decide to hold a vote on whether to issue a subpoena for Clinton's server.
Gowdy has stepped up pressure on Clinton to turn over her server ever since Clinton acknowledged that she deleted more than 30,000 personal emails. Gowdy has said the server needs to be checked because the committee has big gaps in the emails it has from Clinton's personal email, and that Congress needs to have "objective assurances" that it has all of her information.
"The House of Representatives and the American people are entitled to a complete accounting of the secretary's official record during her time as secretary of State," he wrote.
Rep. Elijah Cummings (D-Md.), the top Democrat on the committee, said Gowdy went too far and should use past practice of working with Clinton's lawyers to develop ways to search for any missing emails, instead of trying to seize the entire server.
"When Chairman Henry Waxman investigated dozens of Bush White House staff who sent official emails from accounts at the Republican National Committee — which also housed its own servers — he did not demand access to RNC servers, backup tapes, or non-official emails, but rather worked with RNC attorneys to develop search terms and then relied on them to produce those documents that were responsive," Cummings said. "We should follow this responsible approach to resolve any remaining questions about these documents."
Gowdy's letter reviewed the issue by noting that State gave the committee emails from Clinton last year that had never been provided before, which revealed that Clinton was using a personal email, "hdr22@clintonemail.com." That prompted Gowdy to ask for other similar emails, and State gave the committee hundreds of pages of emails in February, but Gowdy said none were around the time of the 2012 attack in Benghazi.
He also repeated that it cannot be left to Clinton herself which emails are made public, and which are not.
"Her arrangement places her as the sole arbiter of what she considers private and beyond the review of the public," he wrote. "Her arrangement allows her to be the sole record keeper of her emails related to official business conducted between two private accounts."
Read his letter here: