At least six have been arrested after a group of some 20 men tried to storm a London synagogue late Saturday night, only to be repelled by worshipers using chairs, a mop and makeshift wooden clubs fashioned out of furniture pieces.
Video showed that the intruders repeatedly shouted expletives, broke windows and tried to throw objects into the Ahavas Torah synagogue.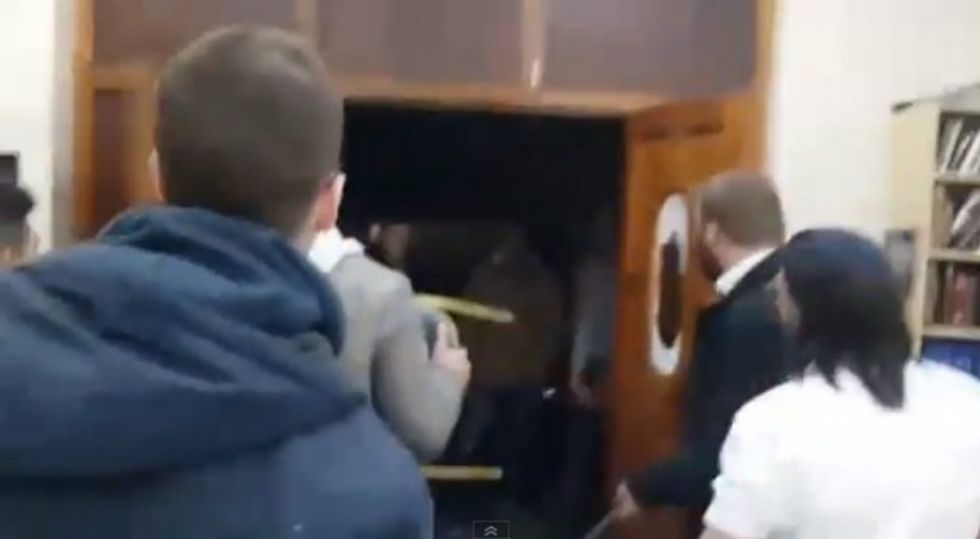 Jewish men used chairs and other objects to repel those trying to push into the synagogue (Image source: YouTube)
Police told the BBC that one man was punched in the face.
Later, at least two women could be seen trying to step in and stop the intruders.
The Jerusalem Post quoted a member of the synagogue who said he heard the men shouting "we will kill you" as they assaulted worshipers and ripped prayer books.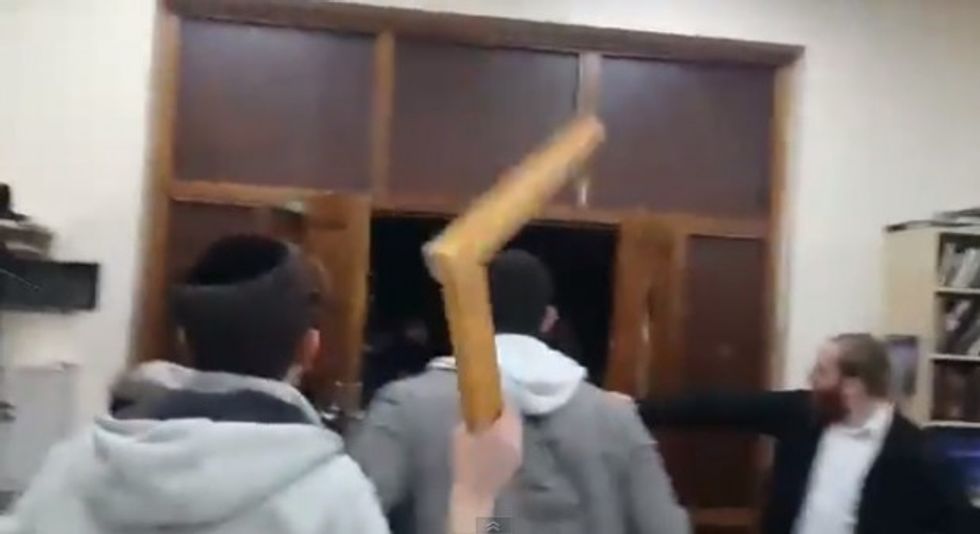 Image source: YouTube
Police confirmed to the BBC that one man had made an anti-Semitic comment.
The BBC further reported that police said the men were drunk after attending a party.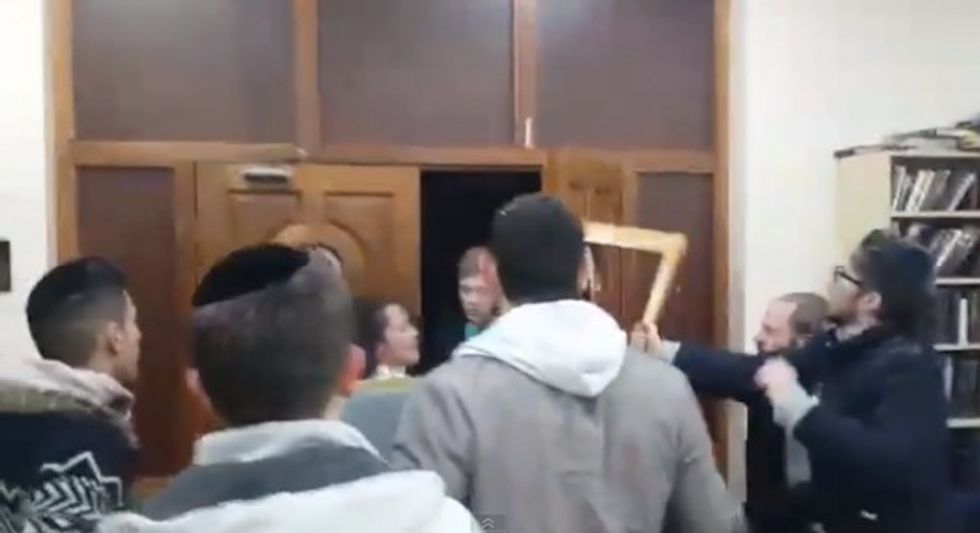 The melee included a tugging match with a woman who appeared to be trying to stop the intruders who broke windows and hurled objects into the house of worship. (Image source: YouTube)
Police were treating the incident, which occurred after 1 a.m., as anti-Semitic, though a community spokesman offered another explanation.
Mark Gardner, a spokesperson for the Community Security Trust (CST) which monitors anti-Semitism, told Israel's Arutz Sheva, "There was a party in a house ... and there was then some kind of fight between people from the party and members of the local Jewish community, which then ended up spilling over into a nearby [synagogue]."
"The incident is being treated as an anti-Semitic incident due to remarks made by one of the group," a Metropolitan Police spokesman told the BBC. "However, there is nothing to suggest that it was a planned or targeted attack."
The men were arrested on suspicion of assault and disturbing public order.
The Independent noted that a recent parliamentary study found that anti-Semitic incidents in the U.K. had doubled since the 1990s.
Watch video from the altercation below: