Following the decision by the Presbyterian Church (USA) to change its official definition of marriage as being from "a man and a woman" to "two people, traditionally a man and a woman," it's unclear how theologically conservative member churches will respond.
It's no secret that the nation's largest Presbyterian denomination has faced criticism over its oft-times progressive views, with some churches officially exiting and joining ECO: A Covenant Order of Evangelical Presbyterians, a theologically conservative denomination that has been growing since its inception in 2012, or choosing alternative paths altogether.
The Rev. Dr. Dana S. Allin, executive director of ECO, told TheBlaze in a recent interview that he was personally disappointed in Presbyterian Church (USA)'s decision to embrace same-sex nuptials earlier this month, but that he "saw it coming."
Allin, who was previously the pastor at Indian River Presbyterian Church in Fort Pierce, Florida, left Presbyterian Church (USA) with his congregation and joined ECO, where he also served on a committee to help write regulations for the newfound denomination before becoming its executive director.
Watch Allin tell his story below:
As for Presbyterian Church (USA)'s recent gay marriage endorsement, he said that he believes it is rooted in how the church body views biblical scripture.
"I think there has been an underlying tension about what role does scripture play in our lives and in our churches," he said when asked what he thinks drove the policy change. "Does scripture determine how we look at culture, or does culture determine how we look at scripture?"
Allin said that Presbyterian Church (USA) has had a tendency to sometimes look at scripture through the lens of culture, which has created some division among its ranks. As for his own departure from the denomination, he said that he was driven by the Presbyterian Church (USA)'s refusal to allow churches to affirm orthodox Christian teaching.
"The creation of ECO really came when there was the understanding that I felt that we could not be the church that God was calling us to be in the PC(USA)," he said. "We weren't allowed to require our elders to believe that Jesus was the only way to salvation, that the Bible is the infallible word of God."
Moving to ECO gave the congregation greater flexibility, he said, and helped its members reach people "outside the walls of the church."
Rather than a mere reaction to Presbyterian Church (USA)'s changing policies, though, Allin said that ECO wants to be seen as something far greater — a ministry known more for sprouting new churches than for separating over contentious social issues like gay marriage.
"Our goal is to plant more churches than we transfer, so success is not congregations coming in, but even more being reached for Jesus," he told TheBlaze. "We want to be defined not by what we came from, but where we're going. And we don't want congregations who simply want to change denomination jerseys."
As for just how much Presbyterian Church (USA)'s newfound marriage stance will hurt the denomination, Allin said that remains to be seen, though some estimates collected prior to the recent matrimonial change reportedly found that hundreds of additional churches — up to 800 — could end up reassessing their relationship with the denomination.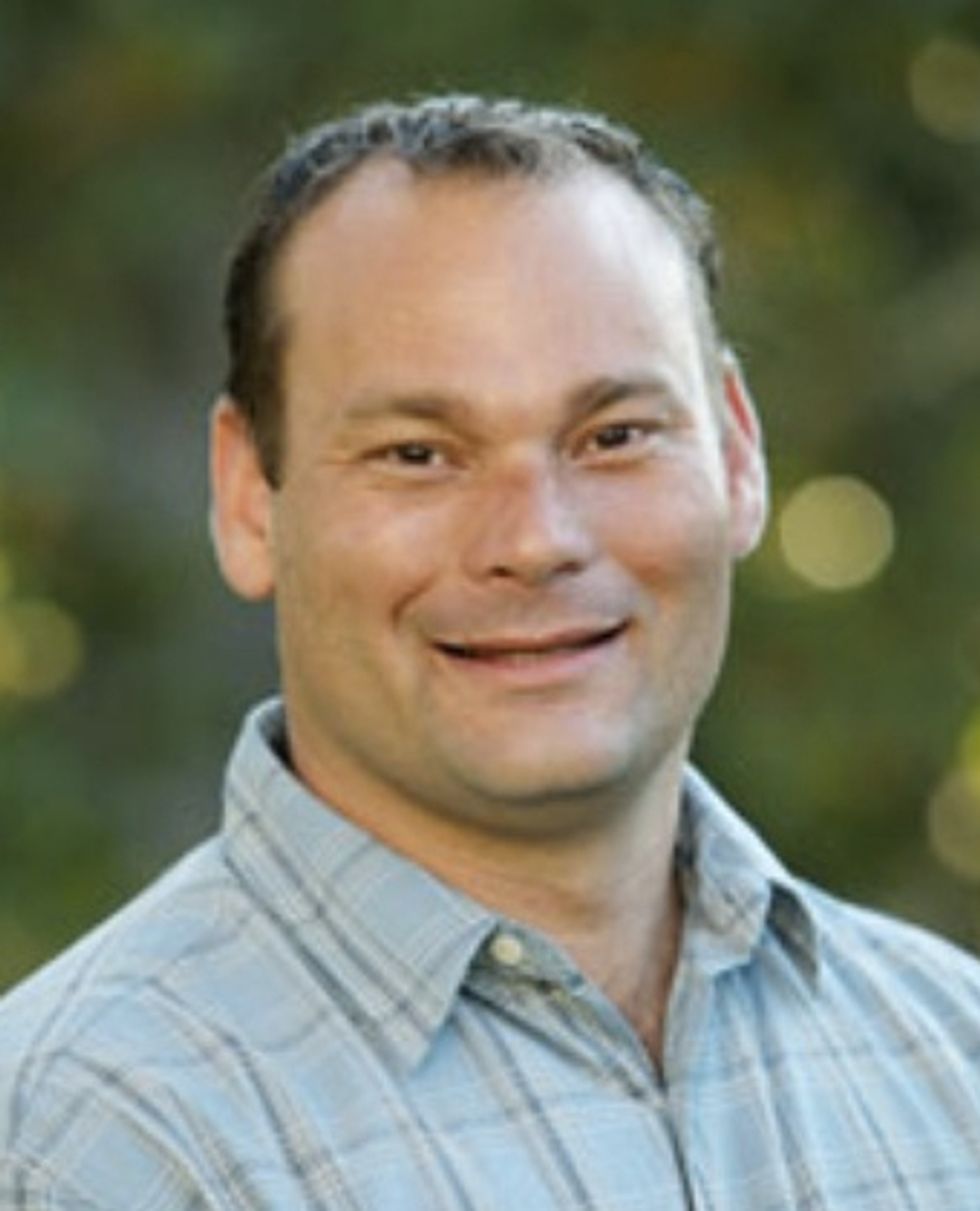 Dr. Dana Allin (ECO)
This comes as the denomination has already begun to bleed member churches. Consider that there were 10,038 churches under the Presbyterian Church (USA) umbrella in 2013, down from 10,560 in 2010.
Allin said, though, that it could take some time to see how churches react to the news.
"In my experience, whenever the PC(USA) makes a move like this, there's always a little bit of a delayed reaction coming from churches that are looking at a denominational transition," he said, noting that some theologically divided churches will likely split over the issue. "I think the larger implications are harder to predict."
Despite personally splitting from PC(USA) and now leading a denomination that tends to pick up churches that also want to separate from the mainline cohort, Allin said that he has a love for PC(USA) and that ECO tries to have a good working relationship with the denomination when it comes to church membership exchanges.
ECO has already attracted 190 churches and has 20 church plants in various stages of development, with an affiliated house of worship in almost every state. Additionally, there are another 100 churches that are on their way to joining the denomination.
As for Presbyterian Church (USA)'s handling of same-sex marriage, Allin said that he, among others, simply have a theological difference of opinion when compared to more progressive denominations and houses of worship.
"Many progressive churches will be welcoming and affirming of same gender relationships. This means that they welcome people and affirm their life style," he said. "What we see in the life of Jesus is that He is welcoming and transforming. All of us, myself included, are broken people in need of healing and restoration."
Allin concluded, "I am thankful that Jesus loves us where we are, but He loves us enough not to keep us that way."
--
Front page image via Shutterstock.com