While the antics of children at grocery stores have drawn vehement reactions from some recently, what a man recorded kids doing in a Texas Walmart this week is being called "distinctly patriotic."
Mark Ammann heard the national anthem being sung at a Dallas Walmart, and upon tracking down the source he "walked over just in time to catch this!"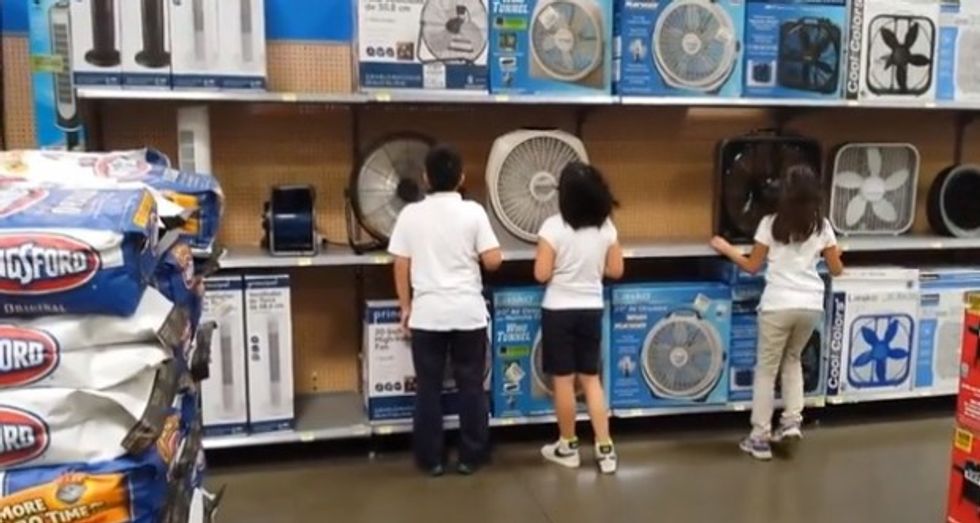 Image source: YouTube
Three kids being kids were singing the "Star Spangled Banner" into display fans at the store.
Check it out:
Even when their buddy pointed out that they were being watched, most of the singers continued on unfazed by their audience.
"I don't think I've ever seen anything as distinctly patriotic and American as multicultural children screaming the national anthem into fans at a Walmart," the Reddit user going by the name hobnobbinbobthegob wrote. "God bless America."
No matter where, how loud or with what stylistic effect they choose to do it, you just can't get mad at kids when they're singing the national anthem.