Photographer Seth Peebler snapped an artsy photo from underneath the 4th Street Bridge in Los Angeles, but lurking in the darkness was something that he didn't notice until afterward.
The image on his Instagram account and to the subreddit "r/creepy" shows a man dressed in black and wearing sunglasses staring down on Peebler and his friend.
A photo posted by Seth Peebler (@sdpeebler) on
If you look closely, you can see the man behind the first support shown on the right hand side of the photo.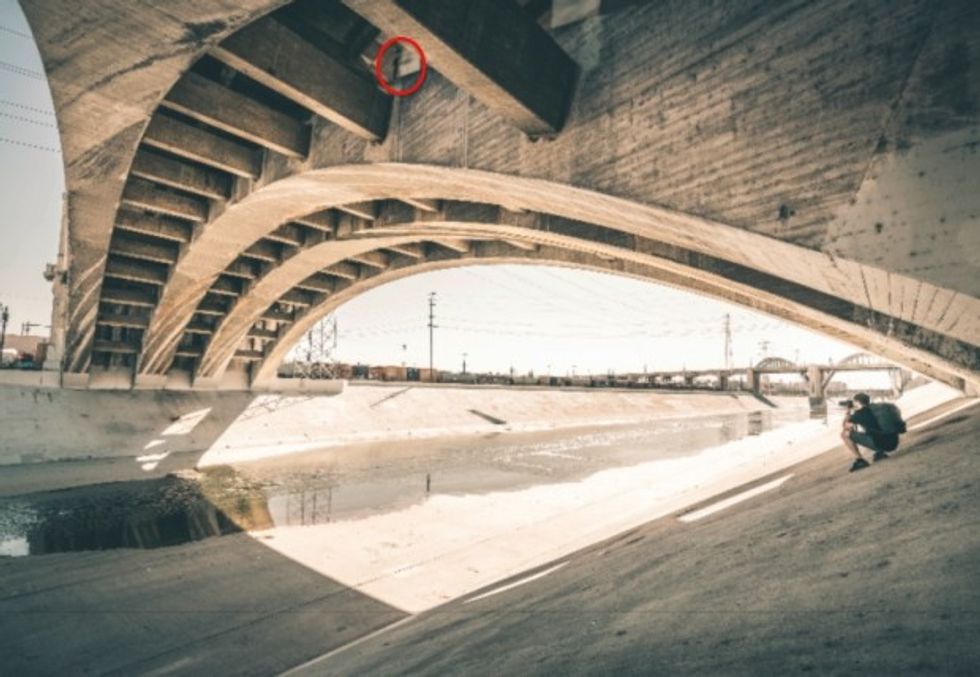 Photo credit: Seth Peebler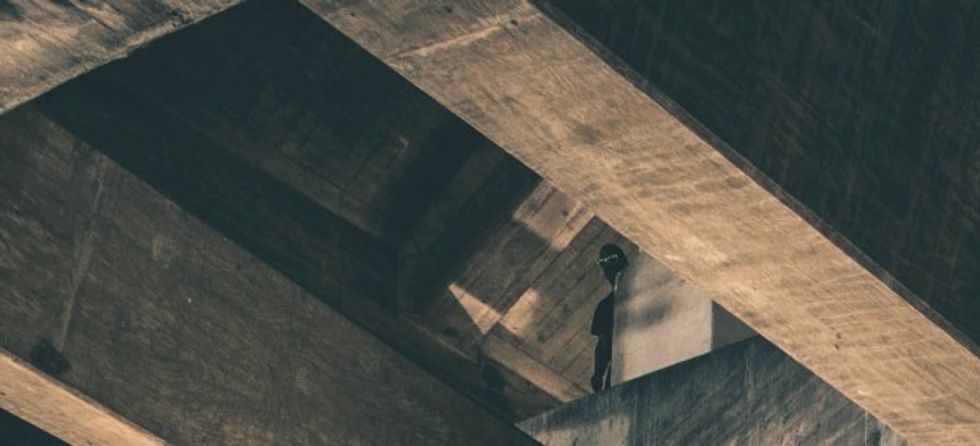 Photo credit: Seth Peebler
On Reddit,  Peebler wrote they were watched for 20 minutes and it was his friend — the man on the ground in the photograph — who spotted the man standing high up in the bridge structure.
People on the social news site speculated that the man was everything from a ghost to a "real-life bridge troll."
Peebler wrote that the man "actually approached my friend later and offered to let us up to where he was for $10 each. Scared the s**t [redacted] out of us because he didn't make a sound until he started talking."
(H/T: WTXF-TV)