Actor Ashton Kutcher went back to his prankster roots for a new ad for Lenovo in Sydney, Australia, tricking customers into believing he was a salesman and delivering very bizarre sales pitches for the tech company's new Yoga Tablet 2 Pro.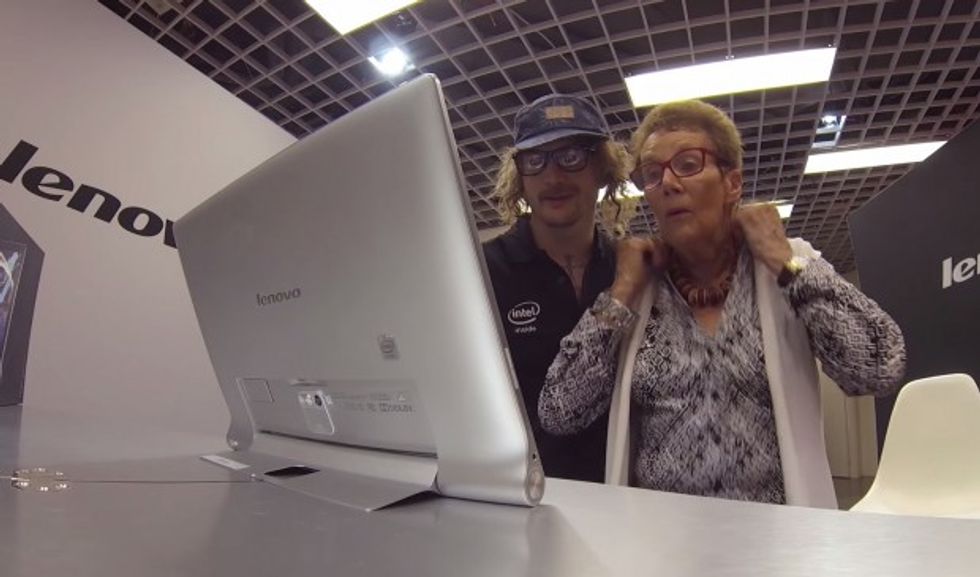 (YouTube)
The actor left one elderly woman looking at inappropriate pictures of animals getting intimate. He actually crawled into bed with two other potential male customers in an effort to sell the tablet.
But the best part of the clever ad was arguably the people's reactions when they found out they had been pranked by Kutcher, whose fame easily reaches different parts of the globe.
"I didn't even know he was in town," one man said.
"I can't believe it was Ashton Kutcher," another person reacted.
Check out the ad for the Lenovo tablet, which Kutcher apparently designed himself, below:
---