One of the plays featured in a St. Louis LGBT drama festival over the weekend was "Ferguson" — and it starred a pair of white men.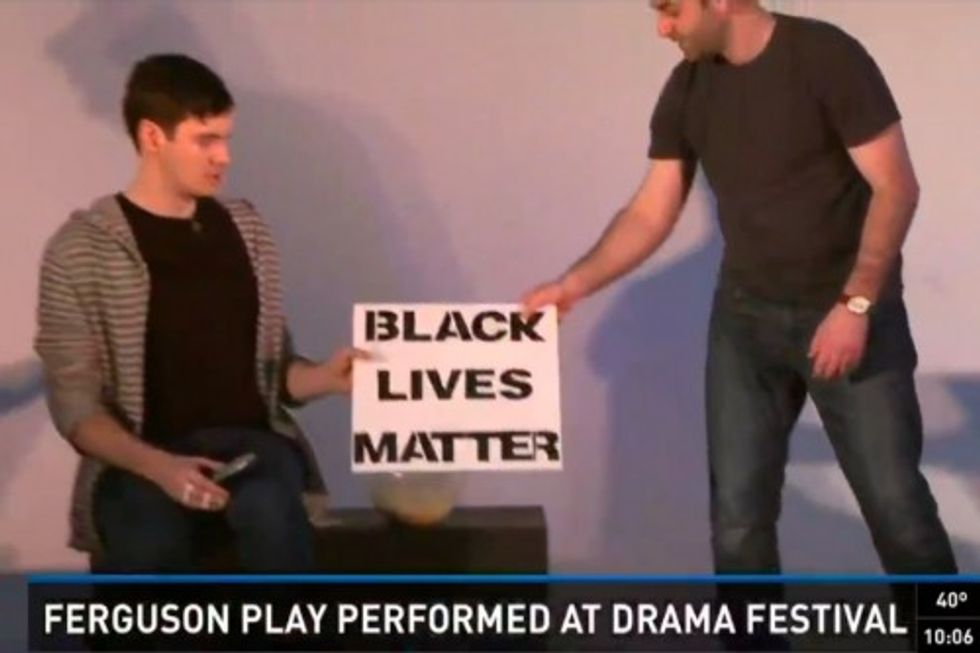 Image source: KSDK-TV
The description of "Ferguson" from BRIEFS: A Festival of Short LGBT Plays: "A relationship is tested when two partners discover they are not on the same page about Ferguson."
The BRIEFS festival "presents theatrical work that addresses the lives of lesbian, gay, bisexual or transgender people."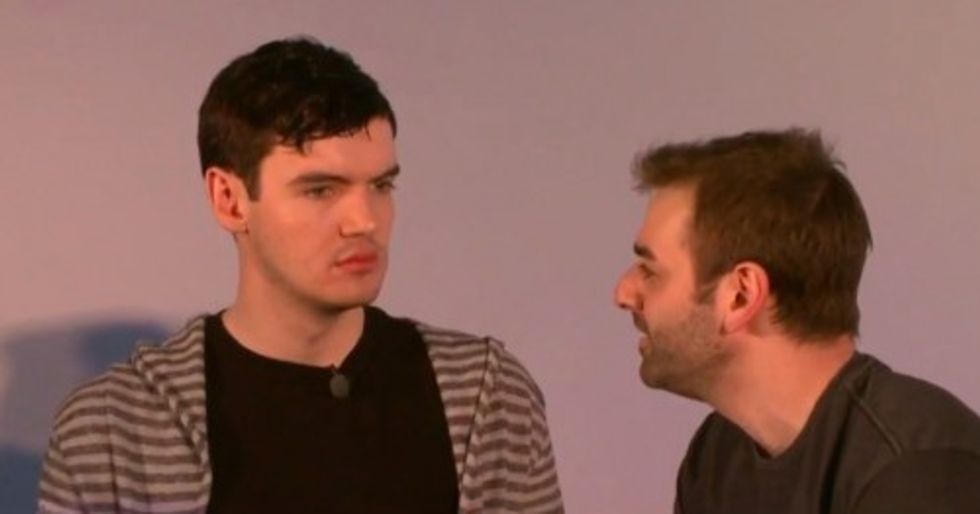 Image source: KSDK-TV
One of the "Ferguson" characters is a protester; the other has had it with the social tension and wants it over with.
One of the actors, Clayton Bury, told KSDK-TV that the play describes "the struggle of the black community and the oppression that they've felt" as well as struggles in relationships "partner to partner."
This story has been updated.
(H/T: The Gateway Pundit)
—
Follow Dave Urbanski (@DaveVUrbanski) on Twitter