Two mysterious flashes of blinding white light have turned Russia's nighttime sky into day, but no one seems to know who or what might be causing it.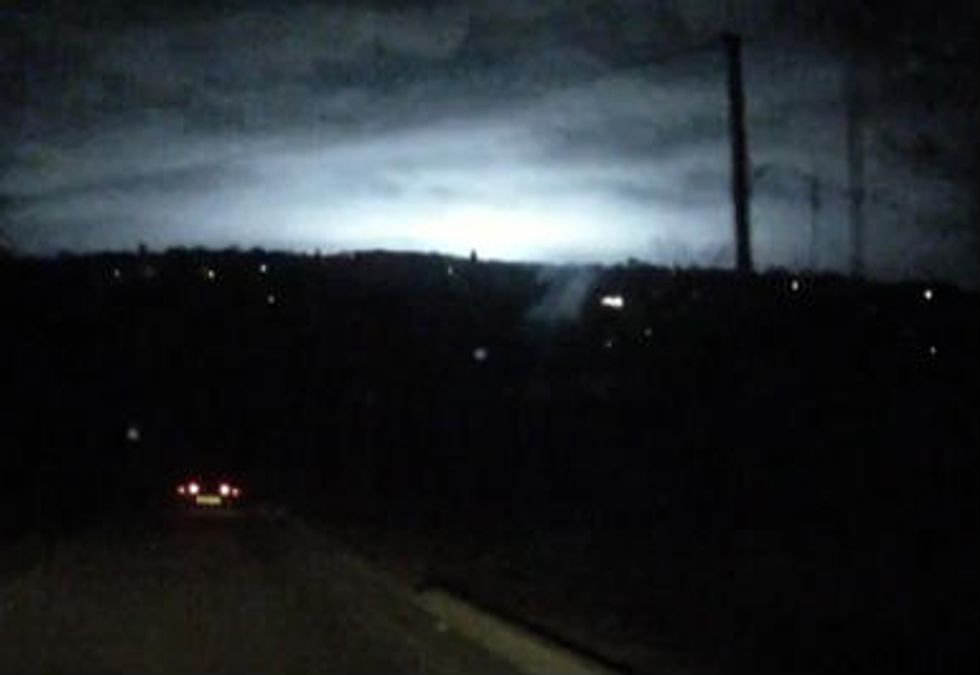 Image source: YouTube
The first sighting was reported in the country's Sverdlovsk region back in November; the silent phenomenon was captured on video and uploaded to YouTube Nov. 18, 2014. At first, those who spotted it thought it was a giant meteor but that theory was later invalidated because others who were closer didn't recall seeing it, according to the Huffington Post.
Here's the video of the first sighting:
Scientists speculated that secret military exercises could be to blame, but the Kremlin denied that was the case. New reports indicated the mysterious light was spotted again earlier this month over the city of Stavropol, in the southern part of the country near the Georgian border.
Here's video footage of the March sighting, uploaded to YouTube March 17:
The Russian state-funded RT reported the flash caused some street lights to go out and even made the lights inside some homes flicker. Stavropol's  Hydrometeorological Center denied they are being caused by nature and suggested it was instead because of environmental pollution caused by human activity.
Meanwhile, residents have offered wide-ranging theories. RT said some residents believe military exercises that are known to be taking place nearby are the cause while others suggest faults in the electric grid. Power engineers, however, have denied there are any faults in the power grid. Others have put forth the Northern Lights, asteroids or even UFOs as possible causes.
(H/T: Huffington Post)
–
Follow Jon Street (@JonStreet) on Twitter