Police are looking for a teenager caught on surveillance video sucker-punching and knocking out a 60-year-old Philadelphia train passenger.
It all started because the older man stepped on the foot of the teen's friend after boarding the train Monday afternoon, police for the Southeastern Pennsylvania Transportation Authority told Philly.com.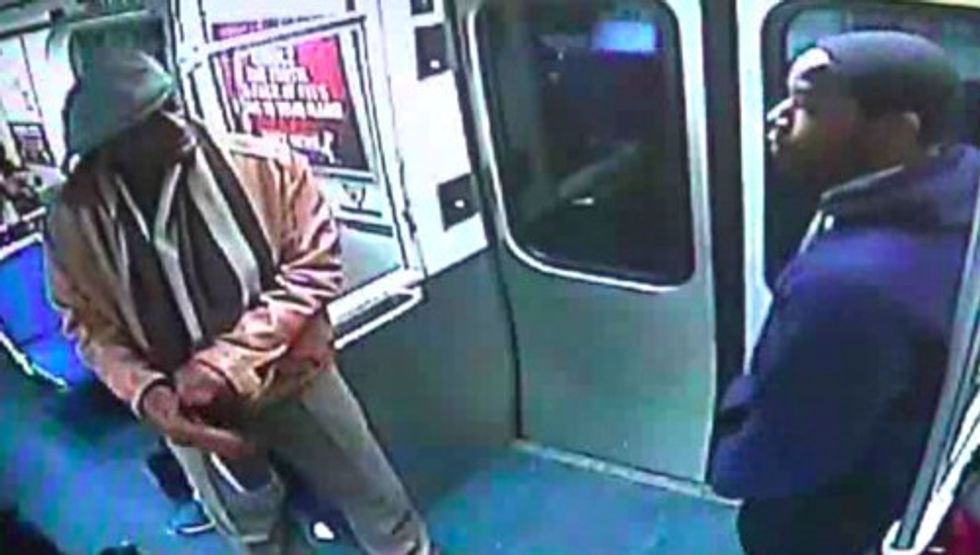 Image source: Philly.com
Following that slight, the teen's friend — described as between 17 and 19 years old and wearing a blue hooded sweatshirt — began arguing with the 60-year-old passenger, who was dressed in a tan jacket and gray cap.
The confrontation was seen on surveillance video inside the train, and it escalated throughout the ride, SEPTA Police Chief Thomas J. Nestel III said.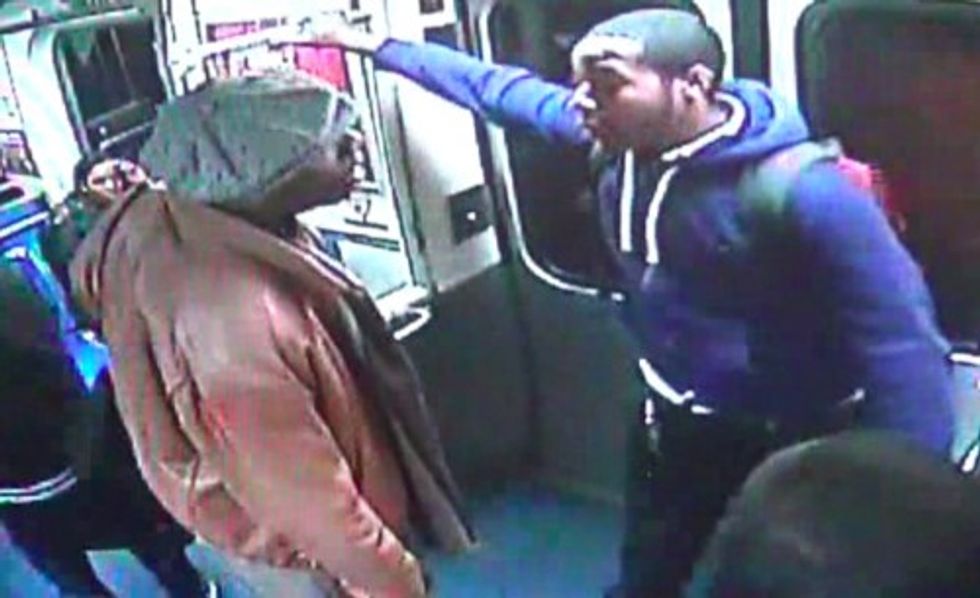 Image source: Philly.com
After the train stopped, a second surveillance camera captured a group of teens surrounding the older man on the train platform and the teen sucker-punching him from the side.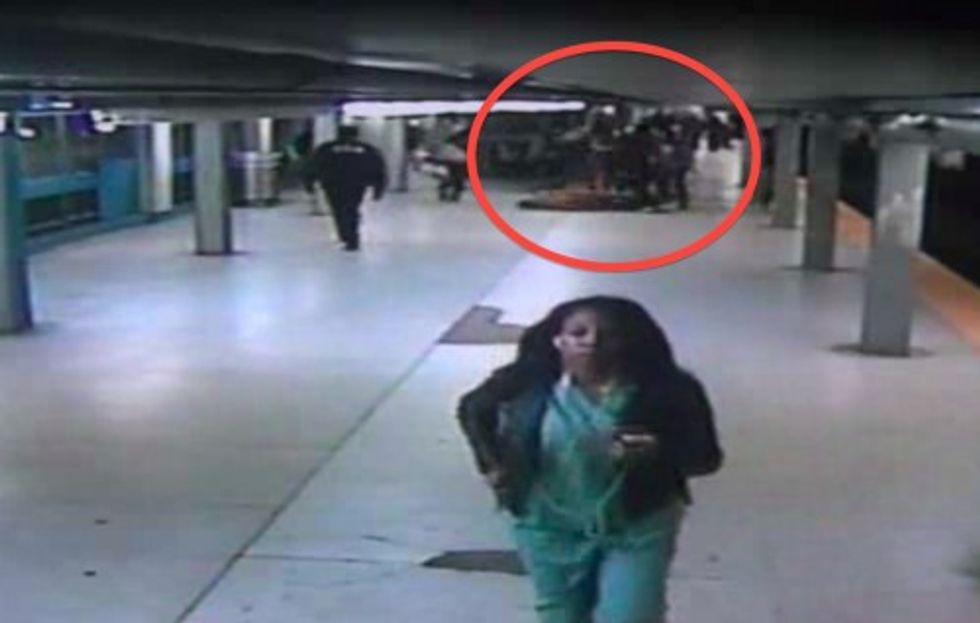 Image source: Philly.com
"He never saw it coming," Nestel told Philly.com.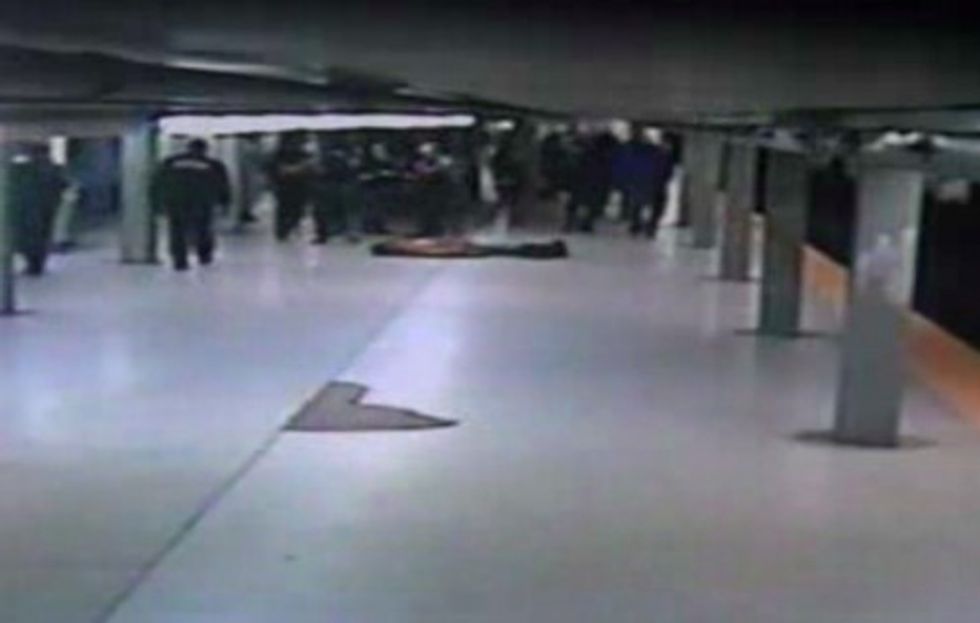 Image source: Philly.com
The 60-year-old appeared unconscious before hitting the ground and then was seen lying motionless on the platform.
The victim suffered a broken jaw and an open wound that required stitches, Nestel told Philly.com.
Police are still looking for the suspect.
—
Follow Dave Urbanski (@DaveVUrbanski) on Twitter