Police body cameras were already an agenda item for the Obama administration, and the officer shooting of an unarmed black man in South Carolina over the weekend made an even stronger case, White House press secretary Josh Earnest said Wednesday.
North Charleston police officer Michael Slager was charged with the murder of Walter Scott after video surfaced of their confrontation following a routine traffic stop. Slager says he shot Scott in self-defense; the video shows him firing multiple shots into Scott's back.
Earnest said that Obama is aware of the matter.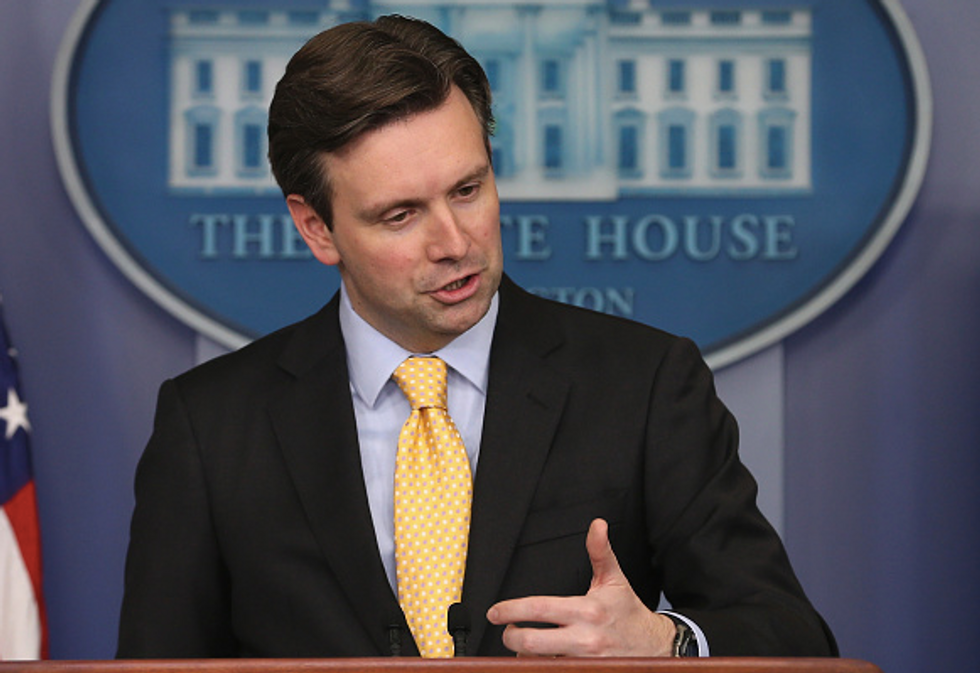 (Photo by Mark Wilson/Getty Images)
"The thing that came to my mind and to the mind of others who have been focused on this issue over the last year or so is the impact that this video evidence appears to have had on the investigation," Earnest said. "Even the investigators themselves have acknowledged that when this video evidence was presented, it changed the way they look at this case. I think that is an example of how body cameras worn by police officers could have a positive impact in terms of building trust between law enforcement officers and the communities they serve."
After police altercations with unarmed black men in Ferguson, Missouri, and New York City, Obama established a task force made up of law enforcement officials and civil rights leaders. Among the task force's recommendations was for local police to wear body cameras.
On Wednesday, the mayor of North Carleston announced that he had ordered every officer on the city's force to wear body cameras.
"I can tell you the reaction from others I've talked to around the White House today is that the video is awfully hard to watch," Earnest said. "That is the kind of human response we've seen from people all across the country."