John Dickerson has been announced has the new host of CBS' "Face the Nation," replacing the retiring Bob Schieffer.
Dickerson is the political director of CBS News, but also doubles as the chief political correspondent for the liberal website Slate.
Schieffer made the announcement on Sunday's show. Dickerson's first broadcast as host will come this summer.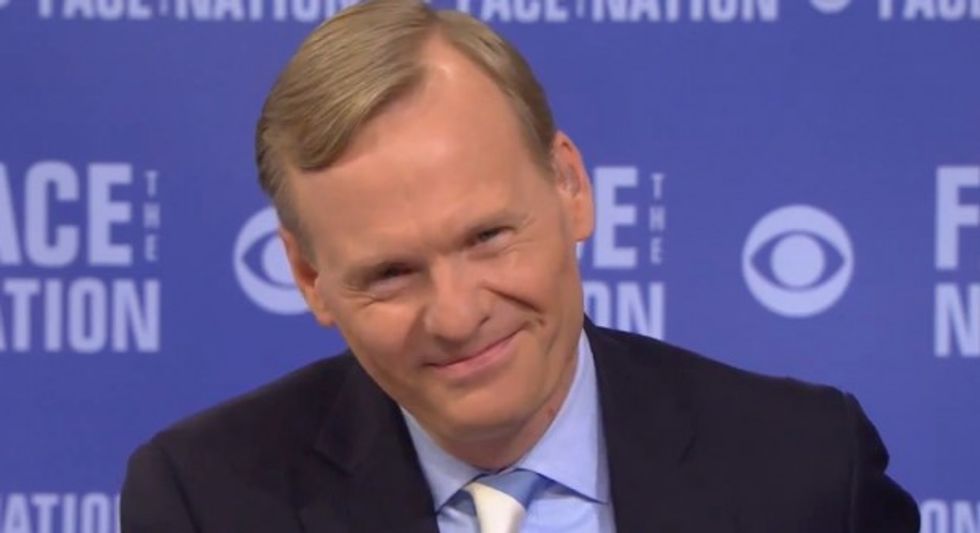 (Source: CBS screen shot)
Schieffer noted that Dickerson "sure has the right bloodlines" for the assignment. Dickerson's mother, Nancy, was the first female correspondent in the CBS News Washington bureau.
Schieffer - the 78-year-old chief Washington correspondent of CBS News - announced Wednesday that he would be leaving the job early this summer. Schieffer has been with CBS News since 1969.
John Dickerson says he's "honored and excited" by the new job.
"John is first and foremost a reporter--and that's what he'll be as anchor of Face the Nation," CBS News President David Rhodes said. "His work in the studio will always be informed by what he's learned in Iowa, in New Hampshire, on Capitol Hill--anywhere there's news. He has earned the respect of newsmakers across the political spectrum. With all our correspondents John will present comprehensive coverage on all our platforms."
The Associated Press contributed to this report.