© 2023 Blaze Media LLC. All rights reserved.
He Lost His Wallet 14 Years Ago. Then a Mystery Person Mailed It Back — With a Little Something Extra.
"First I thought that someone was joking with me so I went to check whether the money was real."
How long would you keep hoping to find a missing wallet? A week? A month?
And even if you found it, would you expect your money to still be inside?
One man got an extraordinary surprise when his wallet came back to him after 14 years missing — and stuffed with more cash than before.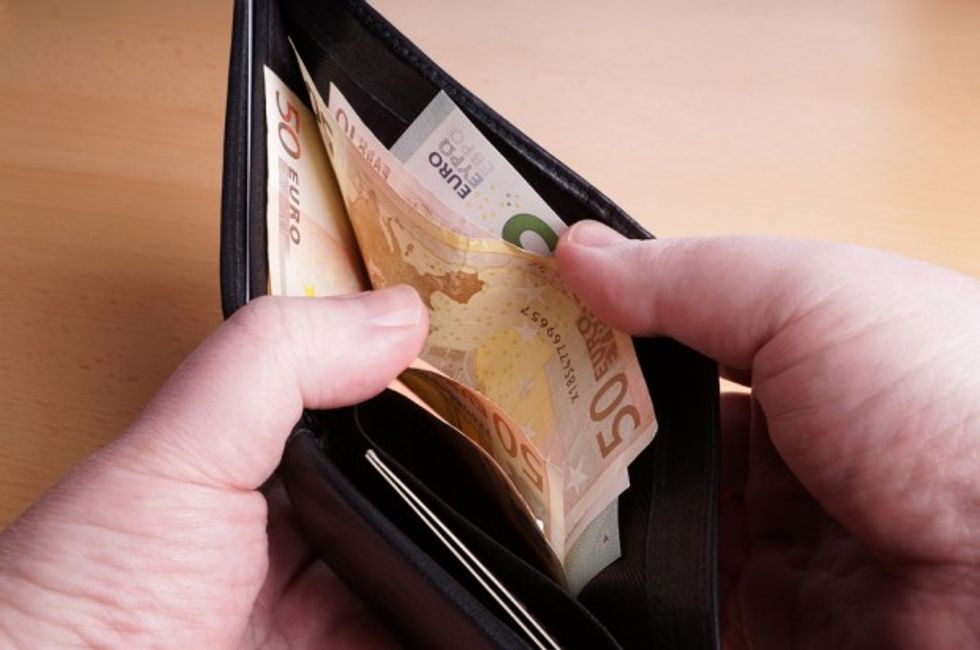 Image via Shutterstock
"First I thought that someone was joking with me so I went to check whether the money was real," Croatian man Ivica Jerkovic told the Croatian outlet 24 sata on Friday.
It was.
"It was the best greeting for Easter!" Jerkovic said.
His wallet came to the post office in a plain package, and the sender did not reveal their identity, but Jerkovic has a theory.
He believes that when he lost his wallet 14 years ago — stuffed with 2,000 German marks, or roughly $1,200, for home repairs — someone who desperately needed the money found it.
"I believe that this money saved him and for years he was calculating how much he should return to me," Jerkovic said. "Otherwise, I don't know why he would keep the wallet for all those years!"
When Jerkovic received his long-lost wallet last week, it contained 1,500 Swiss francs, or about $1,530.
Jerkovic praised the mystery person who returned his wallet for their care in keeping track of the interest.
"I call on him to contact me," Jerkovic said. "He is the best personal banker in Croatia."
(H/T: AFP)
—
Follow Zach Noble (@thezachnoble) on Twitter
Want to leave a tip?
We answer to you. Help keep our content free of advertisers and big tech censorship by leaving a tip today.
more stories
Sign up for the Blaze newsletter
By signing up, you agree to our
Privacy Policy
and
Terms of Use
, and agree to receive content that may sometimes include advertisements. You may opt out at any time.