A California man took out his cellphone and started filming when he heard a child crying in a Kohl's parking lot. What he caught on camera is being called "despicable."
The child was already crying when the video, posted to YouTube earlier this month by the user Edward Moneyhanz, starts. The man recorded a woman packing up the child, wiping his nose and then hitting him in the face with a tablet, something she handed to him afterward, presumably to pacify him for the ride home.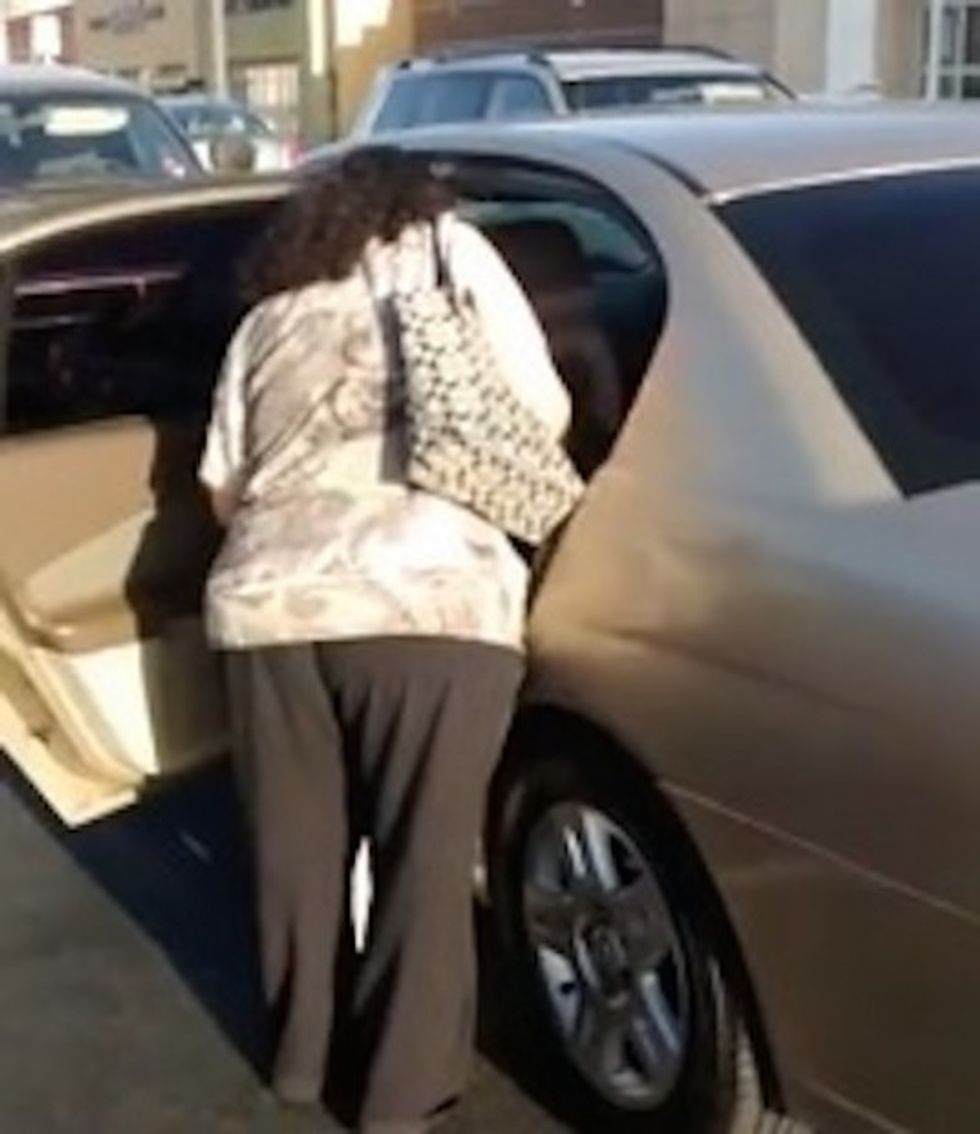 The woman whacks the toddler in the face with the tablet before handing it to him in the back seat. (Image source: YouTube)
"Hey," the man said, obviously surprising the woman in the video. "Why you hitting that kid like that? Hey, why you hitting that little baby?"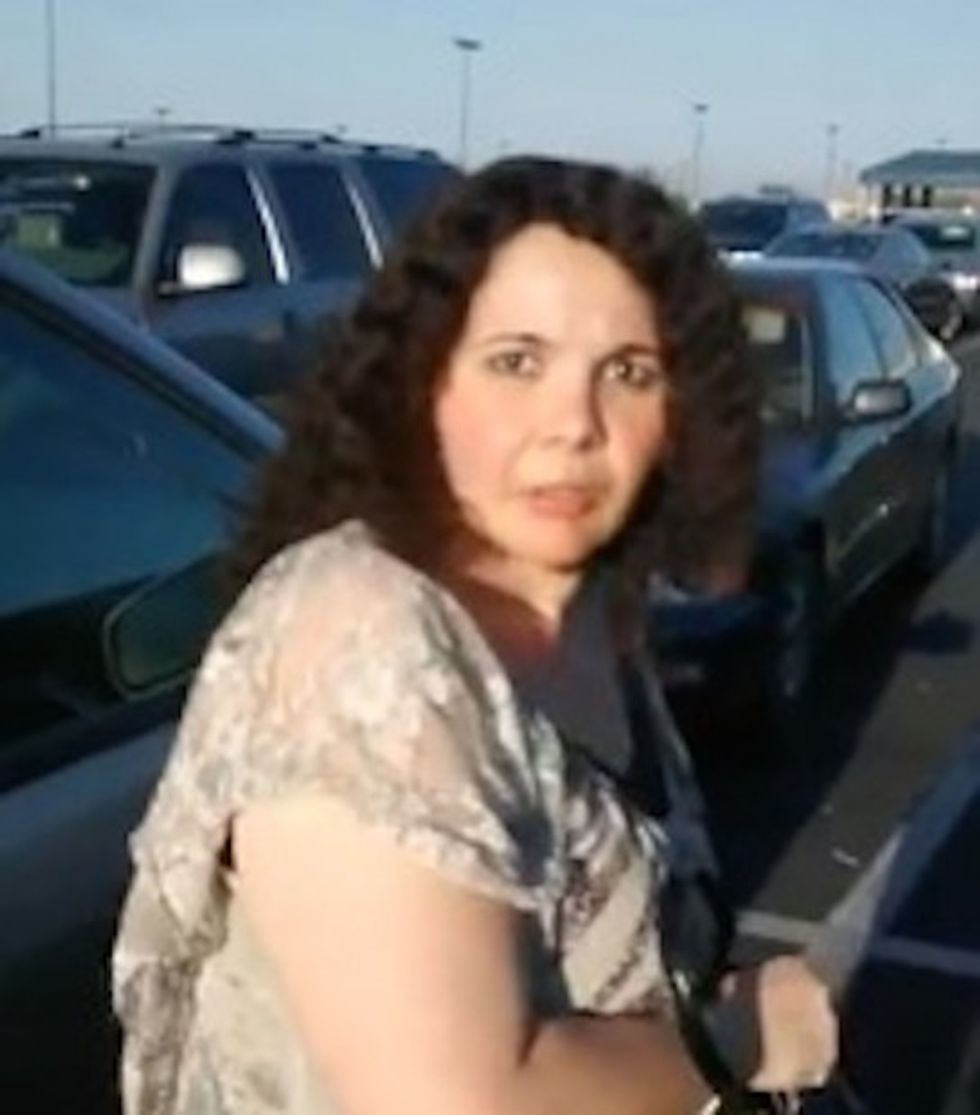 She then appeared stunned to learn someone was filming her. (Image source: YouTube)
"How do you feel hitting a kid that can't protect theirself?" another woman said in the video.
Watch the footage (Content warning: strong language):
The man who recorded the footage wrote that he started filming in the first place because he saw the woman in the video pulling the child's hair while inside the Victorville, California, Kohl's earlier this month. He later wrote in the comments that he didn't know what else to do.
The incident happened on April 2 and was reported to the Victorville Police Department, which launched an investigation into possible child abuse.
The woman was identified as 39-year-old Yvonne Camargo, and the child was examined by a deputy for injuries. Child and Family Services was notified as well as the District Attorney's Office.
(H/T: Daily Mail)