Houston police fatally shot a car chase suspect on live TV Wednesday morning.
The Harris County Sheriff's Office confirmed that the suspect died after the chase with the Houston Police Department, which was being covered live on local television.
News helicopters showed a white sheet was placed over the suspect's body after the shooting.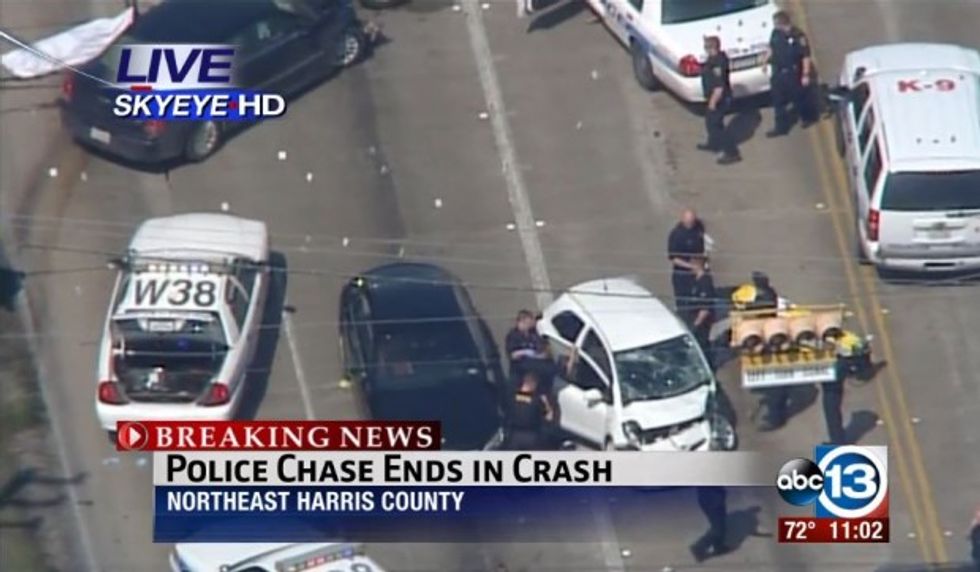 Image source: Screenshot via ABC 13
According to Houston's ABC 13, the incident began as a traffic stop, which turned into a chase that lasted about 30 minutes. The chase ended after the suspect's car rammed two other cars head-on. The driver exited his vehicle, then appeared to reach back into his car, when officers opened fire.
The Harris County Sheriff's Office will take the lead on the shooting investigation because it ended in east Harris County.
CONTENT WARNING: GRAPHIC