It wasn't long on his ministry journey before the Rev. Percy McCray realized that there's something major missing from most faith leaders' training — a revelation that led him to create a program that helps his fellow faith leaders meet the needs of cancer-striken parishioners.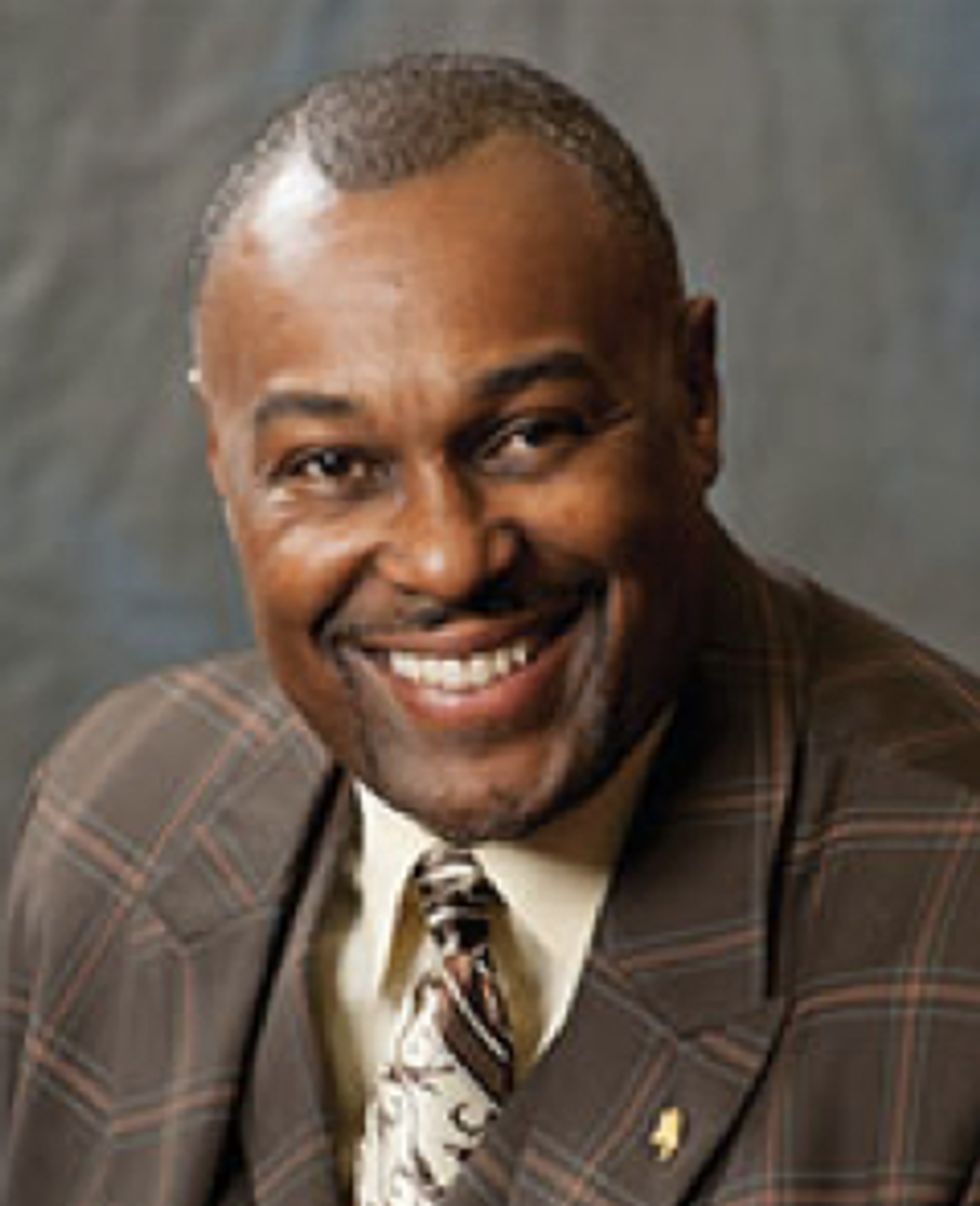 The Rev. Percy McCray (Cancer Treatment Centers of America)
McCray, director of faith based programs at the Cancer Treatment Centers of America, a nonsectarian, for-profit health care organization, recently told TheBlaze that many pastors simply haven't been prepared to deal with the struggles that individuals and families face as they navigate the disease.
So, he's coming alongside churches through his role at the Cancer Treatment Centers of America to help train and equip church staff across America to do just that.
"I'm simply called and wired to do this," he said of his work with "Our Journey of Hope," a pastoral training program that he founded in recent years after first joining the organization as a chaplain 20 years ago.
"Our Journey of Hope" is described as a "biblically-based cancer care ministry training program that provides a small group curriculum with which pastors are empowered to build a cancer care ministry within their own congregations."
Despite not being a faith-based organization, Cancer Treatment Centers of America has tasked McCray with helping tend to the spiritual needs of patients.
With the creation of "Our Journey of Hope," those efforts now extend beyond hospitals' and clinics' walls, with McCray training individual pastors and churches in how they, too, can help patients and their families.
McCray told TheBlaze that he's using the program to try and help pastors join hands with medical professionals to help meet spiritual needs.
"We are bridging that gap and maintaining a very healthy, respectful line of balance and understanding that we are not asking the pastor to take the place of the doctor and we are not asking the doctor to take the place of the pastor," he said. "We are asking them to amalgamate and integrate their sciences, their philosophies, and their schools of thought on the best interest of the patient."
McCray has trained and worked with more than 500 ministers, 300 churches and 100 ministries since 2013, and the numbers just keep growing, as these individuals and houses of worship look for ways to better help congregants deal with the challenges cancer often brings.
"[We] provide support, to create one-on-one engagement, to be able to support the caregiver, because in many cases the caregiver gets left out of the mix, and that creates its own set of issues at the end of the day," he said. "Whether it's a spouse, whether it's children, so that we can create that type of support and fellowship within their local community and their local church right with the people they know and love."
It all started 12 years ago after McCray encountered a patient who was in bad shape, but who ended up having a great recovery — a healing process that she attributed to the spiritual support that she had received at her bedside. And that's what got the reverend thinking about how he could help others in a similar way.
McCray said that running regular trainings through "Our Journey of Hope" has profoundly changed his own life as well.
"The work that I've done changed my life. It's changed my perspective on the world from an ethnic perspective, from a socio-economic perspective," McCray said. "And it just opened up a whole other aspect of life to me that I never thought in a million years growing up on the south side of Chicago that I would even be involved in any level, and I feed off of it. I'm driven by it."
See testimonials about how the program is helping pastors create cancer-care ministries across America:
He's hoping that preachers will be inspired through "Our Journey of Hope" and that "every local church" will invest in some portion of the healthcare conversation in America, which he said is much-needed.
"My personal hurt and disappointment is that the local church tends to over and hyper spiritualize things that can be practically discussed but in many cases fail to see the connectivity to their spiritual well being," he said. "And health and wellness is one of them. At the end of the day, we can't put our head in the sand about that any longer."
He continued, "We need to embrace that like any other broken element of humanity that we now have part of our ministry and part of our local churches divorce addiction, financial problems, healthcare has to be a priority."
McCray added that one-third of Jesus' ministry was to the sick and that the synoptic gospels are overwhelmingly filled with stories of Jesus healing mental, emotional and physical illnesses — a dynamic that he said should influence modern-day Bible believers.
Find out more about "Our Journey of Hope."
--
Front page image via Shutterstock.com.