Country music star Tim McGraw is set to headline a July concert for a group called the "Sandy Hook Promise" – and it's leaving some of his fans upset.
That's because the organization has been accused by some conservative-leaning news websites of pushing a gun-control agenda.
The group's website says the non-profit was established by family members of the victims and "supports sensible non-policy and policy solutions that protect children and prevent gun violence." The group specifically says it focuses on mental wellness programs and advocates for firearm safety and security and aims to be an "above-the-politics organization."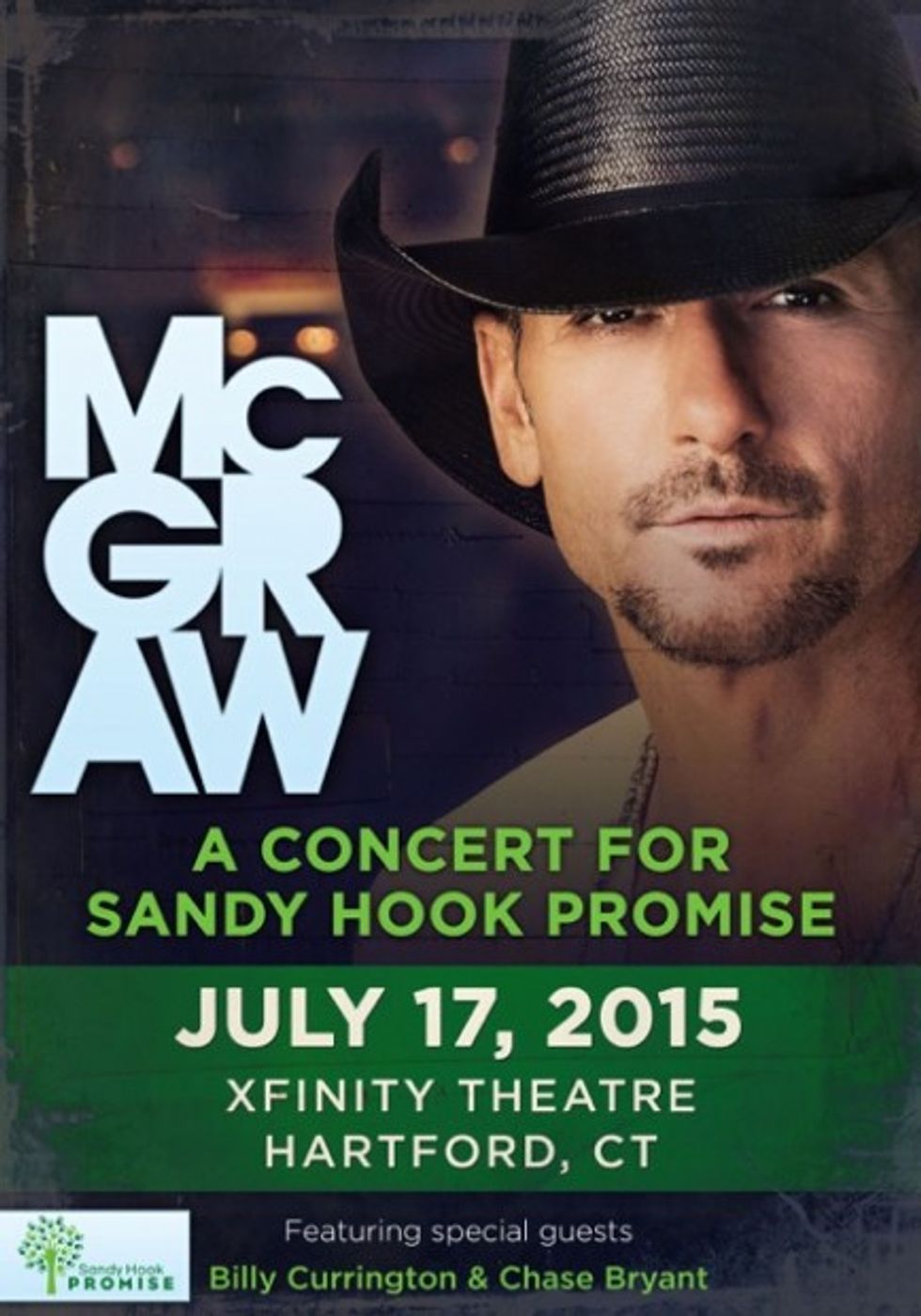 Image source: Sandy Hook Promise
Fans expressed their displeasure on McGraw's Facebook wall.
"Never will buy another CD," wrote one person. "Never will see another concert."
"What the hell is wrong with you Tim?!" wrote another.
"There is no such thing as 'gun violence.' Until people stop blaming objects and taking accountability for their own actions nothing will change," chimed in one more.
Others, however, applauded McGraw's efforts.
The country star said in a statement he is excited to help the group.
"Out of this tragedy a group was formed that made a promise to honor the lives lost and turn it into a moment of transformation," McGraw said. "Sandy Hook Promise teaches that we can do something to protect our children from gun violence. I want to be a part of that promise—as a father and as a friend."
The Sandy Hook Elementary School shooting left 20 children and six adult staff members dead in December 2012.
The benefit concert is set to take place on July 17 and promises to be a day of "music, remembrance and love."
—
Follow Oliver Darcy (@oliverdarcy) on Twitter