UPDATE: ESPN has suspended Britt McHenry over her profane rant against a tow lot employee.
---
ESPN reporter Britt McHenry reportedly experienced a "meltdown" and was caught on video relentlessly berating a female employee of a towing company. Her employer is apparently already investigating the incident.
"I'm in the news sweetheart, I will f***ing sue this place," McHenry is heard telling the employee in a video that emerged on Thursday.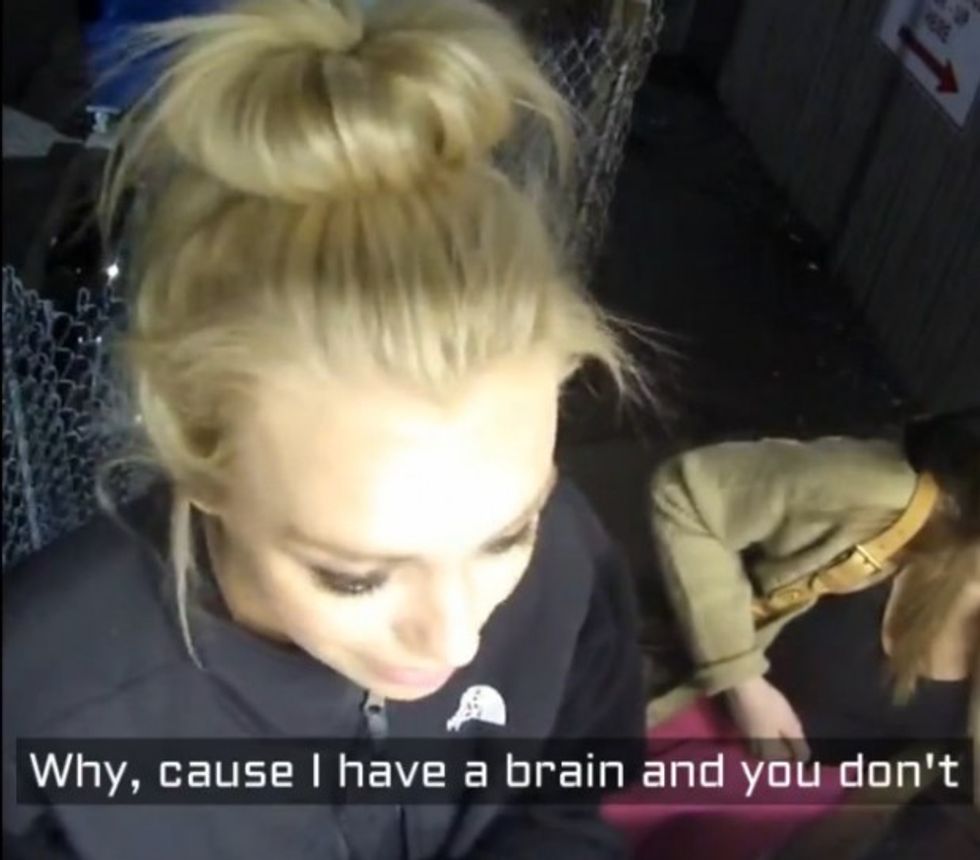 Screengrab via Live Leak
It should be noted that there are unexplained edits in the video. It wasn't immediately clear what happened during the moments where the jumps occur.
"Do you feel good about your job? So I could be a college dropout and do the same thing?" the ESPN reporter asked. "Maybe if I was missing some teeth they would hire me, huh?"
McHenry then continued to insult the employee's teeth, sarcastically noting that they look "stunning." She added, "Because I'm on television and you're in a f***ing trailer, honey."
"Lose some weight, baby girl," she said before finally leaving.
Watch the video footage below (Warning: Strong language):
An ESPN spokesman reportedly told The Big Lead that they are "aware of a recent exchange between Britt McHenry and a towing company employee" and are "reviewing the matter."
It was also reported that McHenry tweeted on April 6 that her car had been towed after eating dinner at a restaurant in Arlington, Virginia, providing some possible context. She called Advanced Towing, the towing company, "corrupt" in the now-deleted tweet.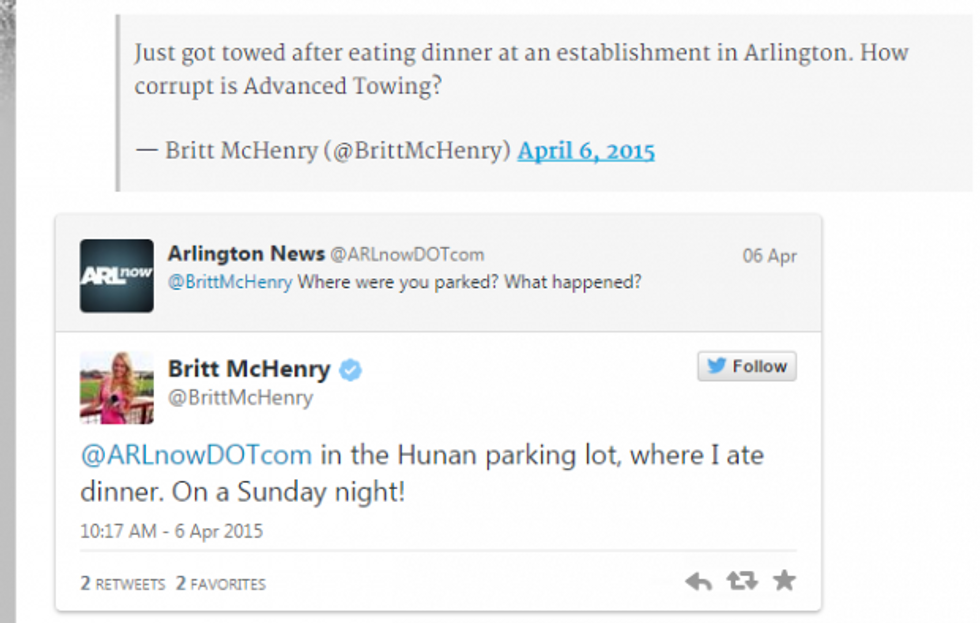 Screengrab via The Big Lead
McHenry also issued an apology on Twitter after the video of her went viral:
In an intense and stressful moment, I allowed my emotions to get the best of me and said some insulting and regrettable things. As frustrated as I was, I should always choose to be respectful and take the high road. I am so sorry for my actions and will learn from this mistake.
Messages left by TheBlaze for management at Advanced Towing were not returned at time of publication.
---