Until yesterday, the idea of landing a "Backside 1800 Quadruple Cork" -- five full spins while also executing four flips at the same time -- on a snowboard was just a dream. (The word "backside" is used in the jump's description because the snowboarder is turned around, facing up the hill at take off.)
British snowboarder Billy Morgan made that dream a reality when he landed the difficult combination on his very first run of the day on a mountain in Livigno, Italy, recently.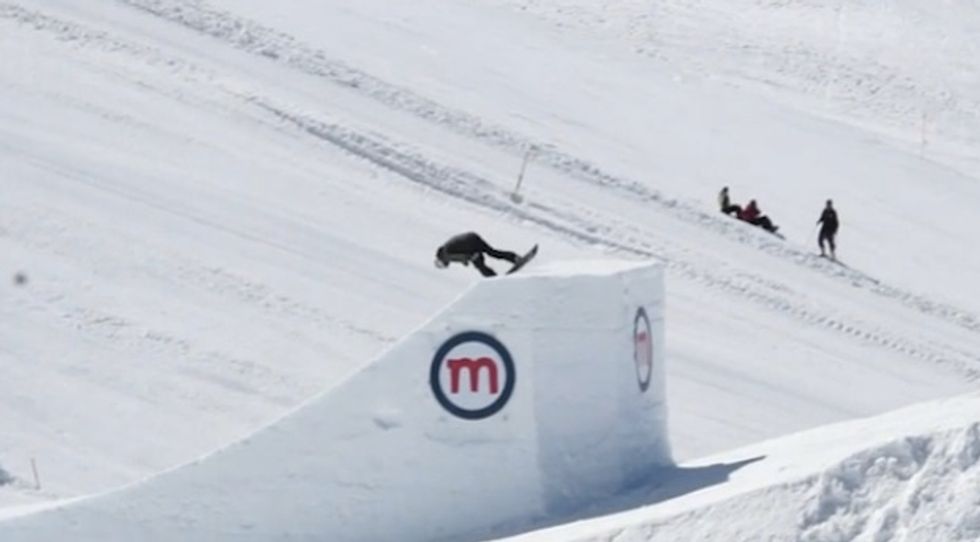 Image source: Red Bull
Morgan, one of the sport's elite members and an Olympian, had been trying to accomplish the epic jump before he takes a six month break from competition to undergo knee surgery and faces the intense recovery and therapy to prepare him for the 2018 Olympics in South Korea.
So, how epic of a jump is the "Backside 1800 Quadruple Cork?" Morgan's jump added a full flip and an addition rotation to the  record-setting "Triple Cork 1620s" landed just a month ago by Japan's Yuki Kadano.
Red Bull posted an amazing shot showing just how much is going on during the 2.8 seconds of air time involved in Morgan's "Quad Cork."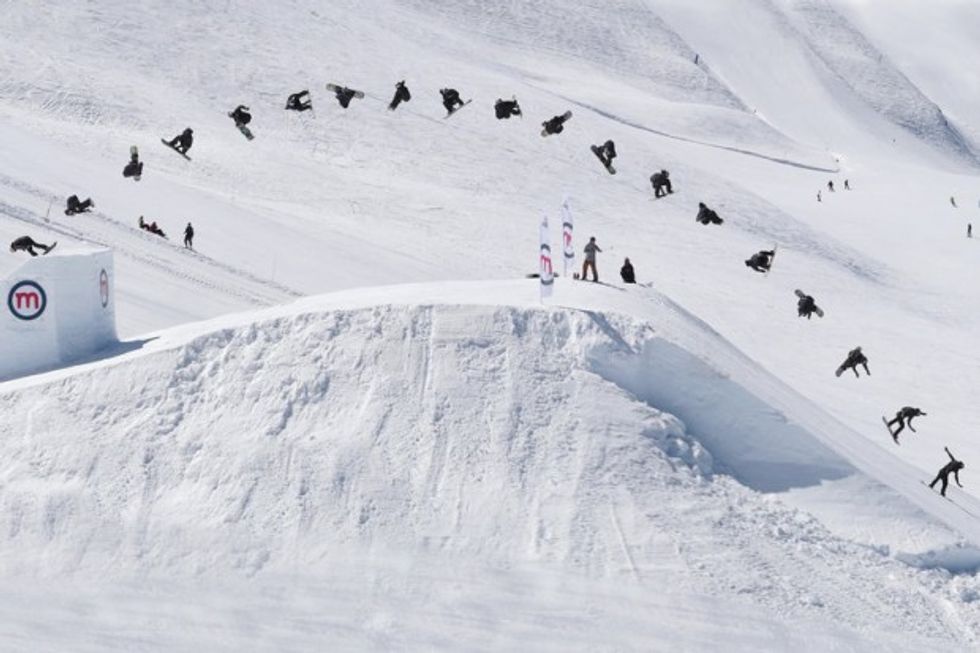 Image source: Red Bull UK 
The record-setting jump didn't just happen. It took days of preparation, including an estimated 40 hours of work to build the proper snow ramp needed to launch Morgan high enough into the air to be able to knock out the "Quad Cork."
Watch the jump:
After completing the historic trick, Morgan told the Guardian he was "super happy." Adding, "I can't really remember much about the landing. I may have cried inside my goggles a little bit."
__
Follow Mike Opelka (@Stuntbrain) on Twitter.