A law enforcement officer with the U.S. Marshals was caught on video snatching an apparent recording device from an onlooker's hands, throwing it on the ground and violently kicking it away as officers responded to a report of a "biker gang meeting" on Sunday in South Gate, California.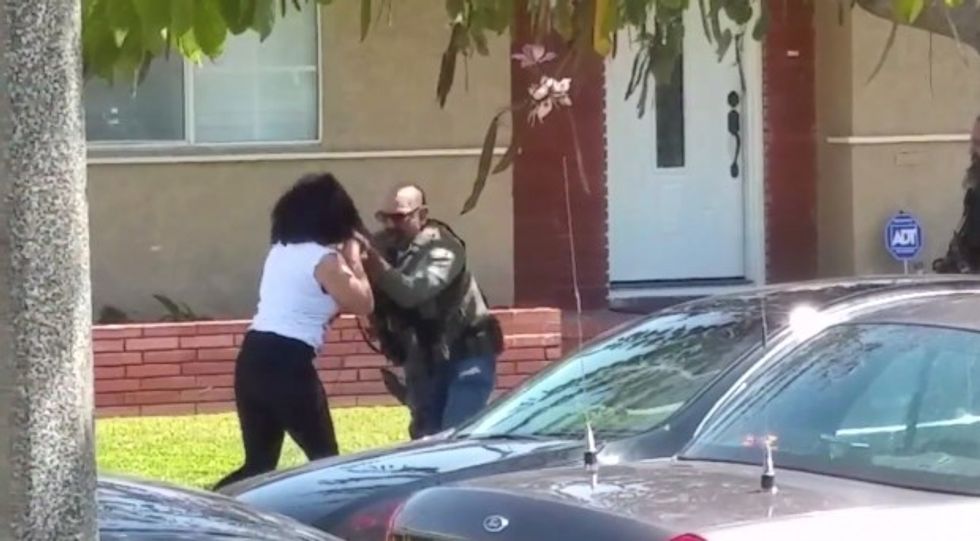 Screengrab via YouTube
Federal officials confirmed to NBC Los Angeles that they are investigating the 53-second video of the incident.
Law enforcement officers reportedly arrested six people at the site of the reported biker gang meeting.
However, it wasn't immediately clear if the woman, described as a "cop watcher" in the YouTube video's title, was connected to any of the individuals arrested or if there were more words exchanged before things got out of hand.
Watch the video below (Warning: Some strong language)
A spokesman with the U.S. Marshals also confirmed on Tuesday that the video is "being reviewed."
Messages left with the woman's supposed attorney were not immediately returned.
---