Former Florida Gov. Jeb Bush (R) revealed Tuesday during a radio interview what he considers to be the "best part" of President Barack Obama's administration.
Appearing on Michael Medved's radio program, Bush responded to a question from the host, saying he thinks the administration's support for the National Security Agency ranks highest on his list.
"I would say the best part of the Obama administration would be his continuance of the protections of the homeland using the big metadata programs," he said.
— Click here to listen to Bush's remarks —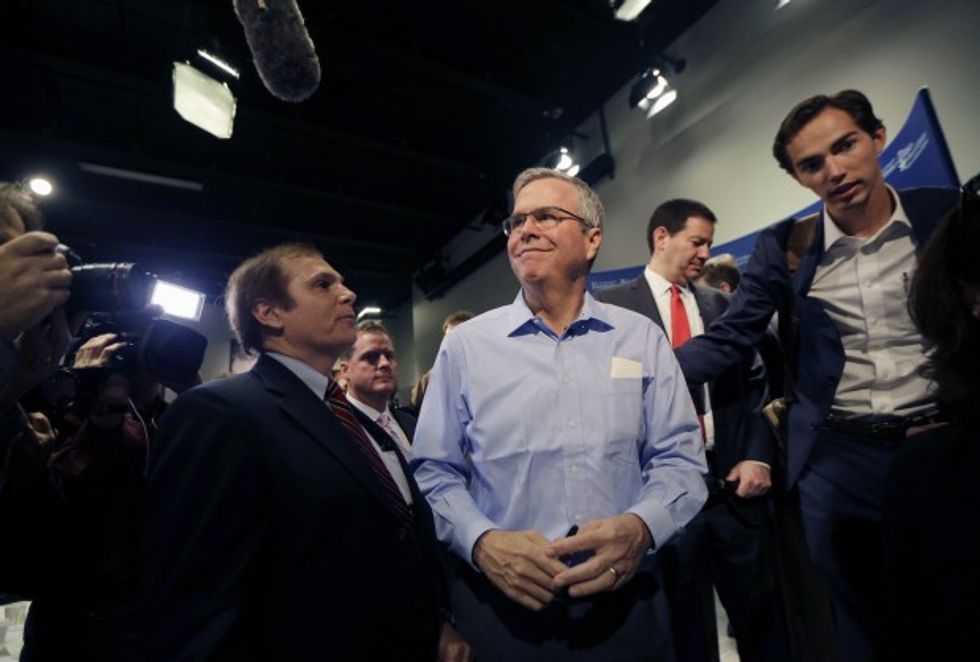 Former Florida Gov. Jeb Bush makes his way out after a "Politics and Eggs" event, a breakfast fixture for 2016 presidential prospects, Friday, April 17, 2015, at Saint Anselm College in Manchester, N.H. (AP Photo/Elise Amendola)
"The NSA being enhanced," Bush continued. "Advancing this, even though he never defends it, even though he never openly admits it, there has been a continuation of a very important service which is the first obligation of our national government — to keep us safe."
If Bush decides to run for president, he is likely to be challenged by opponents over his position.
Sen. Rand Paul (R-Ky.) has been a fierce critic of the NSA. Sen. Ted Cruz (R-Texas) has also proposed legislation to scale the agency's programs back.
(H/T: Mediaite)
—
Follow Oliver Darcy (@oliverdarcy) on Twitter