BERLIN (AP) -- School authorities in Berlin have come under criticism for making students calculate a plane's course through mountainous terrain weeks after one of the country's worst air disasters.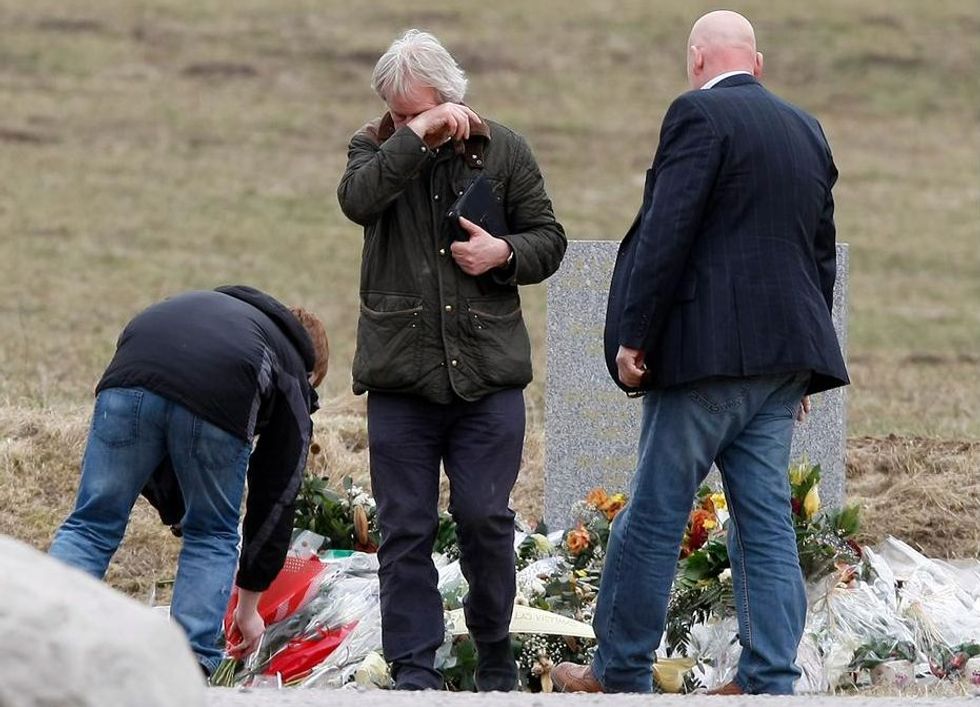 Family members of a victim lay tributes to the victims in front of a stele, a stone slab erected as a monument, set up in the area where a Germanwings aircraft crashed in the French Alps, in Le Vernet, France, Saturday, March 28, 2015. The crash of Germanwings Flight 9525 into an Alpine mountain Tuesday killed all 150 people aboard, and has raised questions about the mental state of the co-pilot. Authorities believe the 27-year-old German deliberately sought to destroy the Airbus A320 as it flew from Barcelona to Duesseldorf. (AP Photo/Claude Paris)
Germanwings Flight 9525 smashed into a mountainside in southeastern France on March 24, killing all 150 people aboard - including 16 school students. Prosecutors say the 27-year-old co-pilot deliberately caused the crash.
Berlin daily Tagesspiegel reported Wednesday that students taking their final math exam last week had to plot a fictitious plane's flight path, avoiding a peak, and discuss whether a change in course was necessary to avoid a helicopter.
The paper quoted math teacher Hans Juergen Kleist calling the question "embarrassing."
Berlin's education department said in a statement that its top official, Sandra Scheeres, agreed there had been a "lack of sensitivity."