It's become a patriotic tradition in Panama City Beach, Florida.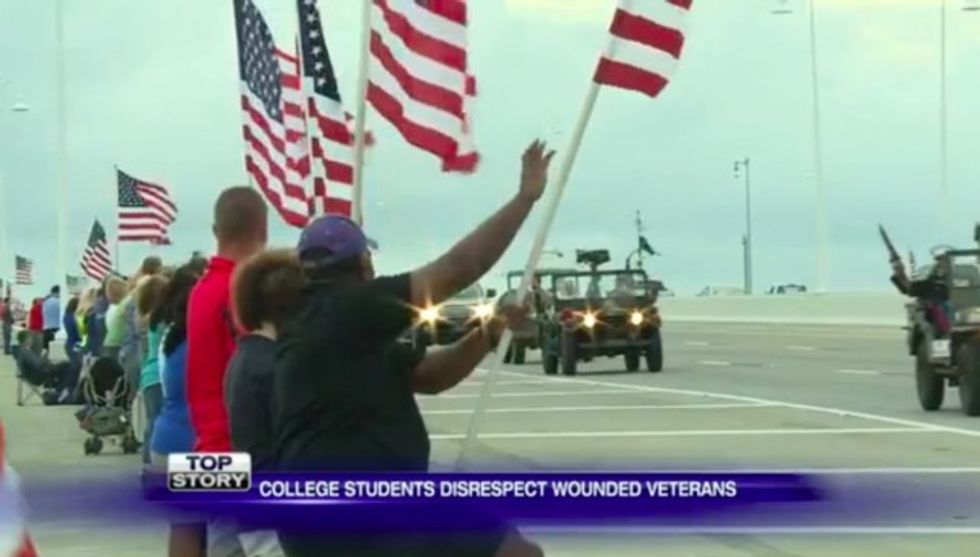 Image source: WJHG-TV
Twice annually for the last six years, the city has welcomed wounded veterans to the Warrior Beach Retreat, offering a special group of American heroes good times, camaraderie and relaxation.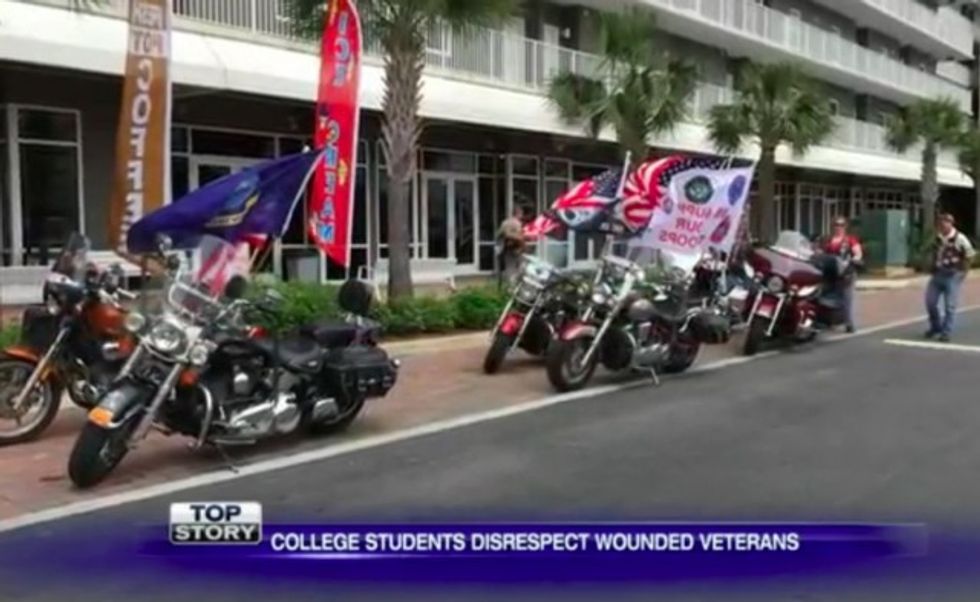 Image source: WJHG-TV
But some college students sharing their hotel apparently didn't get the memo.
"They actually spit on me and my service dog as well, and that's just so disrespectful and it hurts," wounded vet Nicholas Connole told WJHG-TV. "I come and I feel honored and I feel safe and like I belong, but now I feel like I'm defending myself."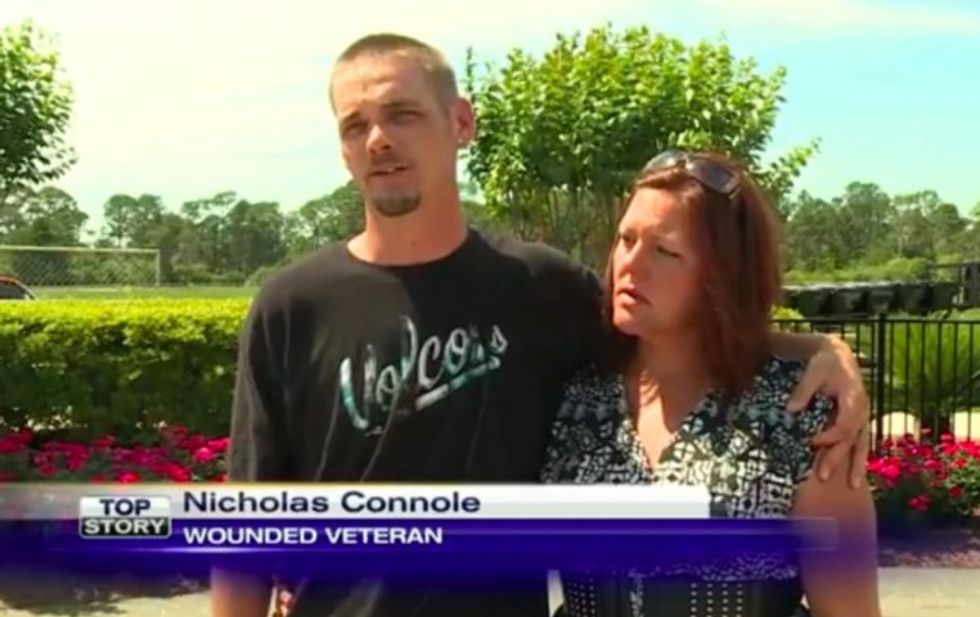 Image source: WJHG-TV
The incidents — which also included beer thrown on wounded veterans from balconies and urinating on the American flag — occurred at the Laketown Wharf Resort where veterans were staying along with students from Emory University as well as the University of Florida's Zeta Beta Tau fraternity.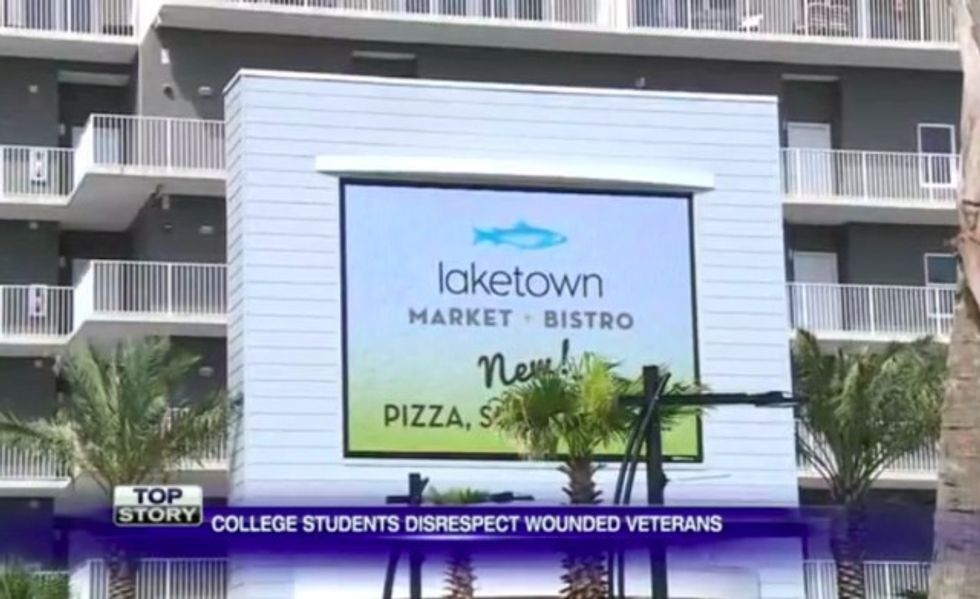 Image source: WJHG-TV
Linda Cope, founder of the Warrior Beach Retreat, said the students who took part in the bad behavior are "a total disgrace" and shouldn't be welcomed back.
"I have not stood up and said anything about spring break because we constantly want to get the support of the community," Cope added to WJHG. "But if this is at all indicative of what these college students do, we need to get rid of it."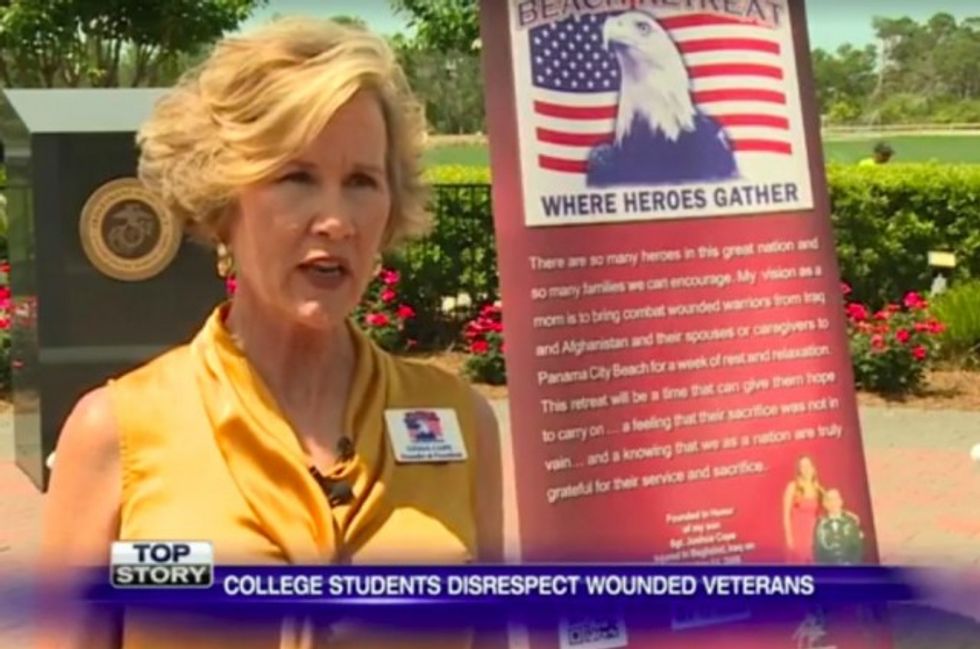 Linda Cope (Image source: WJHG-TV)
Connole added that "a group of very intoxicated college kids ... actually ripped the American flag out of the ground" and tried "to run around with it."
While Cope said she hasn't heard from Emory University, she told the station she received an apology letter from the UF fraternity president, as well as UF's president who indicated he's launched an investigation.
"I said, 'Do your investigating, but I want to know what you're going to do. What are you going to do?' I think they all should be put on probation," she told WJHG. "I'm hoping that this will make a dramatic change in their life to realize they do not need to take the sacrifice and the service of these men and women in vain."
—
Follow Dave Urbanski (@DaveVUrbanski) on Twitter