Fly bombing missions in Yemen and get — a Bentley? That was the message from a member of the Saudi royal family on Twitter.
Saudi Prince Alwaleed bin Talal tweeted that in appreciation for their bravery, 100 Saudi Arabian pilots who flew bombing missions in the recent military action in Yemen would receive something special from the Saudi Kingdom: a luxurious Bentley automobile.
"I congratulate your success of Operation Decisive Storm and the start of Operation Restore Hope. In appreciation of the 100 Saudi pilots which carried this out I will be gifting them 100 Bentley cars," the tweet said, according to a translation by journalist, Mohamed Othman.
But perhaps it's not to be: the message was retweeted 28,000 times before being deleted.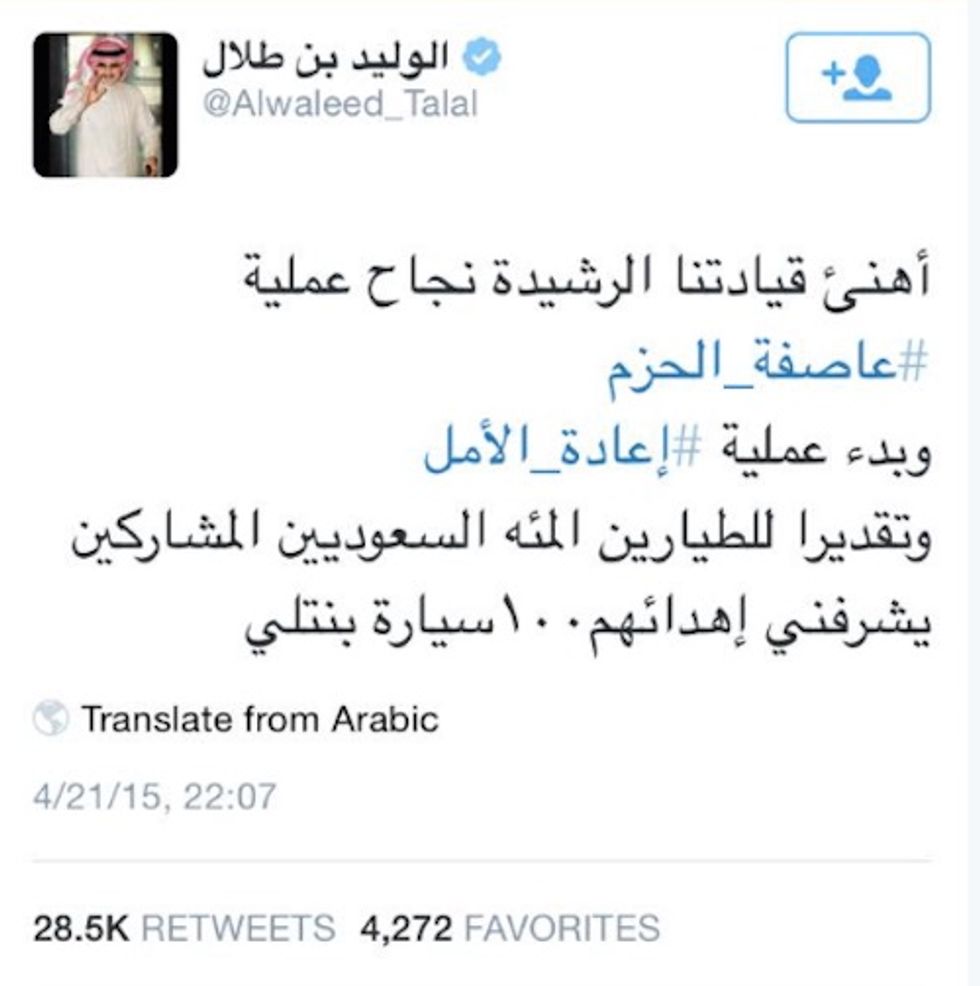 Image source: Twitter
If the promise is real and all 100 pilots were to be given the most "basic" Bentley, the 2015 $200,000 Flying Spur model, the total cost to the Saudi Kingdom's $22 billion wealth fund would be around $20 million.
Calls and emails to the Kingdom Holding Company for confirmation were not returned.
(H/T: Jalopnik)
Editor's note: This posted was edited to correct a math error.
—
Follow Mike Opelka (@Stuntbrain) on Twitter