Two weeks ago, a deadly tornado blew Ogle County, Illinois, Sheriff Brian Van Vickle's family home to bits.
Among the possessions lost: The three-fingered 1940s baseball glove that had belonged to Van Vickle's grandfather.
As the massive clean-up began, Van Vickle posted messages online, hoping someone might find some of the family heirlooms ripped away.
His efforts paid off when a group of students from the Chana School, a special program for troubled kids, including those who have had run-ins with the police, found the glove among tornado debris in a field six miles from where Van Vickle's house used to be.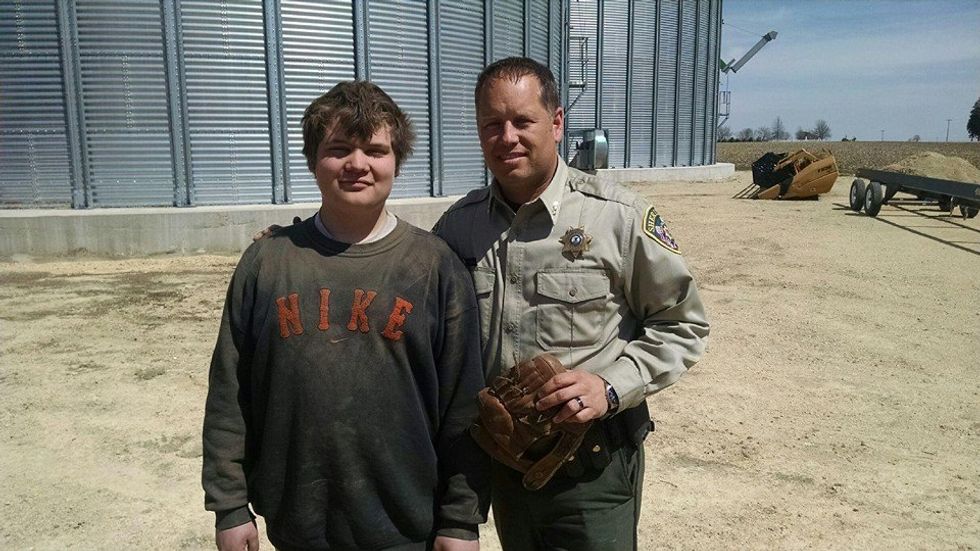 Van Vickle with one of the students who found his grandfather's glove. Image source: Facebook
An adult supervising the kids' clean-up project called the sheriff with the good news, and Van Vickle drove over to thank them and retrieve the glove.
The storm killed two people in a neighboring county and destroyed dozens of homes in its path. Van Vickle told TheBlaze that Ogle County was fortunate to not have any loss of life, just property.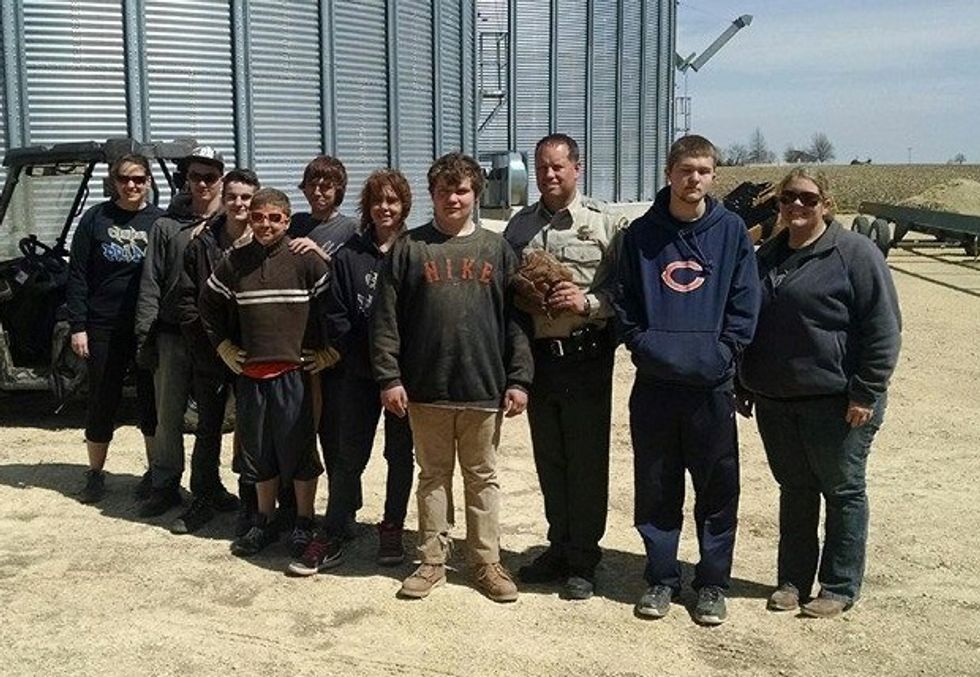 Image source: Facebook
In addition to the glove, Van Vickle told TheBlaze he's been able to retrieve some other items from much farther away.
"We've had stuff returned from Wisconsin, and my son's Boston Celtics jersey was found 60 miles away — it was still on the hangar and not even dirty."
Van Sickle's brother-in-law's wallet was found almost 30 miles away in Belvedere, Illinois. He said it was returned with everything inside.
(H/T: Chicago Tribune)
—
Follow Mike Opelka (@Stuntbrain) on Twitter