KATHMANDU, Nepal (AP) — A Nepal police official says at least 3,218 people have been confirmed killed in the immense weekend earthquake centered outside of the capital of the Himalayan nation.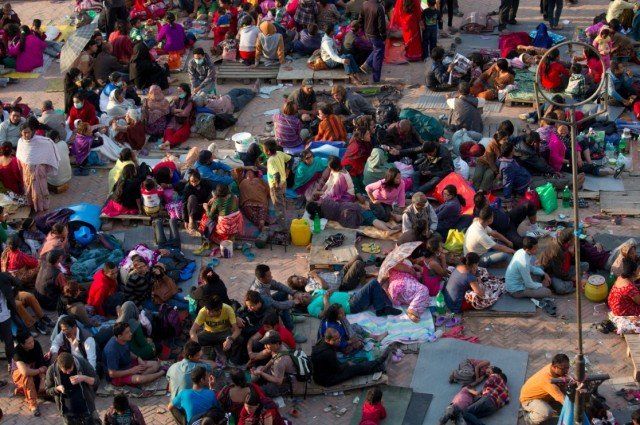 People gather on an open space for security reasons at Basantapur Durbar Square, damaged in Saturday's earthquake, in Kathmandu, Nepal, Sunday, April 26, 2015. (Image source: AP/Bernat Armangue)
Deputy Inspector General of Police Komal Singh Bam gave no further details Monday. So far 18 people have also been confirmed dead in an avalanche that swept through the Mount Everest base camp in the wake of the earthquake. Another 61 people were killed in neighboring India.