Dashcam videos showing car accidents are really nothing new. But if you took a break from your day to watch the "most terrible fatal car crash ever," it would be a waste of 10 minutes of your time.
All you'd see is one car's dashcam view of a minivan's casual drive through neighborhoods. If you look closely, you might see flashes of some other odd frames though.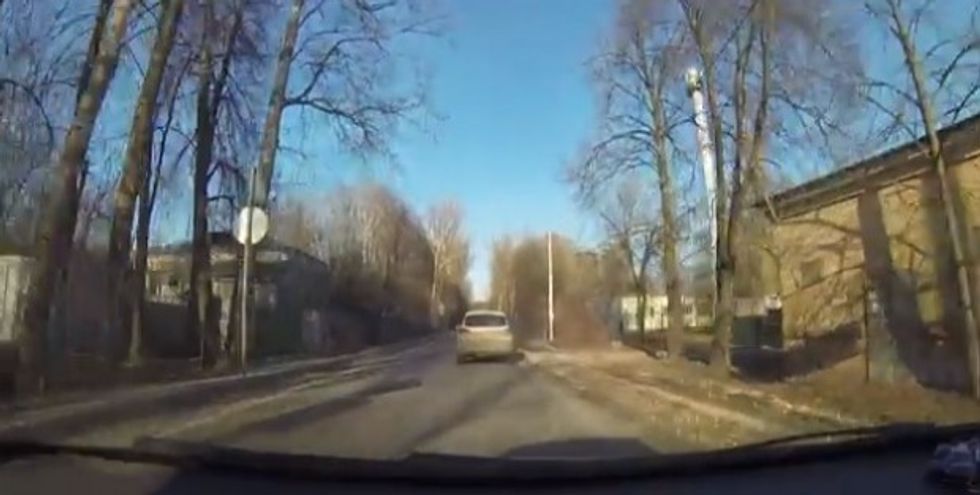 Image source: YouTube
But fast forward the video by hovering above the progress bar at the bottom and you'll see a different story. As you speed through, the thumbnails reveal what appears to be a collision that sends the camera in a violent spin followed by the message "Dont Rush."
The video is an ad by the insurance company Intouch.
Check it out:
One of the commenters on the video explained that the user inserted frames in the video that are the thing visible when you fast forward through the thumbnails.
(H/T: Ad Week)