Fox News reporter Leland Vittert was shoved out of the way when he confronted Baltimore Mayor Stephanie Rawlings-Blake as she was walking with Al Sharpton on Thursday.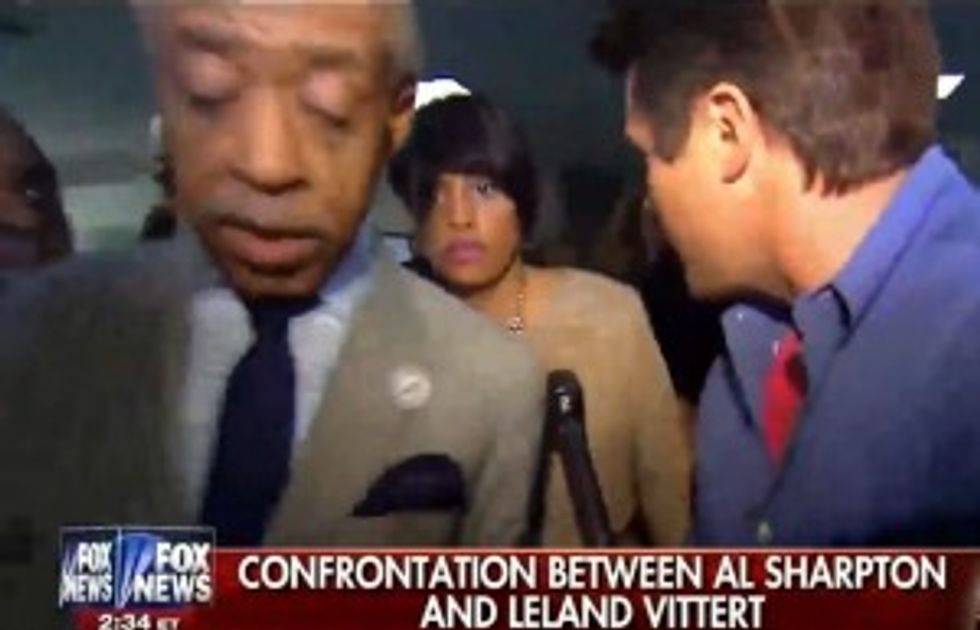 (Fox News)
Vittert reported on Wednesday that several law enforcement sources told him that they were ordered not to respond to Baltimore rioters with force, resulting in several officers getting injured. One of his sources quoted the mayor as saying, "Let them loot, it's only property."
The reporter received no answers to his questions about the report or riots.
"We can't we ask questions?" Vittert asked. "We can't ask questions of a public official?"
As Rawlings-Blake walked silently, Sharpton is seen on video telling Vittert that he will "have the opportunity" to ask questions at an upcoming press conference.
Vittert is later literally shoved out of the way and the tense confrontation ended shortly after.
Watch the video here:
(H/T: Mediaite)
---