© 2023 Blaze Media LLC. All rights reserved.
'Driving Drunk Woo…I'll Be Dead Thanks to You': The Chilling Texts a Woman Sent Her Boyfriend Minutes Before Crash That Killed Her Friend
"I'm done you ruined me … you'll be the death of me."
When Mila Dago was partying at Miami bars deep into the early morning hours of Aug. 14, 2013, the 22-year-old was in the middle of a bitter breakup with her boyfriend.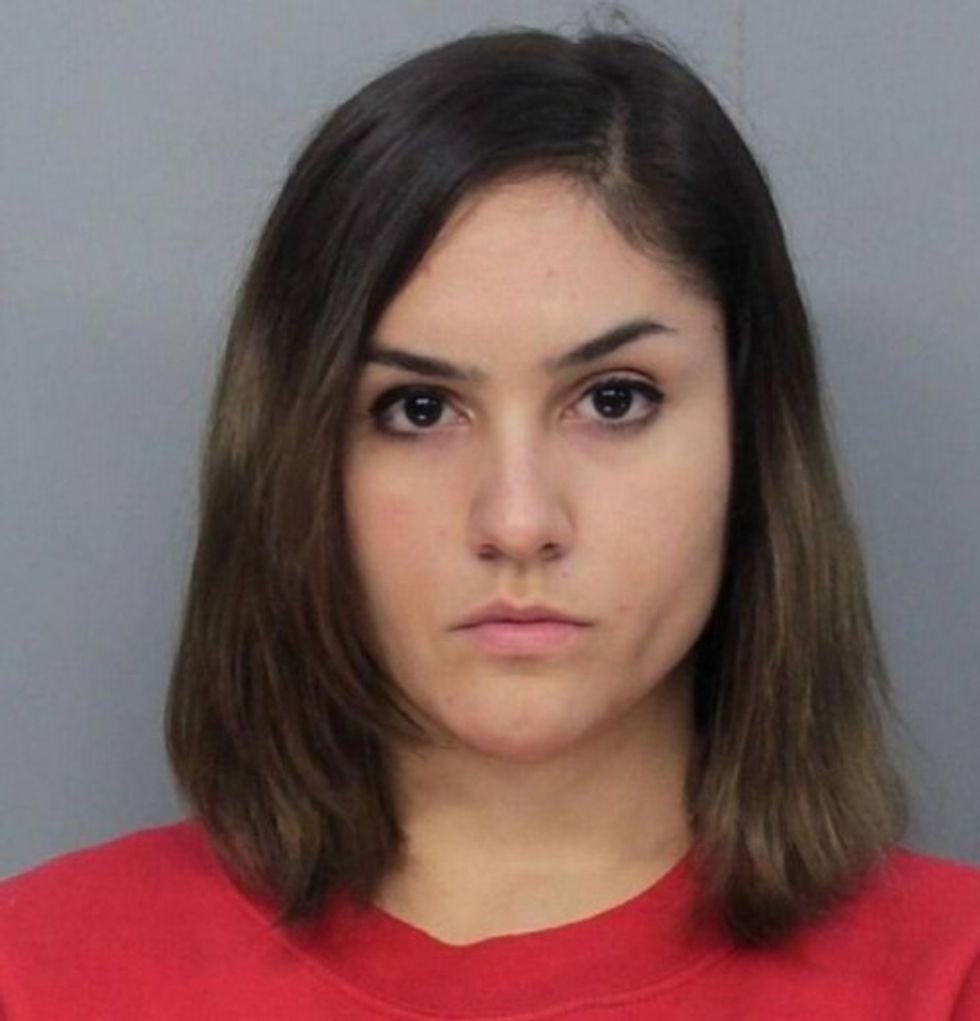 Mila Dago (Image source: Miami-Dade Corrections)
In fact, just-released police records indicate Dago sent him more than 60 text messages that night related to the split.
"Have a nice life idiot … I'm tired of having to put you with your short temper and unreasonable attitude," Dago wrote. She later added, "I'm done you ruined me … you'll be the death of me."
Her final three texts read, "Driving drunk woo …" "Ill be dead thanks to you …" "Lata."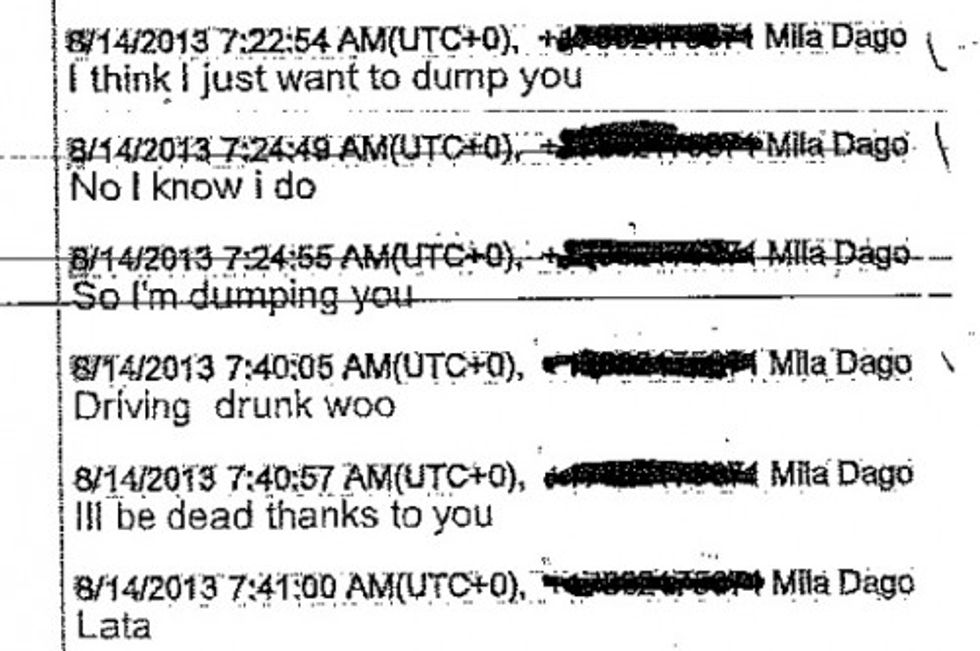 Image source: McClatchy Interactive
Just three minutes later, Miami-Dade prosecutors say, Dago ran a red light near downtown Miami and smashed a rented Smart Car into a moving truck.
Dago failed to predict her own demise; she survived the 4:44 a.m. crash.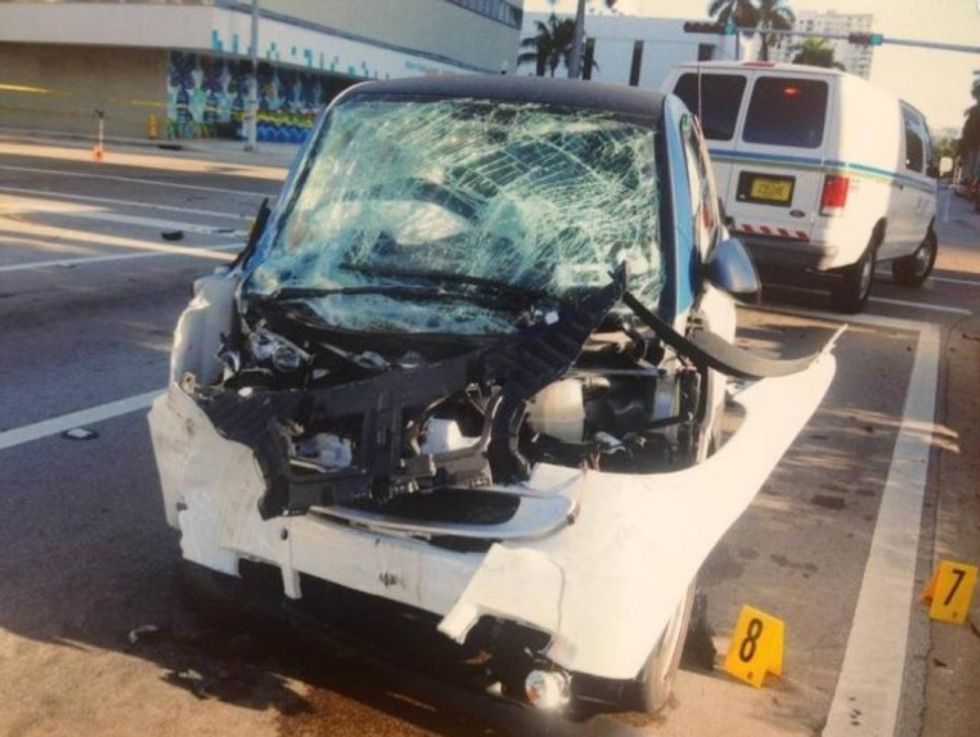 Image source: Miami-Dade State Attorney's Office
But 22-year-old Irina Reinoso, who sat next to Dago in the passenger seat of the tiny vehicle after accompanying her to the Blackbird Ordinary and Electric Pickle, was pronounced dead at the scene.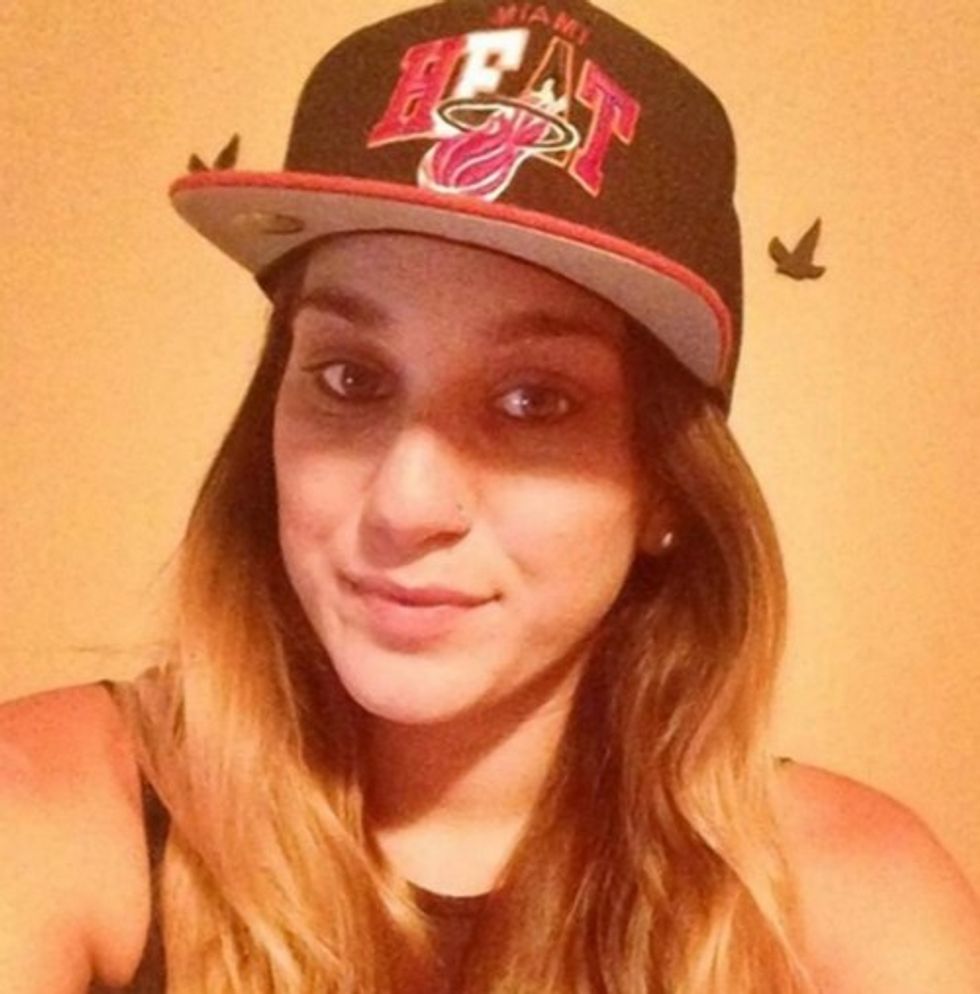 Irina Reinoso (Image source: New York Daily News/Facebook)
Police said Dago sent her last texts while she was driving, the Miami Herald reported.
Dago's text messages were entered into evidence last week in a manslaughter case against her, the Herald said. The defendant, now 24, pleaded not guilty to DUI manslaughter, vehicular homicide and two counts of DUI with damage to a person.
A Miami police officer smelled "an odor of alcohol" coming from Dago, the Herald reported; blood tests soon showed her blood-alcohol level (.178) was over twice the legal limit — almost two hours after the accident.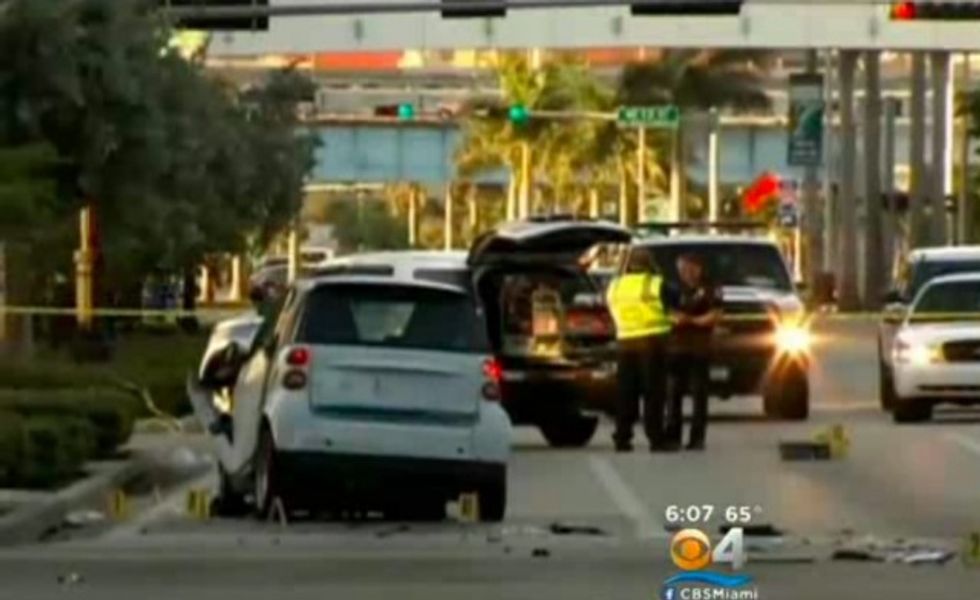 Image source: WFOR-TV
Dago, arrested in January 2014, has been free on bail; no trial date has been set, the Herald added. But a civil lawsuit from Reinoso's relatives is pending against Dago and Car2Go, the vehicle-sharing company Dago used. Car2Go allows renters to hop in Smart Cars parked right on the street.
The Reinoso family's lawyer, Ricardo Martinez-Cid, told the Herald that Car2Go should install an inexpensive breath test that would prevent inebriated people from operating their vehicles.
But Car2Go insisted that federal law lets them do business with limited liabilty as with other rental car companies, adding that the victim wasn't wearing a seat belt.
(H/T: New York Daily News)
—
Follow Dave Urbanski (@DaveVUrbanski) on Twitter
Want to leave a tip?
We answer to you. Help keep our content free of advertisers and big tech censorship by leaving a tip today.
Sr. Editor, News
Dave Urbanski is a senior editor for Blaze News.
DaveVUrbanski
more stories
Sign up for the Blaze newsletter
By signing up, you agree to our
Privacy Policy
and
Terms of Use
, and agree to receive content that may sometimes include advertisements. You may opt out at any time.