SAN FRANCISCO (TheBlaze/AP) — Family members say tech executive David Goldberg, head of the online SurveyMonkey site and husband of Facebook executive Sheryl Sandberg, has died. He was 47.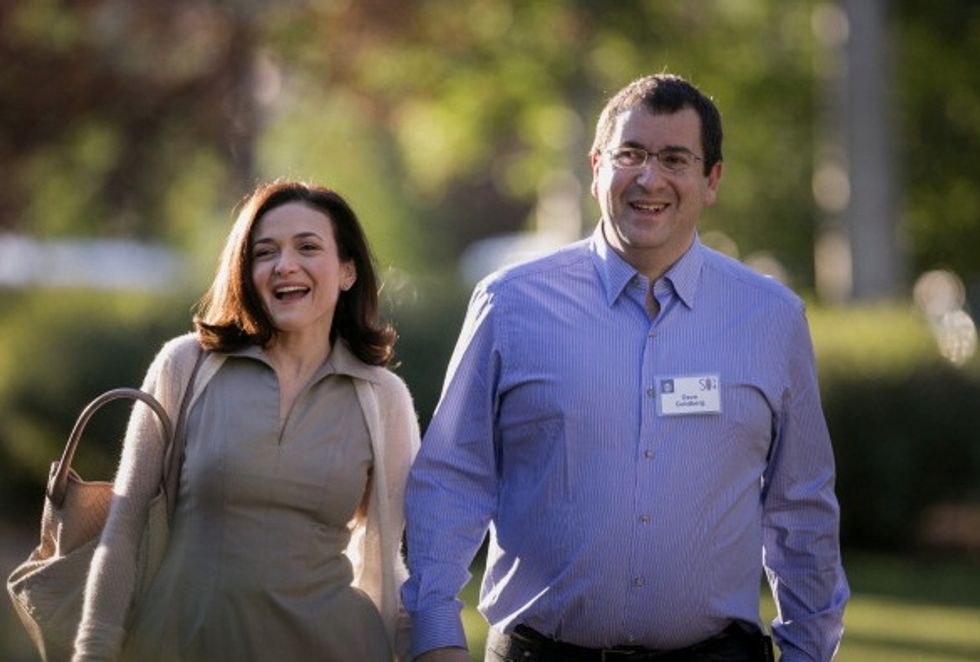 Sheryl Sandberg, chief operating officer of Facebook Inc., left, and her husband David 'Dave' Goldberg, chief executive officer of SurveyMonkey, in July 2014. (Image source: Scott Eells/Bloomberg via Getty Images)
Goldberg died suddenly Friday night, brother Robert Goldberg wrote on his Facebook page.
"Dave Goldberg was an amazing person and I am glad I got to know him," Facebook founder Mark Zuckerberg wrote on his own page. "My thoughts and prayers are with Sheryl and her family."
Sandberg is the author of "Lean In: Women, Work and the Will to Lead."
The San Francisco Chronicle reports that Goldberg was a former Yahoo executive and was credited by Sandberg for helping her juggle her roles as an executive and mother.
—
Follow Dave Urbanski (@DaveVUrbanski) on Twitter