He might just be the biggest Bruce Lee fan on the planet.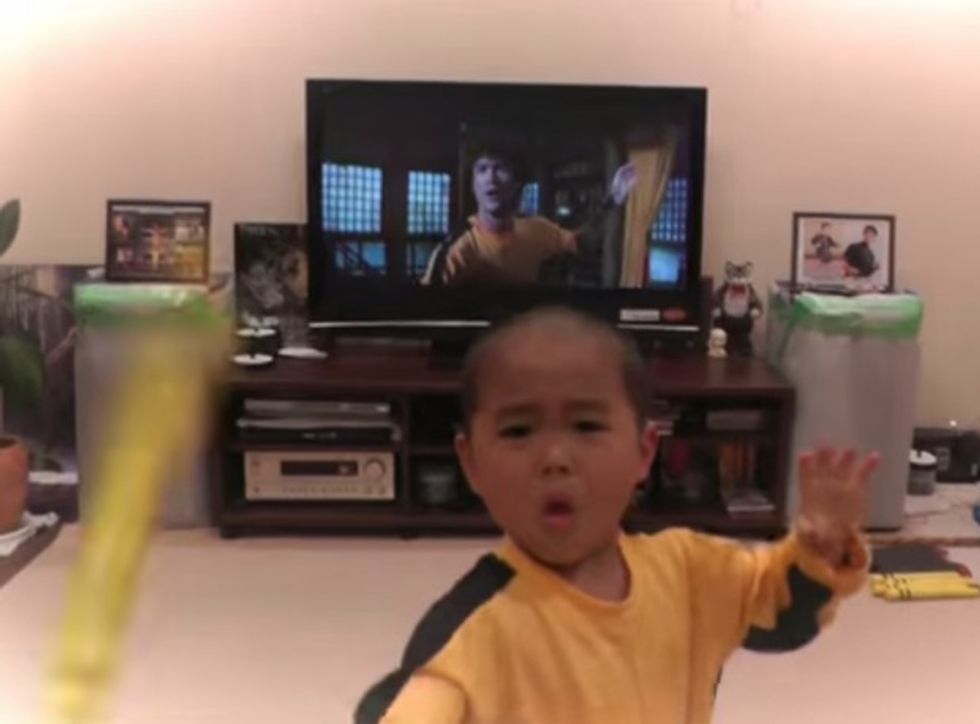 Image via YouTube
In a video posted to YouTube Friday, a Japanese parent shows off five-year-old Ryusei and his amazing nunchaku skills.
The precocious boy mimics Lee's on-screen talent with remarkable accuracy, even asking, "Surprised?"
Watch below:
A rip-off of the video gained nearly 200,000 views in just 16 hours, and when the original was tracked down and posted on Reddit, it quickly shot to the top of the r/videos subreddit.
Commenters were quite taken with the kid.
"This is, hands down, steal my heart — amazing," wrote one. "I wish nothing but the best for this child and I truly know he WILL become something one day. Just — astonishing."
Others made the observation that, at five years of age, the kid could c=probably beat them up.
"I wouldn't mess with this kid," one wrote.
—
Follow Zach Noble (@thezachnoble) on Twitter